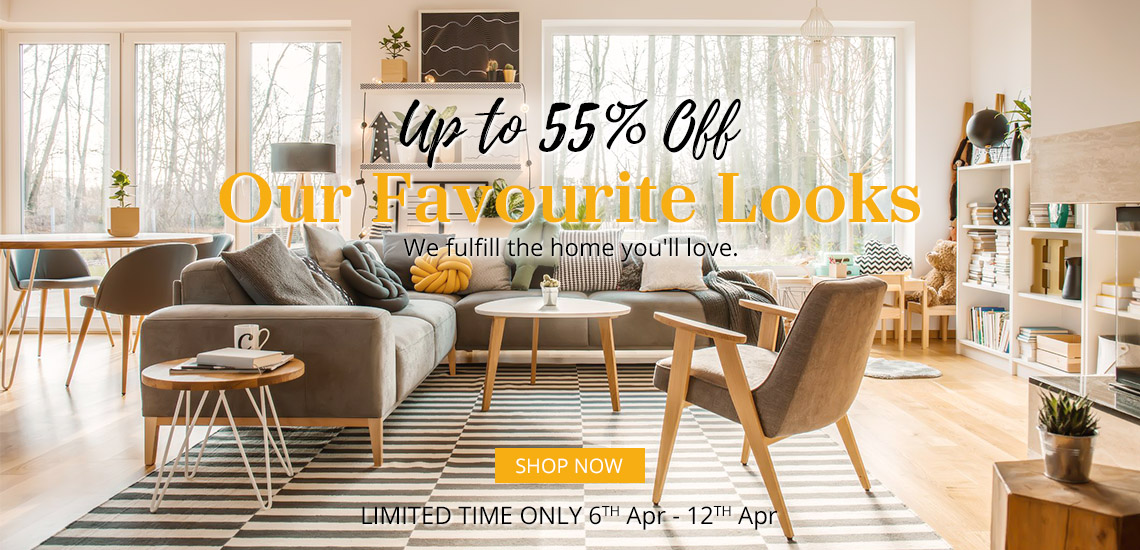 When you would like to decorate your house, the most tricky part is to find the applicable furniture that suits your budget and the daily needs. Here in Our Favourite Looks Sale, we have the great quality furniture at good values as your wish, feel free to match and design your room the way you love.
TORONTO 3 SEATER SOFA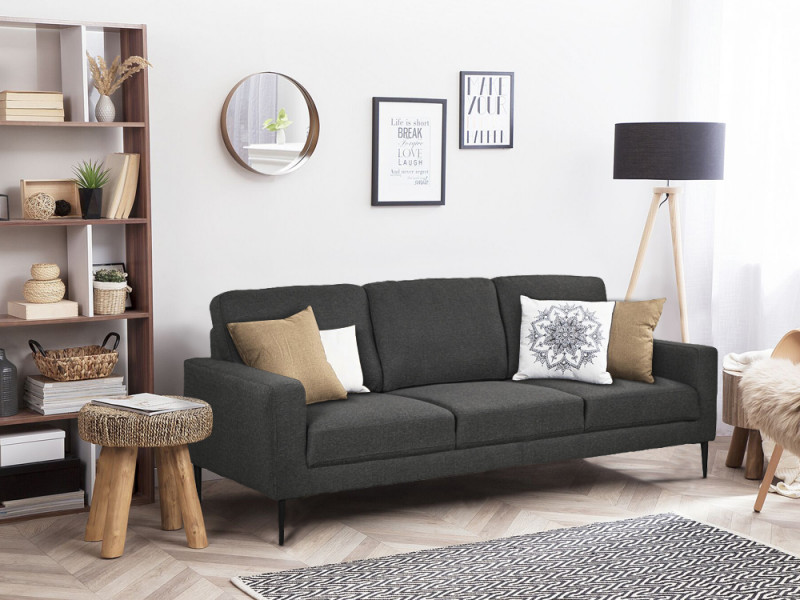 This TORONTO 3 Seater Sofa with a contemporary design that will easily blend with home decor. Crafted from a solid wood frame that ensures great durability and stability; while the timeless metal legs complete the chic and modern looks. The high-density foam provides great support with your need and improves your happiness when sitting on. Upholstered with soft polyester fabric which will offer a cozy feel for you. This TORONTO sofa range with comfort is a great addition to any home to add a bit of stylish flair. Complete your living room decor by pairing it with a matching sofa from TORONTO sofa range.
PEIPUS CLOTHES RACK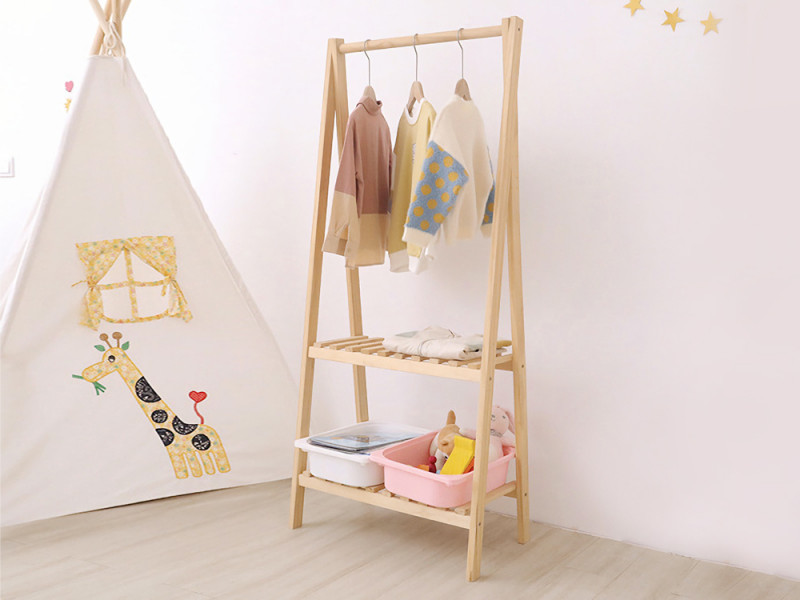 Are you getting tired of moving the clothes in and out the wardrobe? This PEIPUS Wooden Clothes Rack will save your valuable time from pick up the daily dress by hanging the clothes that you wear frequently. The PEIPUS Wooden Clothes Rack with its stylish and elegant design will easily fit into any room décor; comes with 1 hanging rail and 2-tier rack bench that provides ample storage space to organise your fancy garments and shoes; Made of high quality wood which is sturdy and durable for long-term use. This ultimate choice of clothes rack will transform your humdrum room into something stunningly appreciatory! Just get it without second thoughts!
FLYNN BOOKSHELF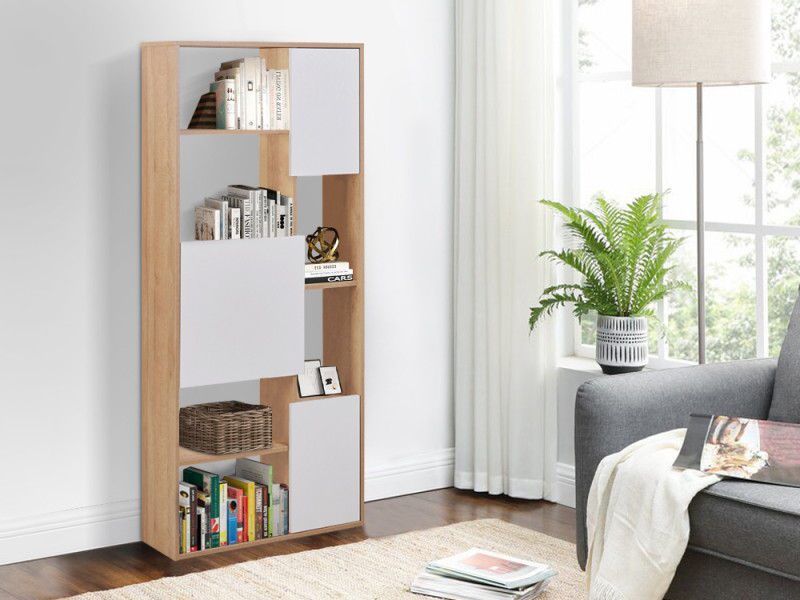 This FLYNN Bookshelf is one of the FLYNN range products with simple and chic design, which will make more fun and lend appeal to your home office. Made from a combination of solid wood, the sturdy and charm design of this bookshelf will be a favourite for years to come. Numerous shelves with an open design offer large space for storing items such as toys, books, photo albums, vinyl records, media and office supplies or anything you want; while the open design lets you see everything that you need at a glance. This bookshelf allows complete free-standing flexibility with a selection of uprights, storage compartments and shelves. Your books and objects will enjoy a stunning setting with this rare to find piece.
VAGAS SOFA SET 2PCS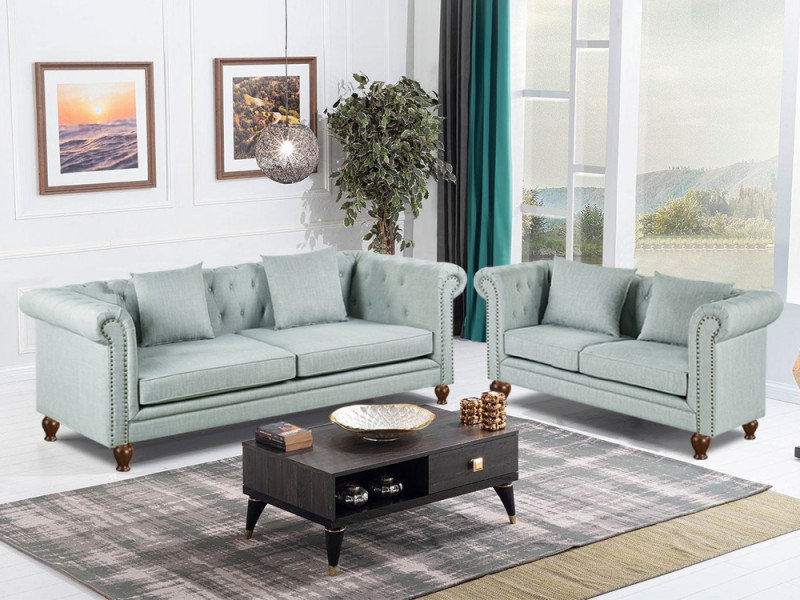 Our VAGAS Sofa Set wrapped in a polyester fabric with gorgeous button-tufted details and sleek wooden legs which bring luxury and stylish feel to your home. Present your home in modern luxury with this sofa set that adds a glamorous vibe at every angle. Get this sofa set at a great price to your home and add a timeless feel to your living room. Crafted from a solid wood frame with wood legs, which ensure great durability and stability; while the polyester fabric that brings a modern luxury look and the matching pillow adds a stylish accent. This charming sofa range is a good addition to your living space and provides you with the comfort of heaven in your home.
VICENTE BEDROOM STORAGE PACKAGE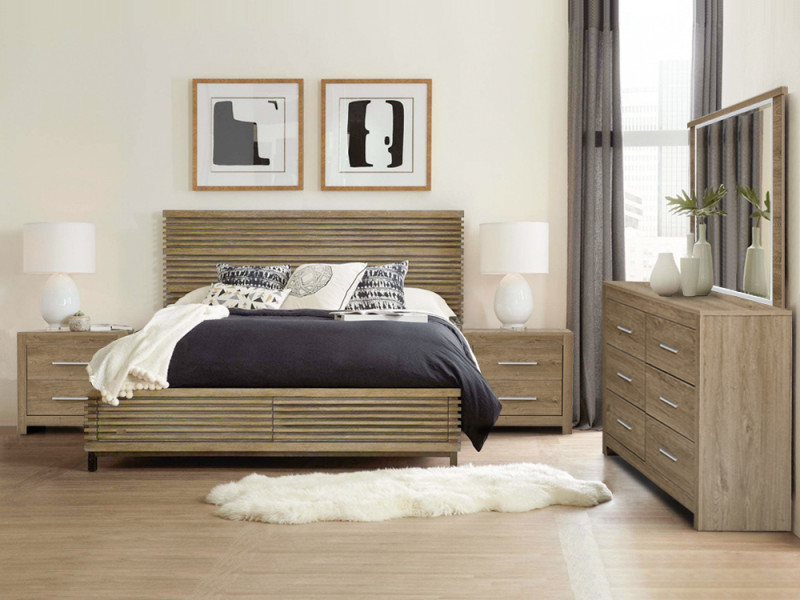 With a natural tone and silver handles, our VICENTE Bedroom Storage Package adds a fresh contemporary look and timeless style to your bedroom. The dark wash oak finish adds natural qualities to the VICENTE package. This bedroom store package is the perfect package for you to storage items and you can check your outfit with the stylish mirror. Made of high quality wood, this VICENTE package is sturdy and durable for long time use. With this package, you can create a cohesive look throughout your bedroom. Our VICENTE package will perfectly meet your bedroom needs. Create a warm and cosy ambiance with the VICENTE package to your bedroom.
A snug house will put you in better spirits and bring more fun for your family. Now Land on Treasurebox and keep your home design integrally.