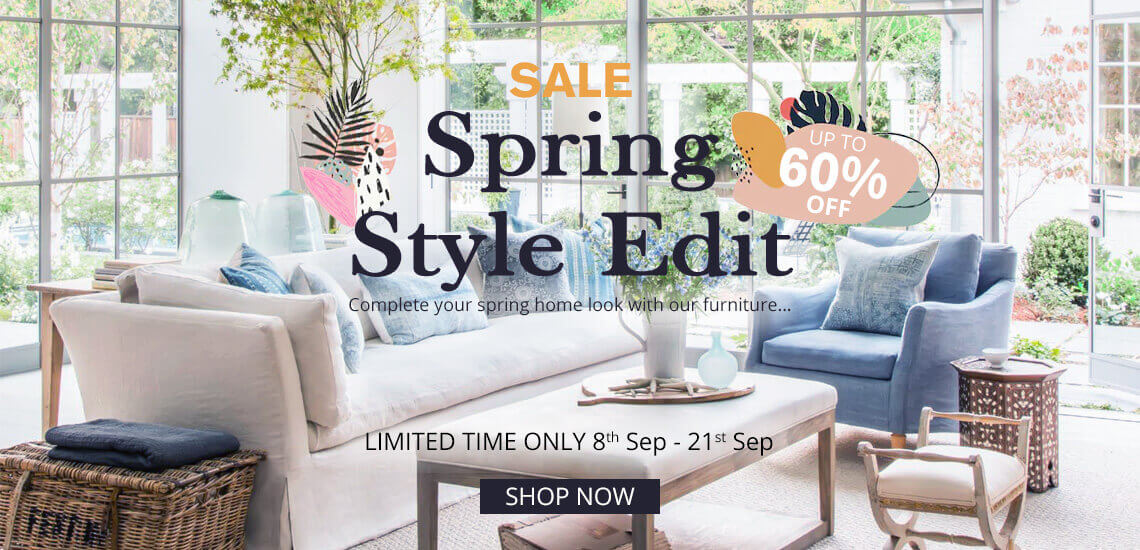 Find your new favourite items during the Spring Style Edit Sale, happening now at Treasurebox. Get up to 60% off over 500 items, from living room furniture, bedroom furniture, dining room furniture to home office furniture. Check out all items here at Treasurebox.
1.BRAM Bedroom Storage Package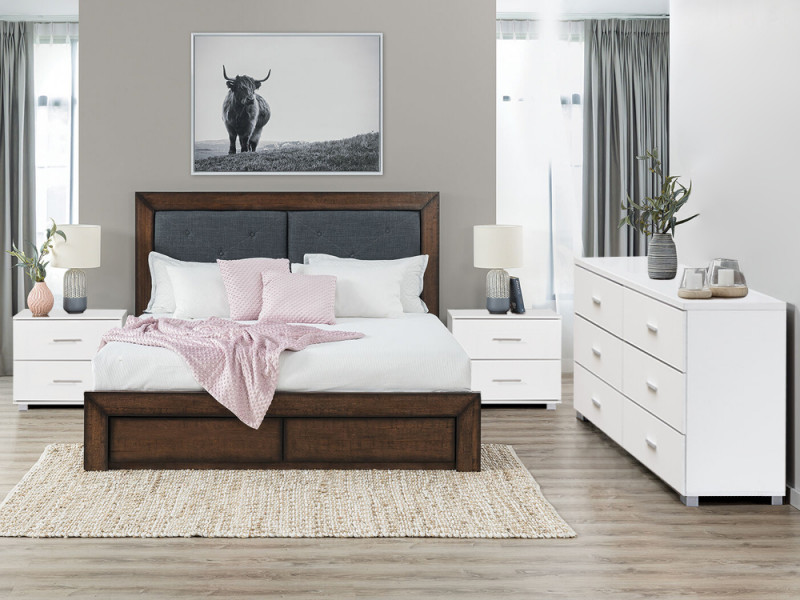 Our BRAM Bedroom Storage Package is the perfect addition for your bedroom which not only offer useful storage but also add a cool new look to your bedroom. This chic and stylish BRAM Bedroom Storage Package will give a whole new touch of style to your otherwise dull bedroom. To solve your bedroom storage problems, we create this bedroom storage package. It is the perfect package if you need further storage in any room of the house. This package includes:
1 x BRAM Low Boy 6 Drawers
2 x ZANE Wooden Bedside Table 
This Bedroom Storage Package is made of synthetic wood which ensure durability and long-lasting wear. It will not just offer storage but can also make an attractive decor item for any bedroom while the compact design makes it a perfect choice to go with most low-profile beds. Let's make your living space more organised and beautiful with its contemporary design.
2.MAKALU Dressing Table Set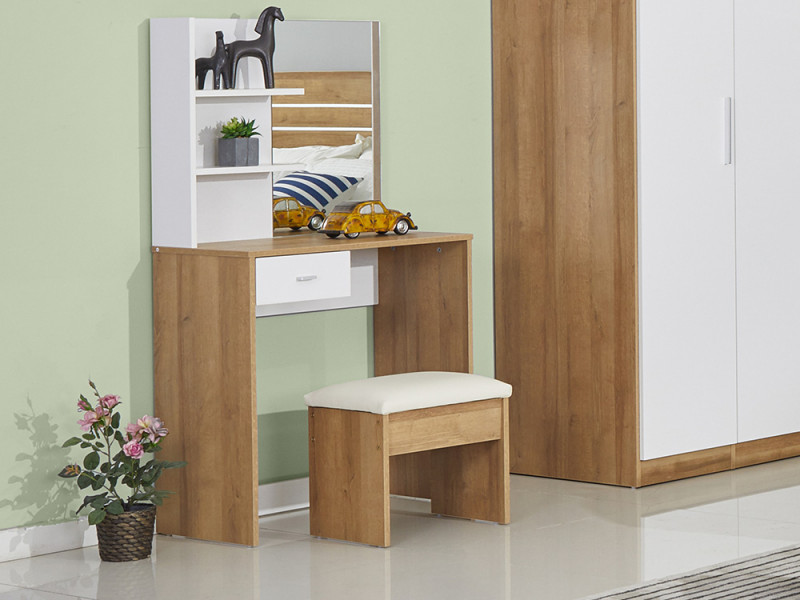 This MAKALU Dressing Table Set is one of our MAKALU range products with simple and modern design along with a timeless look will transform your bedroom into a heaven. Crafted from quality wood, this dressing table is sturdy and durable for years of service; the dressing mirror gives you a great makeup experience; come with 1 drawer and 3 tier open shelves that provide ample storage space for your makeup essentials and the large tabletop for you to display and organise all kind of your cosmetics in order; it also comes with a cushioned bench that will provide a comfortable seat when you make up.
3.VIENNA 3-Seater Sofabed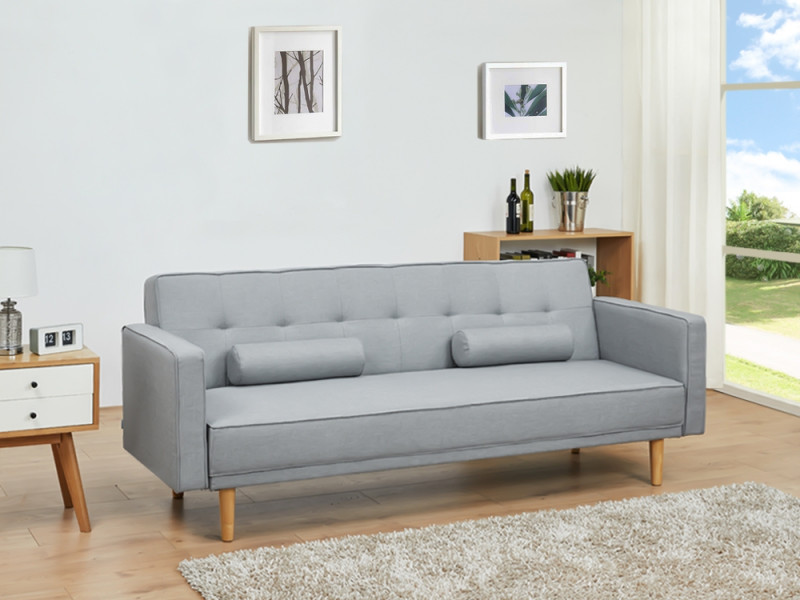 Looking for absolute comfort in your house? Try out this VIENNA 3 Seater Fold Out Sofa Bed with 2 Bolsters!
This snazzy and versatile VIENNA 3 Seater Sofa Bed will surely complement your modern home décor and will create amazing vibes. It highlights exquisite faux linen fabric with firm cushion and gives you a top-notch seating solution for any space in your home. Made with deep tufted seating, pine wood frame, wooden legs, and 50D high-density foam, this sofa bed is meant to provide you with absolute comfort. It comes with removable armrests and allows for DIY mounting so that you can configure your sofa just the way you like. Two bolster pillows are also included for additional home comfort. You can easily fold it down whenever you like to convert your sofa into a sofa bed. A certain space-saving and versatile catch!
4.ELLISON Round Side Table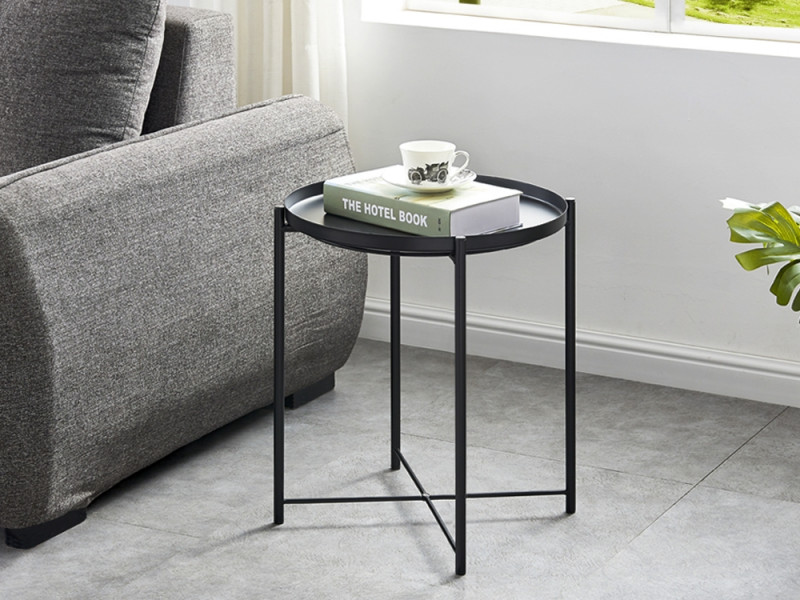 The ELLISON Round Side Table makes a great accessory for your family room, den, or home office. You can even take it outside to your patio or deck, or even place it on the poolside to enjoy relaxing evenings. You always need a little extra space, right? Well this handy little piece of furniture delivers that in style!
This chic tray top side table features child-friendly curved edges and a recessed interior to prevent items from sliding off the surface. Its sturdy steel construction and a wear-resistant powder coating ensure durability and good looks for years to come. The compact size makes it ideal for most spaces while the versatile design allows for multiple uses.
5.TAAL 1.8M Entertainment Unit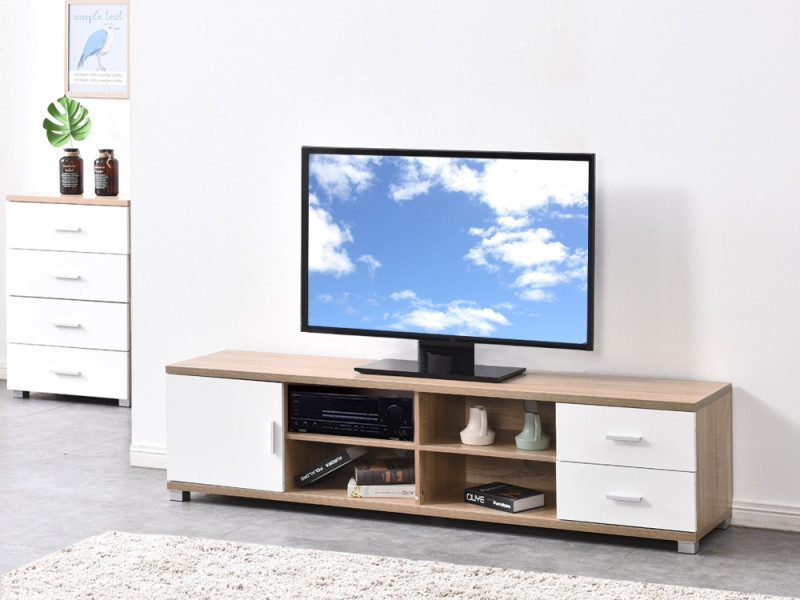 TAAL Entertainment Unit is a practical, yet stylish, solution to all your entertainment needs. This Entertainment Unit comes with a Scandi and modern style and is made using the synthetic wood material.
TAAL Entertainment Unit features flat top for all kinds of TV or media storage. There is added space available with 7 different compartments built into it for keeping all your entertainment stuff with the likes of gaming consoles, headsets, DVDs and all sorts of accessories. The hinged cabinets come with alloy handles that give this piece a charming finish. Besides, it comes equipped with a metal glider drawer runner for easy access. 25mm thick top board ensures sturdiness and its fine melamine construction lends this jewel a smooth finish for easy cleaning.
6.HADAR Coffee Table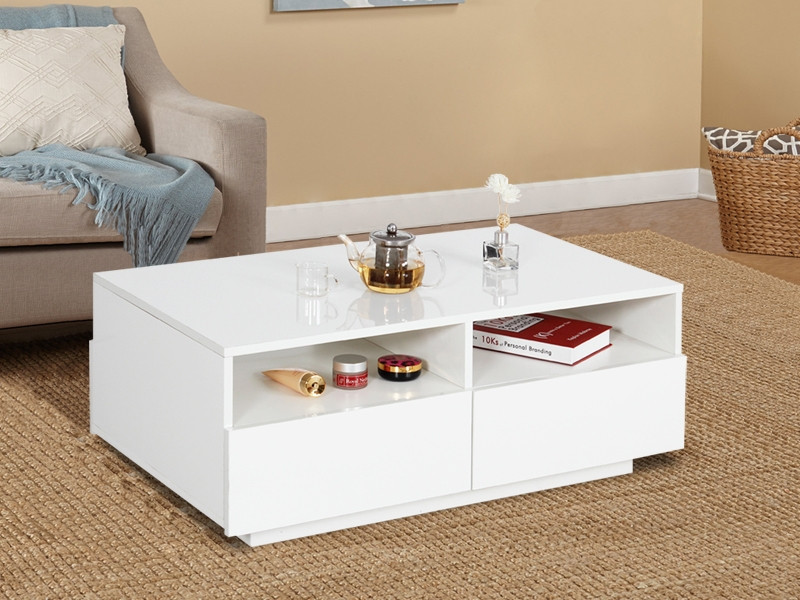 If you are looking for a modern and stylish coffee table then this HADAR coffee table is absolutely perfect for you!
This coffee table comes with a high gloss finish and adds an elegant touch to your modern living space. It is just perfect for your daily needs and also allows you to display a glass of cocktail or your knickknacks. The coffee table has 4 large drawers and 2 open shelves to give you enough space to store household items. The additional drawers and shelves help in keeping the table's surface tidy. Constructed of high-quality particle board and painted with UV paint, it is quite durable and sturdy and can effectively anchor your space. It's a perfect combination of appeal and function making it a must-have for your modern living room.
7.ALAKOL Floating Shelf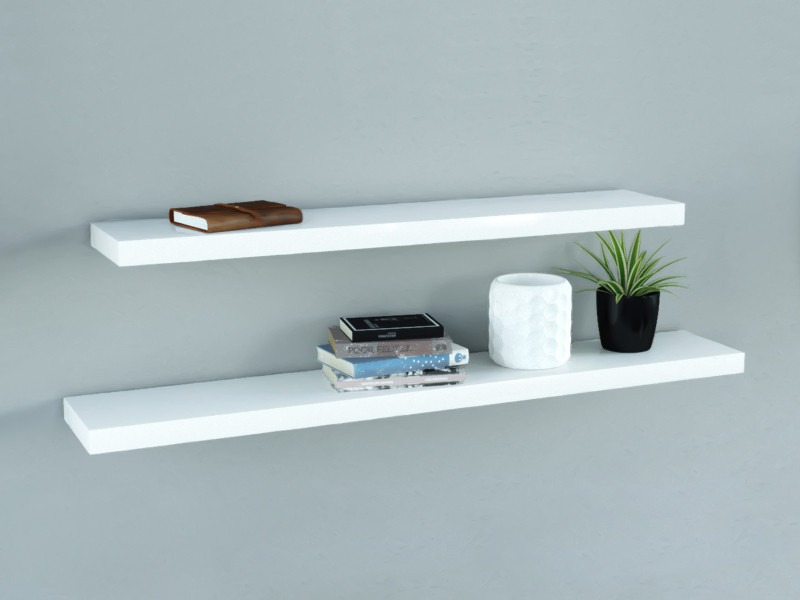 Bring a contemporary style to your home or office with this ALAKOL floating shelf that creates more storage space without occupying floor space.
Made of high quality 36mm thick MDF board with white painted finish, this ALAKOL Floating Shelf is sturdy and durable for long time use while it is strong enough to display collectibles, books, photos and CDs and can also be used to store toiletries and cosmetics in the powder room or be topped with framed photos. It is easy to set up and can freely mount it to your desired layout while its length is lengthened to 100cm to meet your demands that you do not worry about your items falling off due to lack of length.
This ALAKOL Floating Shelf is a great solution for additional shelving space while adding a beauty feature to your interior. Mount the wall shelf in your room to create focal points that show your personality.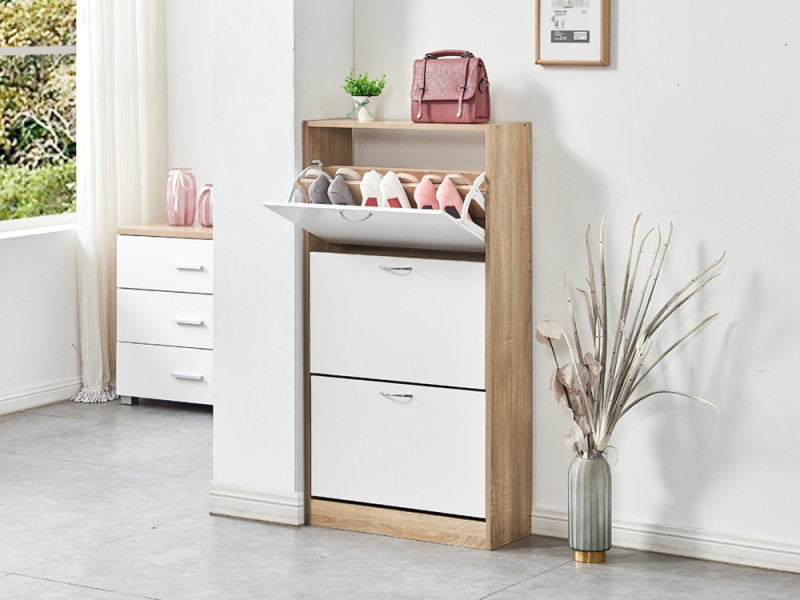 When you have too many pairs of shoes can get split up and lost from each other if you don't get them organized. Designed to control unruly shoe collections, MATILDA 3 Drawers Shoe Cabinet giving your every footwear a home.
This elegant and simple shoe cabinet storage rack with its compact design provides room for two rows of shoes in each compartment, allowing you to hide shoes easily. Topped with large flat bench spaces to display your favourite decor, your family photo and indoor plants. 15mm thick top board ensures sturdiness, fine melamine construction for a smooth finish and easy cleaning.
There are many items going on sale and it's something you definitely not want to miss out on. Shop on Treasurebox now! Complete your spring home look with our furniture now!