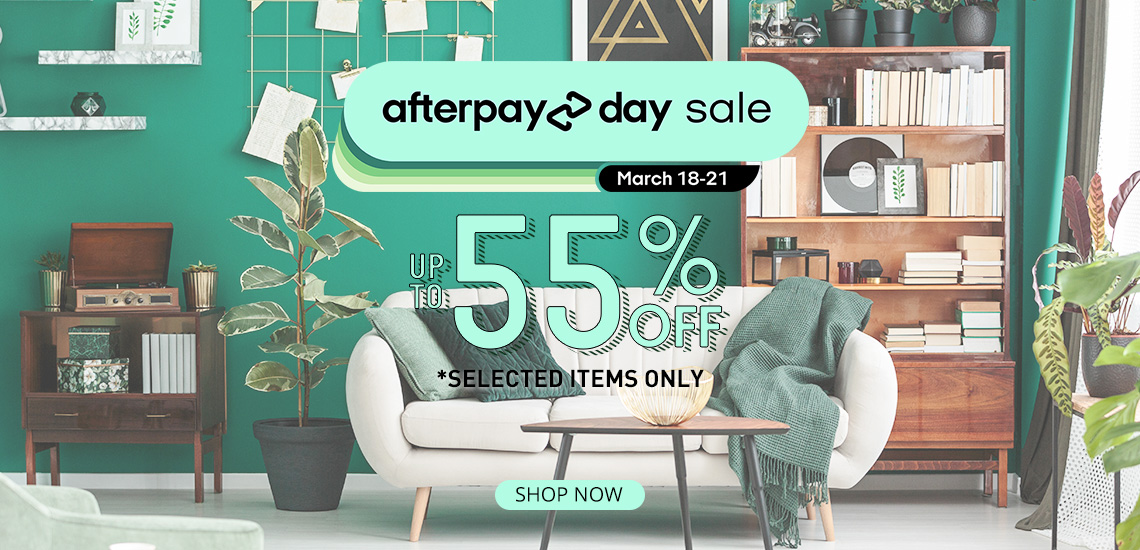 Make every day golden with a relaxed and great atmosphere. Now create your own unique decor style in your home with our best selected furniture on Afterpay Day Sale, you will find more sweet piece and excellent comfort.
TORONTO SOFA SET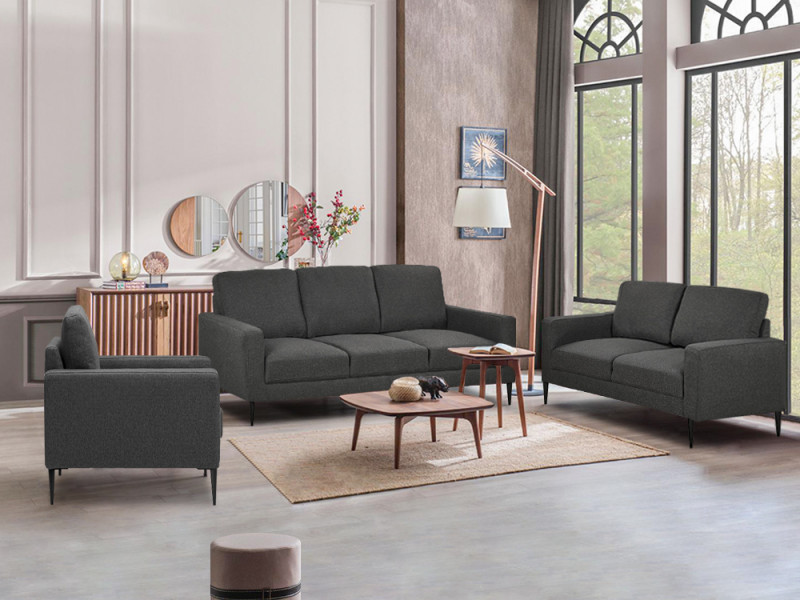 Our TORONTO Sofa Set with a simple yet modern look and the timeless metal legs give it its inviting looks and the clean lines and textured upholstery adds a modern elegant feel to your home. This classic TORONTO sofa set anchors your seating ensemble in timeless appeal. This sofa set is designed to meet the needs of any living room at a great price! Our TORONTO 3 + 2 + 1 sofa set with spacious and comfortable seating built for larger spaces and provide a good seat feeling for the whole family. Crafted from a solid wood frame that ensures great durability and stability; while the high-density foam provides great support with your need. Upholstered with soft polyester fabric which will offer a cozy feel for you and the timeless metal legs complete the chic and modern looks. Enjoy cozy nights and lazy days with this sofa set and bring excellent comfort and style to your space.
FLORENCE LOUNGE SOFA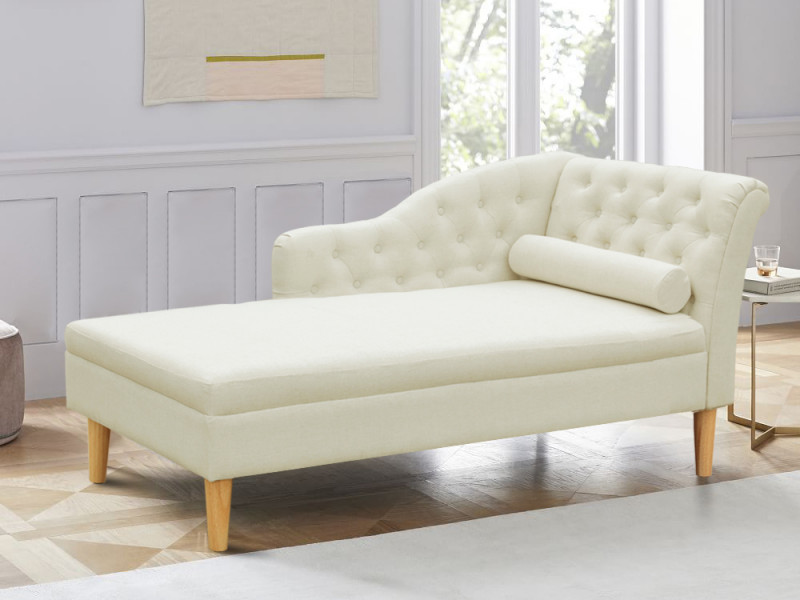 Founded on a solid wooden frame and come with 4 solid wooden legs, this FLORENCE chaise lounge will provide exceptional support and stability. Features a beautiful wavy backrest and a single rolled arm that's upholstered with beige fabric; while the classically button tufted will make it more elegant. The single arm construction is perfect for the corner of any room. It comes padded with high-density foam and matching bolster pillow that gives you extra comfort and makes it an ideal spot for rest while the trendy wooden legs complete the timeless look of this comfortable masterpiece. This Chaise Lounge Sofa is the perfect addition to any living space looking to add a bit of stylish style. It will grace your interior with a bit more charm and definitely make your home look like a luxurious and comfortable haven.
HEKLA 6 DRAWERS LOW BOY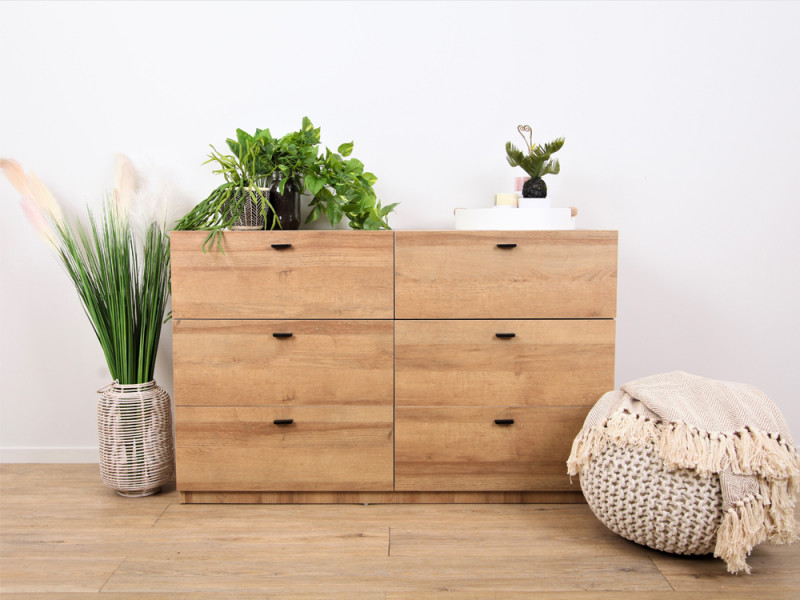 Our HEKLA range offers natural variations in wood tone and grain that bring contemporary look design to your bedroom. This HEKLA 6 Drawers Low Boy is one of our HEKLA range products with a contemporary look that makes it a flawless addition to any bedroom. It will solve all your bedroom storage problems too as you can put different types of items in its spacious sliding drawers with black handles and keep them hidden in plain sight. Made with quality wood, this low boy is sturdy and durable for years of service; while the wooden legs complete the timeless look of this low boy. With the entire HEKLA range, you can complete the contemporary look to your bedroom décor. This range would be perfect for a wide range of décor styles and this low boy will bring more modern charms to your living space.
BRAM WARDROBE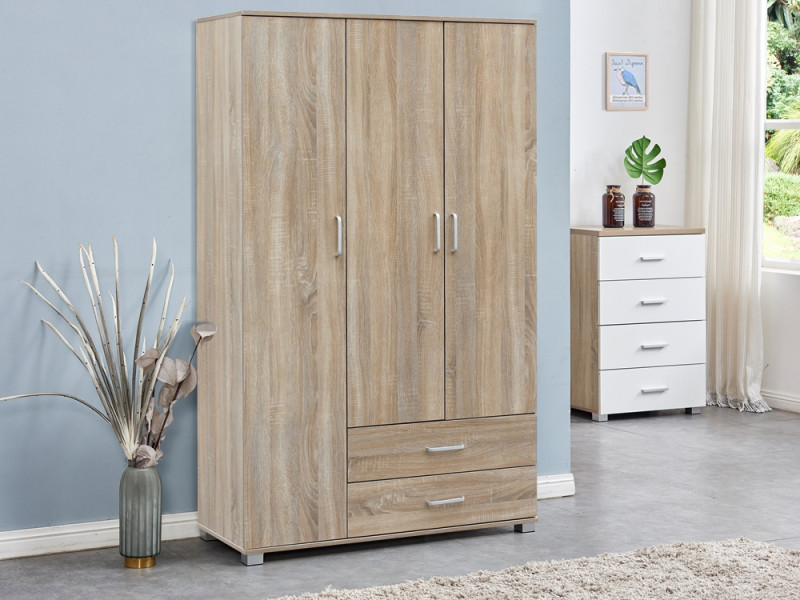 This BRAM Wardrobe is one of our BRAM products with clean lines and generous proportions which will be remarkably stylish and practical. This wardrobe features two doors that open to reveal a closet with an included hanging rod, perfect for stashing pieces you don't want wrinkled, while the third door come with 4-shelves for your foldable clothes, T-shirts and pants. Plus, two drawers beneath offer even more room. It is also built sturdy with 15mm particle board and boasts of a fine melamine construction for smooth finish. With the BRAM wardrobe, you can solve all your bedroom storage problems and make your bedroom more organised and beautiful with its contemporary design. It will give a whole new touch of style to your otherwise dull bedroom.
TONGASS SINGLE BEDROOM FURNITURE PACKAGE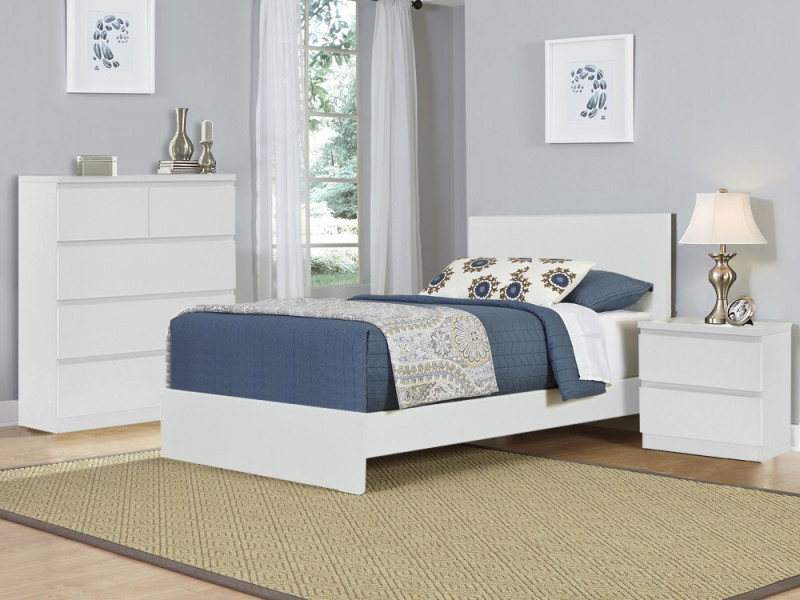 Our TONGASS range combines the warmth of an on-trend white look and a warm minimalist design, which provides an elegant style that will bring a stylish and sleek feel to your bedroom. The clean-lined silhouette of this range will fit well with your home decor and will bring a refreshing update to your kid's bedroom. To complete your whole room style, we create this bedroom furniture package. Crafted from high quality MDF board, this TONGASS range with sturdy construction that can last for years. This TONGASS range will give your bedroom a chic look that creates a sense of sophisticated refinement to your room. Furnish your room with our complete configurable TONGASS range.
The more effort you put in the home decor, the more coziness you will gain. Now discover more great deal and fantastic product on Treasurebox now and fill vigor in every corner of your house.