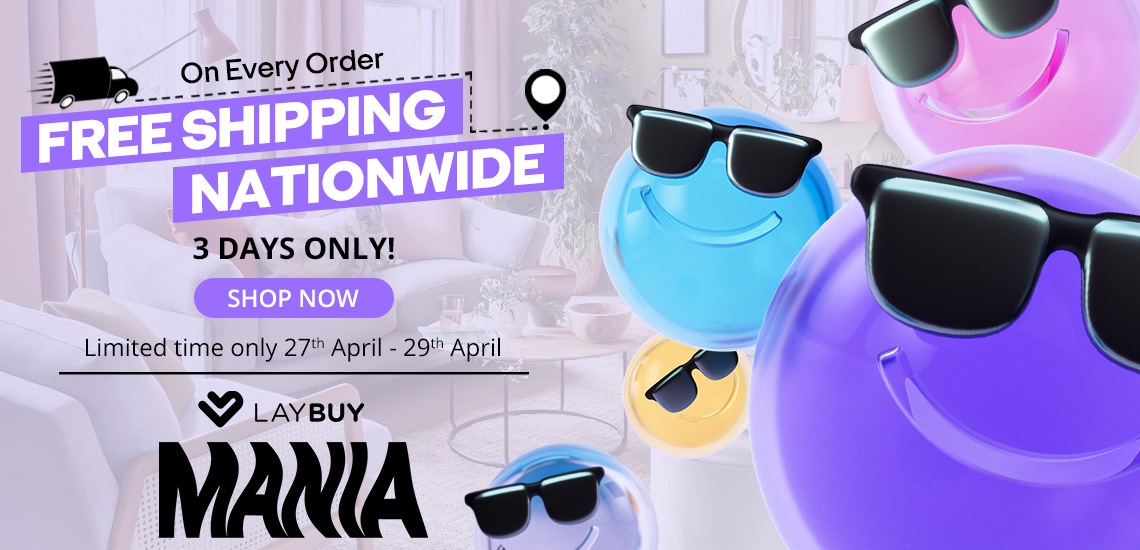 Make your home with snug and decor the way you want it. Now pick your favourite furniture with free shipping nationwide and reshape your daily living space on Laybuy Mania.
MORRIS ENTERTAINMENT UNIT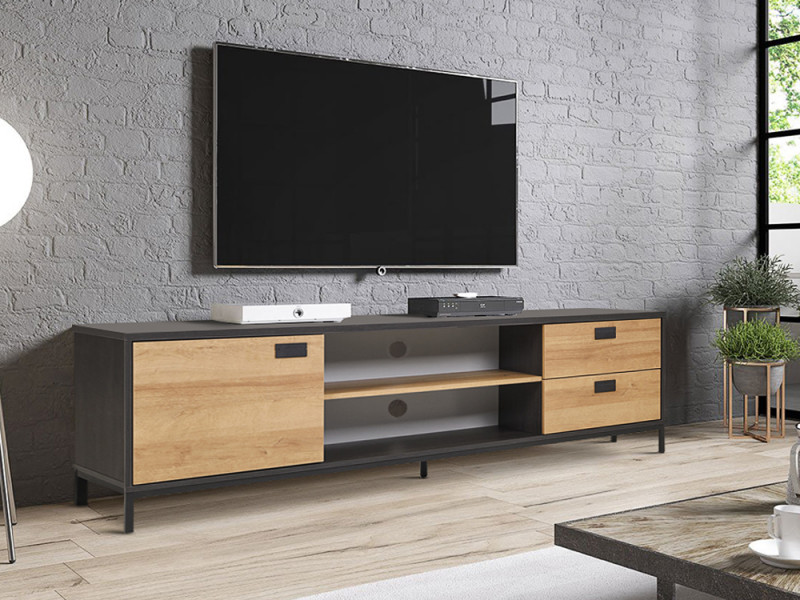 This MORRIS Entertainment Unit is one of our MORRIS range products with an elegant and chic style that will add the beauty of form and function to your home. Made of sturdy wood, this entertainment unit is sturdy and durable for long time use; while the metal legs provide unwavering support for this entertainment Unit. Features a large flat top for all kind of TV or media storage, also comes with 2 drawers, 1 cabinet and 2 open shelves allowing extra storage space for gaming consoles, headsets, DVDs and all sorts of accessories; while the black handles add a chic and timeless feel to your home.
JULIAN BED WITH STORAGE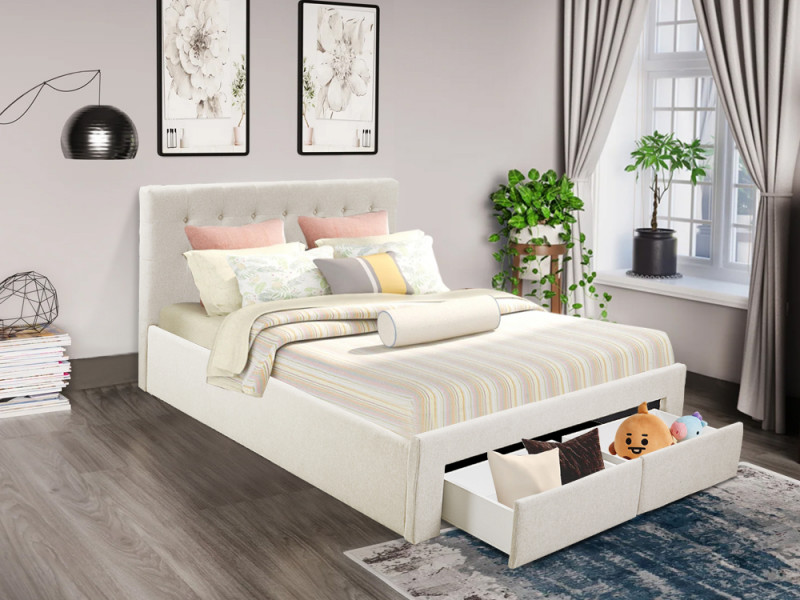 This JULIAN Bed with Drawers is crafted with a platform base which works excellently in supporting weight and provides a great foundation for your mattress to help you get a solid night's sleep. The headboard with an elegant tufted pattern which padded with high-density foam will provide somewhere soft to lean your head and back while reading. It comes with 2 drawers for you to store all of your clothes, bedding and other stuff. This bed boasts of neutral beige fabric that will bring warmth to your space.
TOMMIE COFFEE TABLE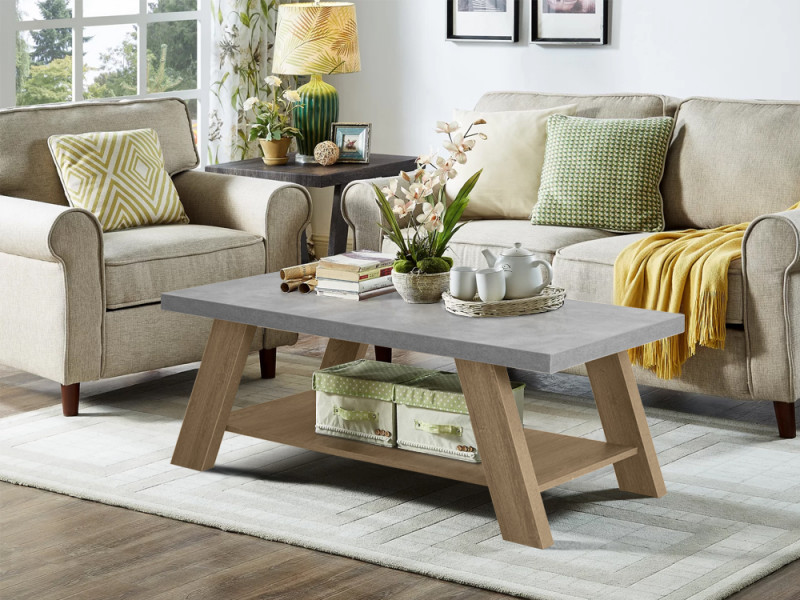 This TOMMIE Coffee Table is one of our TOMMIE range products with a sleek line and simple silhouettes which make your space modern and stylish and fit well with any home decor. Features a beautiful cement that enhances the unique looks to your room. This coffee table made of high quality wood which provides a strong foundation for years of service. The clean lines of this coffee table give it a simple and unique look; offer a compact size table top for remotes and media accessories; while the open bottom shelf makes rooms for arranging books, magazines and more.
CHAD BOOKSHELF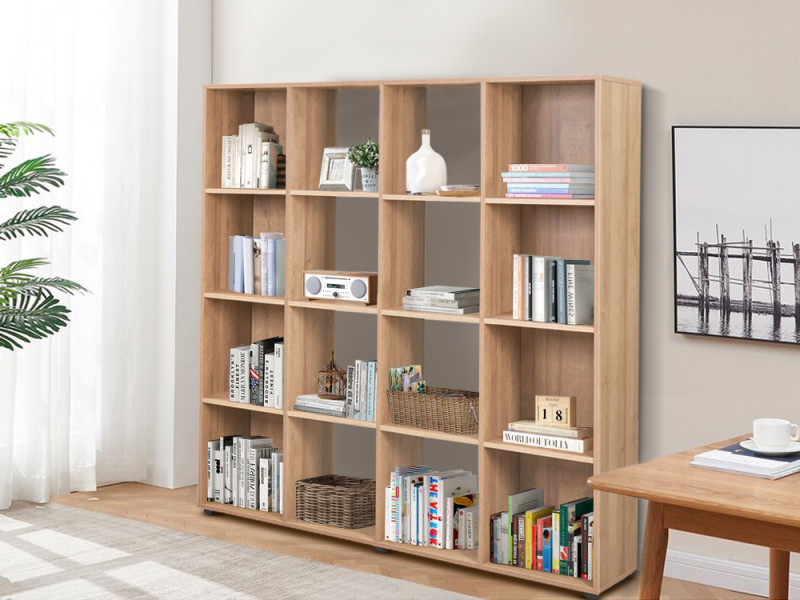 Constructed from high quality wood, the sturdy and stylish design of this CHAD bookshelf will be a favourite for years to come. With a simple and modern design, this CHAD Bookshelf is a great addition to your home; while the 16 cubes storage shelves with 8 extra back baffles ensure nothing fall out and provide large space for storing and displaying items such as clothes, shoes, toys, books, media and office supplies or anything you want. its open design lets you see everything that you need at a glance.
CLIFFORD LIVING ROOM FURNITURE PACKAGE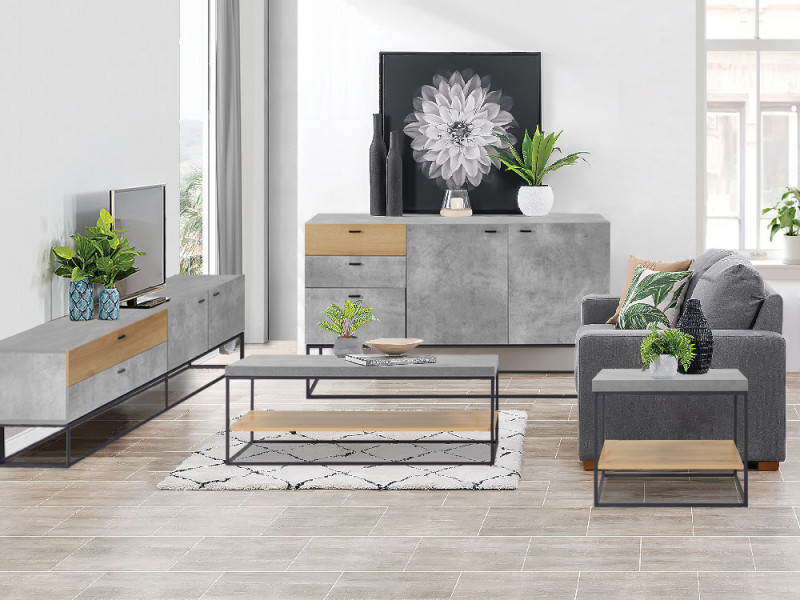 The CLIFFORD Living Room Furniture Package with a simple and modern design will create a home that suits your lifestyle and tastes by incorporating cool contemporary furnishings. Features a beautiful cement and wood tone that make this CLIFFORD package on-trend to suit any modern home decor. We create this living room package to complete your living room in a retro style. You can achieve a unique feel at an extremely affordable price. This package made high quality wood with a metal leg that is sturdy and durable for years of service. With the entire CLIFFORD package, you can add a unique rustic feel to your home and create a complete, cohesive environment. This package offers everything you need for cohesive home decor.
Don't miss the best match of excellent home furniture and free shipping! Come and check out more exclusive furniture on TreasureBox and promote your life quality.