10 Coolest Bunk Beds Ever Kids Bedroom Ideas
From the post about bedroom storage, we talked about the ideas of having bunk beds combining bedroom furniture and from doing all the searching, I've found quite a few interesting bunk bed designs that I thought it would be fun to share.
Most of them are kids room design ideas while using bunk bed as the main character of the room and wow! Kids these days do get a lot of cool stuff that we could not have imagined when we were little!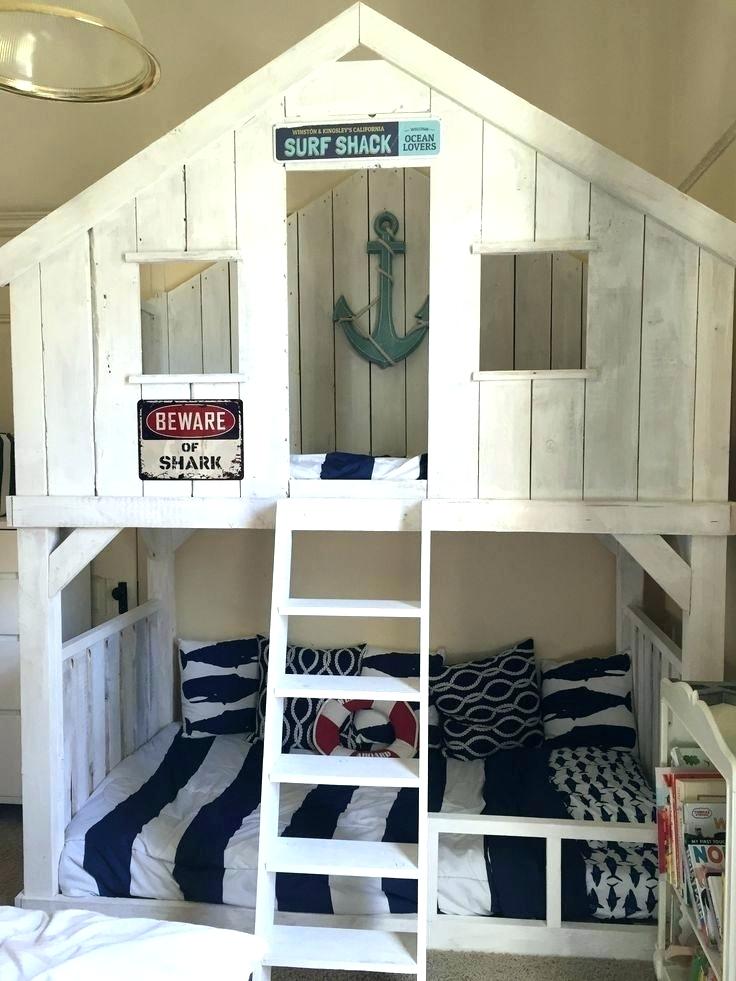 This bunk bed features a beach watch station and it is my personal favourite as it includes my most favoured elements navy stripes, anchor, rustic white and WHALES!!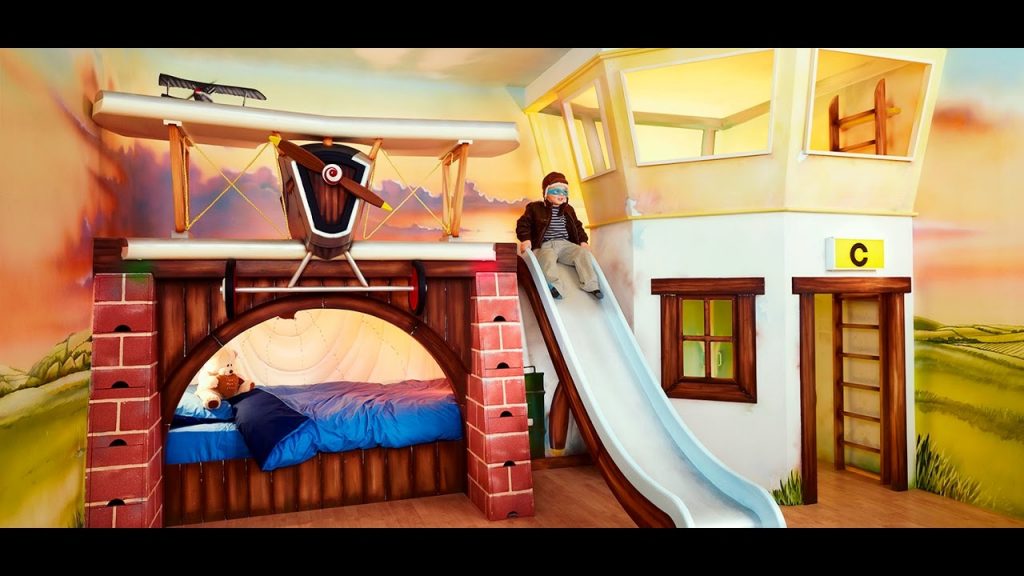 I believe there are so many boys obsessed about planes and this bunk bed with slide would be one of the best place to have a daydream. Climb up and slide down, feel the wind and imagine being on an aeroplane.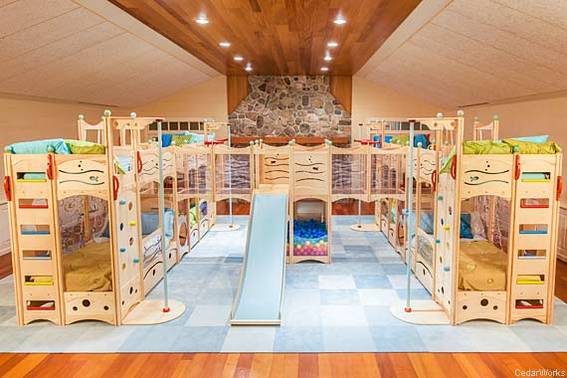 Oooooooo this is a rather 'crazy' one – yeah…crazy for adults to look at shockingly and crazy for kids to wanting to sleep in one. I can't even figure how many kids could fit in this room but by looking at how these beds are all connected together, slide and ball pit, I could see a sleep-over heaven!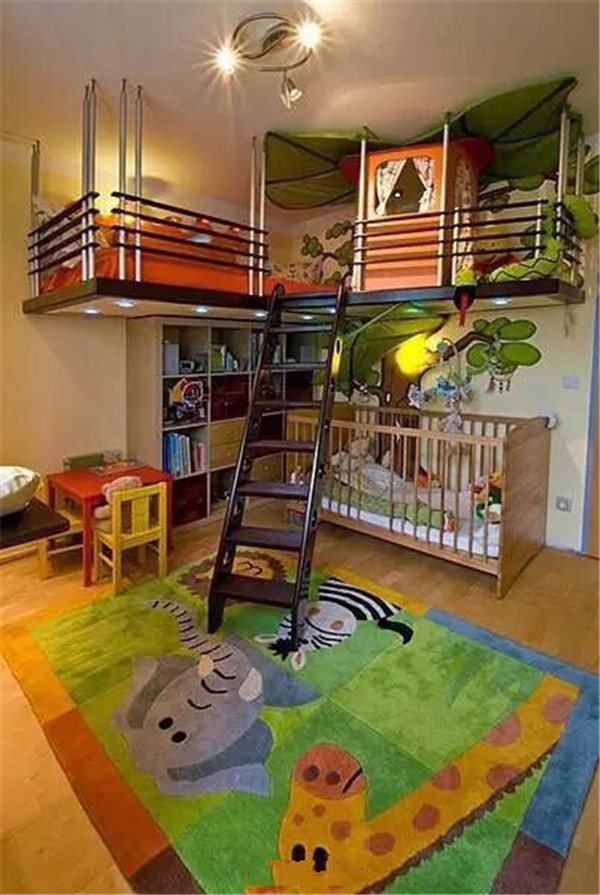 The loft style is stunning and I reckon the highlight in this bedroom is the baby cot at the bottom of the bunks. Would totally work for families with 2 kids one being still a baby. Only downside is the bars around top bunks doesn't look so safe to me though.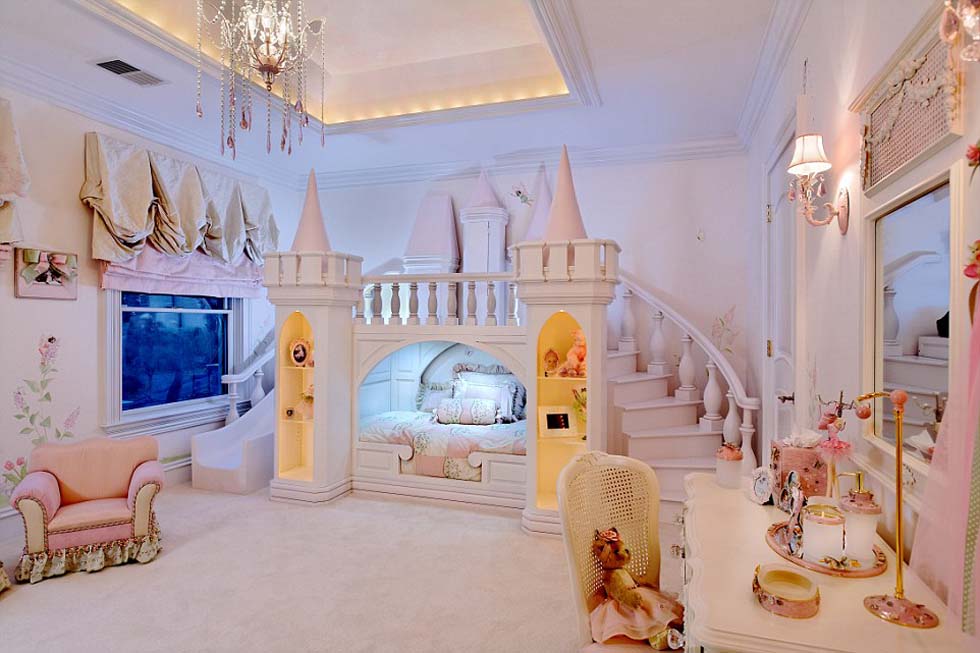 This bedroom is definitely going on the top 10 list and I am sure you would agree too. Pendant light on bedroom ceiling, pink single couch, the castle, princessy stairs, bows and ribbons…..everything you need to make a little girl cry out of joy!
Solution for getting two kids insist on having their own 'territory' to share one bedroom – awesome tree house bunk beds, one each!! They all get to decide what to put underneath bunk beds. How wonderful!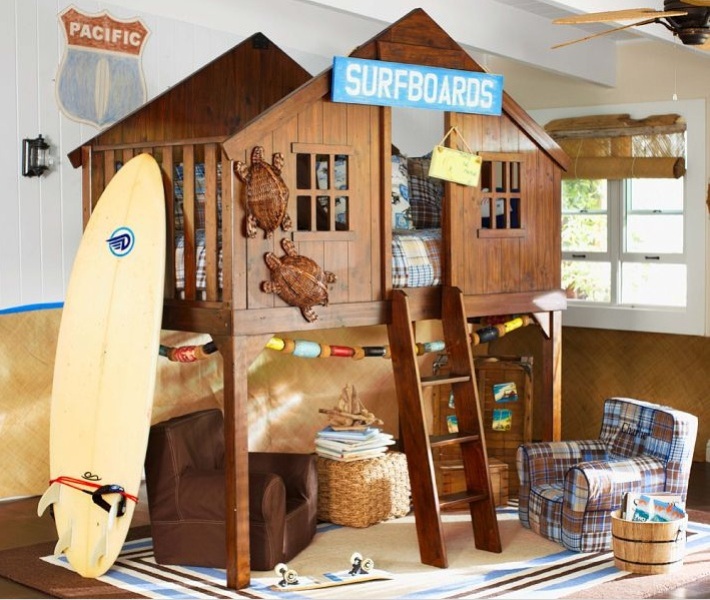 This bedroom would be one of my favourite too and would be a dreamy bedroom for a lot of kiwi kids I believe. A great theme to bring out our amazing New Zealand beaches for kids have passions towards surfing. Would be awesome to accompany with a star light projector at night with the open bed, urrhh I am jealous of this bed owner already!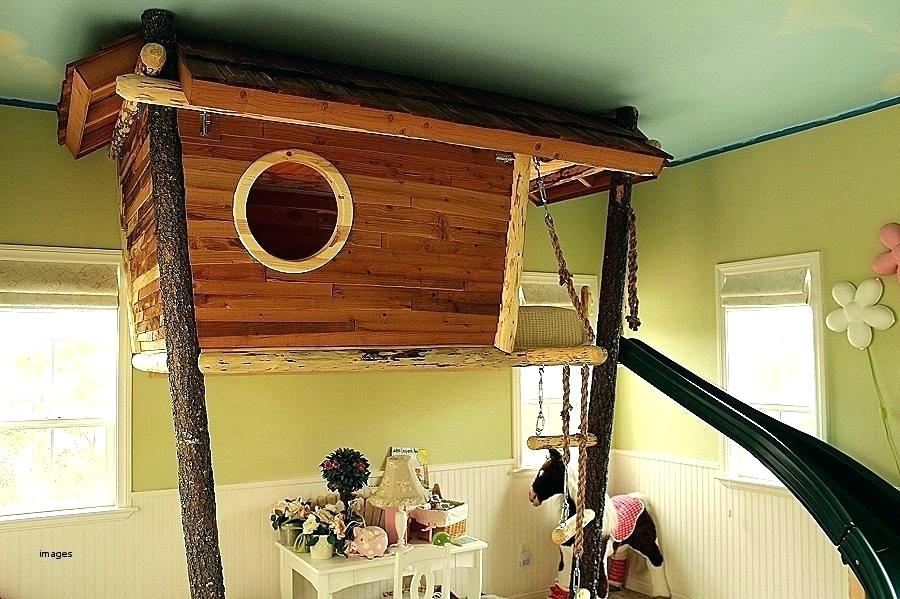 Another awesome top sleep-over heaven! Kids always love tree houses because how private it is and they seemed to like having a daydream at higher altitudes haha. Slide looks fun again but just not the stairs though…..I am scared to climb up a rope ladder being an adult so definitely not safe for kids.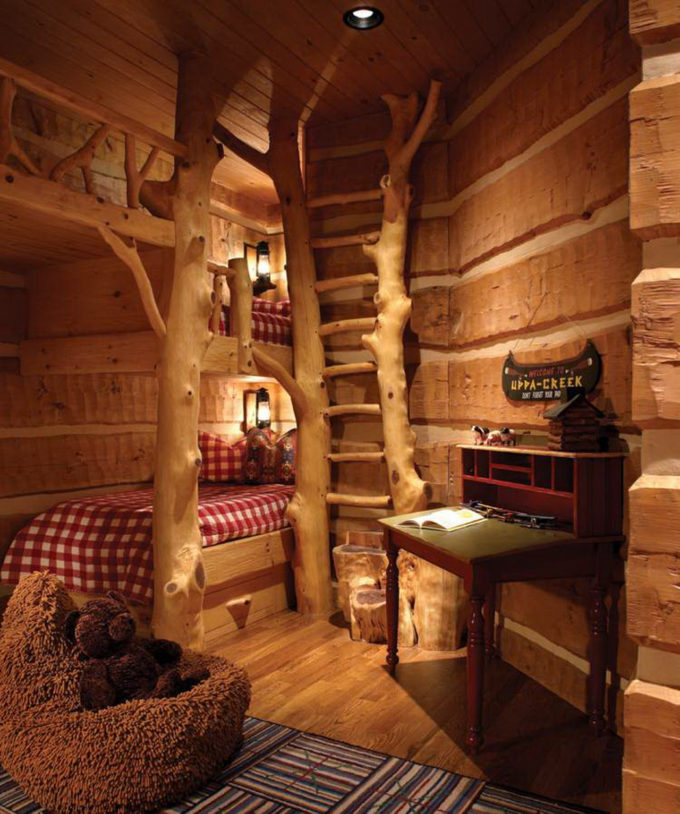 I like this bedroom idea because of how much it brought out a wooden tree theme, it makes me feel like I am sleeping inside a tree trunk in a forest. So mysterious, and I am definitely bringing over my best buddy this weekend to share this secret spot – as a child of course  XD.
I saw this one and immediately thought about ALL BOYS hahaha! I put this one at last because from what I could see, super heroes are eternal favoured and it is the most realistic amongst all. All you need is to use your creativity on decorating the bed. Even it may not be as many features as shown on the ones above, but kids would still looooove it! I would!! Toy storage or a private (but open) play room underneath the bunk bed is such a brilliant idea.