For most pet owners, it is important that your pets are comfortably integrated into the home and view as a treasured part of the family. Pet ownership offers a multitude of benefits for physical and emotional health. After a long and difficult day, nothing can compare to the unconditional love you receive from a sweet pet. Let's enjoy the happy time with your furry partner
Here are TEN products for your furry partner to make your life and your pet's life easier.
1. BINGO 150CM Cat Tree House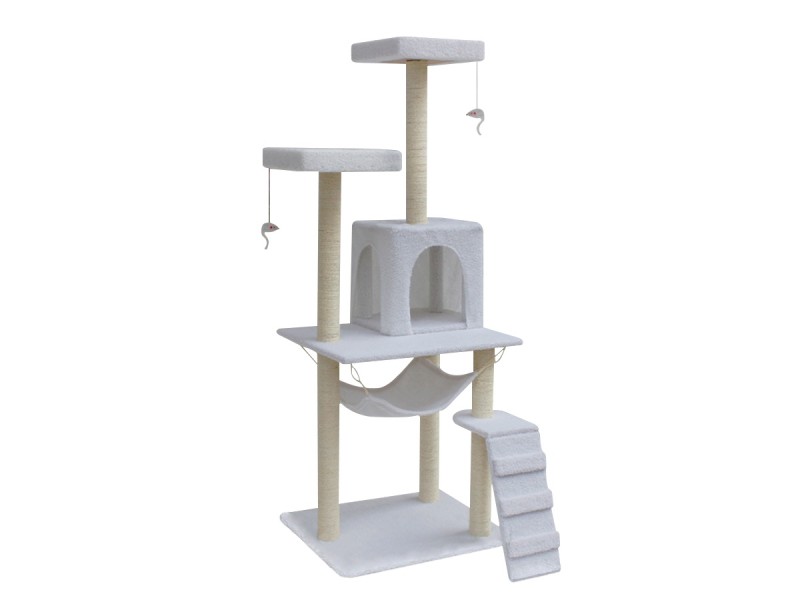 Our latest Cat Tree House is the ultimate home for any cats. It combines scratching, perching, chasing, climbing, hammock, house and just plain fun all in one piece. The double platform allows your cats to jump around; and the plush carpeted surface provides extra comfort. There is a resting box at the bottom of the tree to provide some shelter. The tubes are wrapped with sisal ropes for your pets to scratch and play with. The sturdy base prevents any swaying so it is safe on any flat surface so you do not have to worry about injury to your cat. The stylish Cat Tree will blend in with your decor.
2. BINGO Cat Tree 70cm 3 Levels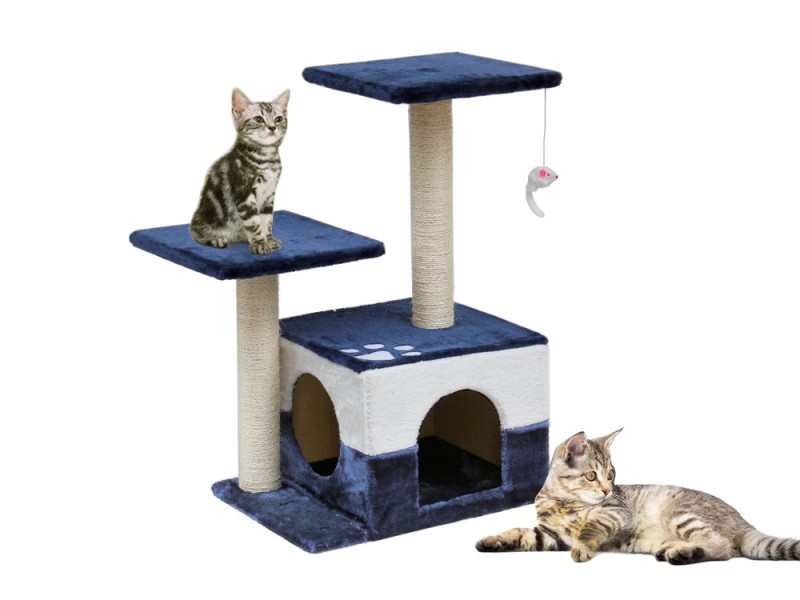 Save your furniture and carpet from those tiny claws by this BINGO Cat Tree, they just want to stay indoor away from the rain, while keep being entertained. In fact, cat tree is first invented to lighten up cats mood which they generally gets upset being locked up without exercises. Features 3 levels best for active kittens and a cave space for cats to hide themselves or to have a nice peaceful nap in. Strong and sturdy construction with soft plush faux fur which your feline friends will simply enjoy laying, sitting or sleep on. Great starter style for small spaces and blue and white colour lightens up your living space in a snap.
3. Cat Tunnel Play Tunnel 3 Ways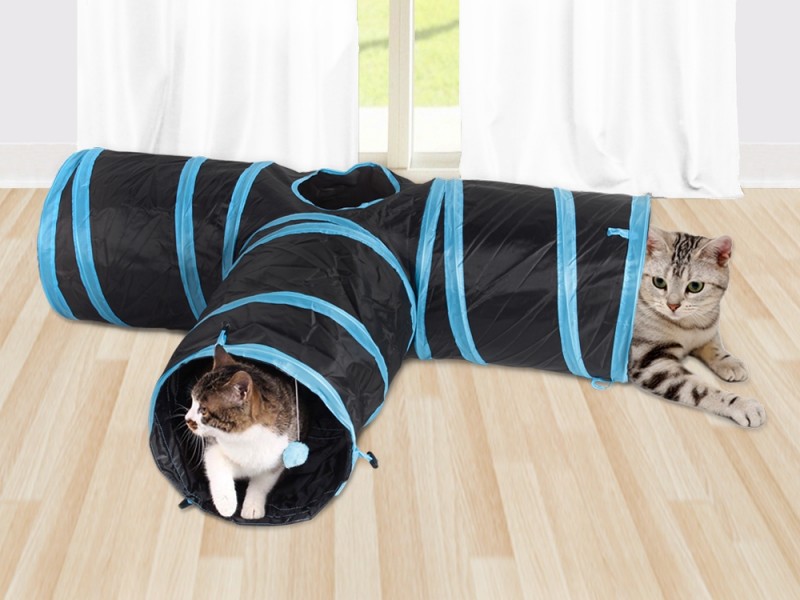 Cat Play Tunnel is exactly what you need to keep your fluffy cats busy, they are able to play, rest or have a nice nap inside the tunnel anytime and surely would love some fun time and little privacy. Made with strong polyester fabric with featuring hanging pompom toy – oh and you know how cats are just obsessed about these hanging toys, they could spend hour on it and never get bored. This Cat Play Tunnel has got a centre pop hole that adds lots of fun to it, and 3 ways tunnels would create more surprises especially for homes with more than one cat.
4. Pet Bed Cave – Large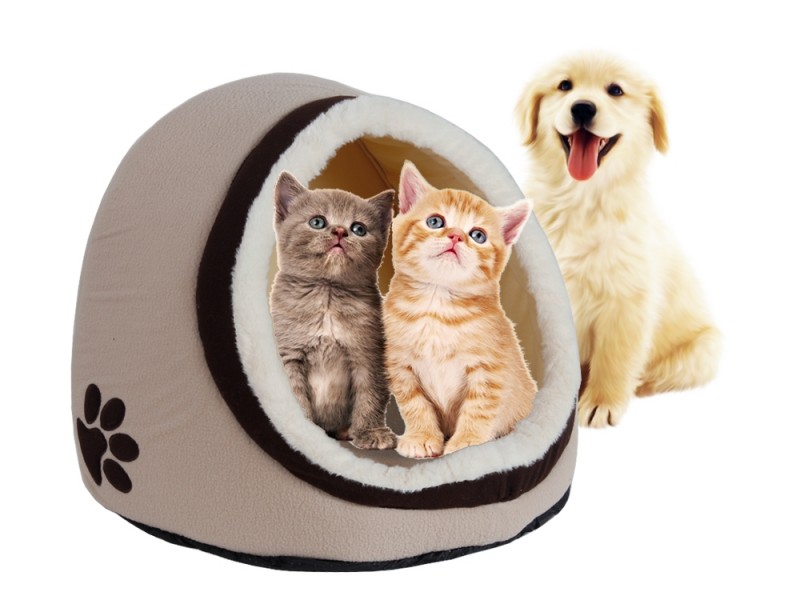 The inner part of pet bed is made from comfortable fleece fabric that gives your pet extra comfort and warmth. The nylon bottom fabric is designed to reduce hair cling, which makes it much easier to be washed. This pet bed cave comes with a removable cushion to add extra warmth in winter and it can be removed when weather turns warmer.
5. Pet Bed Dog Bed XL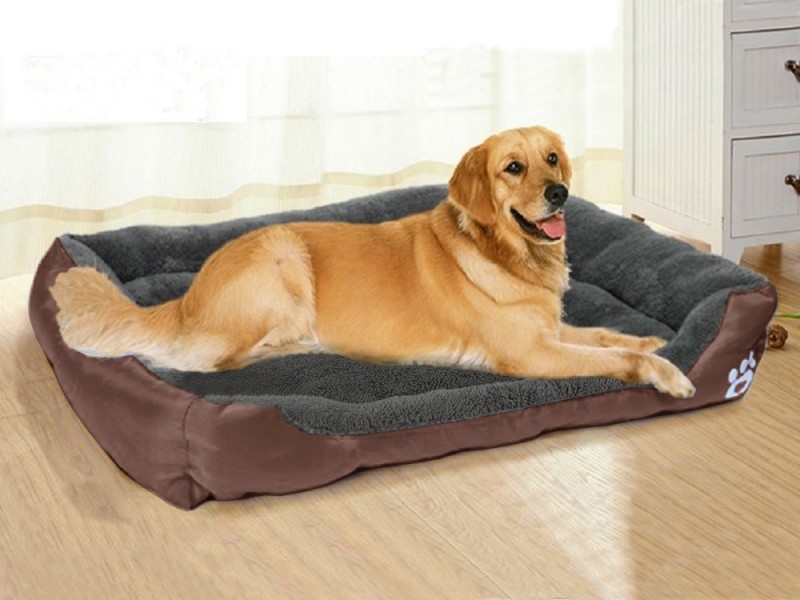 A warm pet bed is a must-have for your four-legged friend. Perfect for cats, small dogs and other pets. Our product can be used indoors or outdoors, in all types of weather, which makes it the ultimate dog bed for your little furry partner! Maybe you are sharing your bed with your beloved furry friend. But with this pet bed, your little friend can have their own place and you can finally stretch out at night knowing you're not going to kick the dog.
6. Safety Fence 8pcs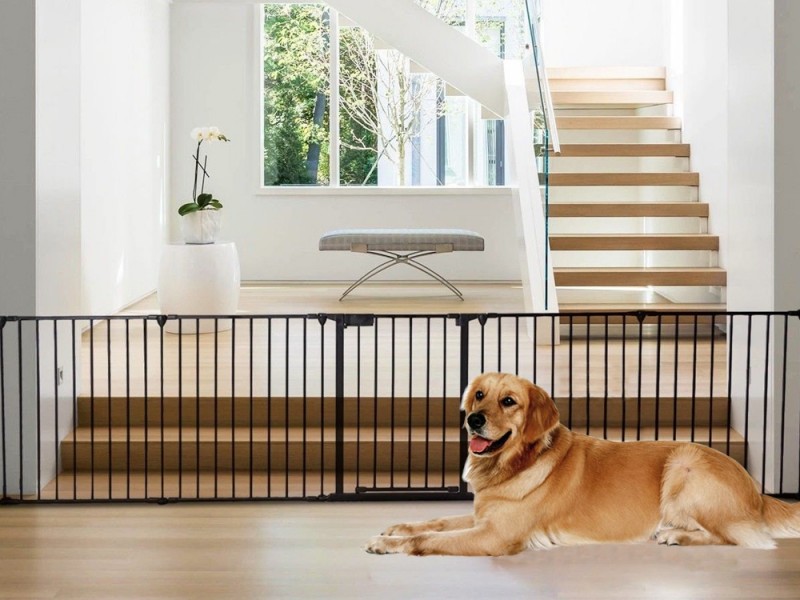 Fireplaces, grills, wood burning stoves are potential hazard to your kids and pets! And this fence with an easy swing walk-through door will allow you to keep your fireplace, grill or stove area safe from your children or pet. It has a door with handle to make it easy for you to get through to your fireplace, or grill. It can be installed in areas that don't have mounting points straight across, making it customizable to fit your needs. Build your own safe gate system with this Safety Fence!
7. Pet Grooming Glove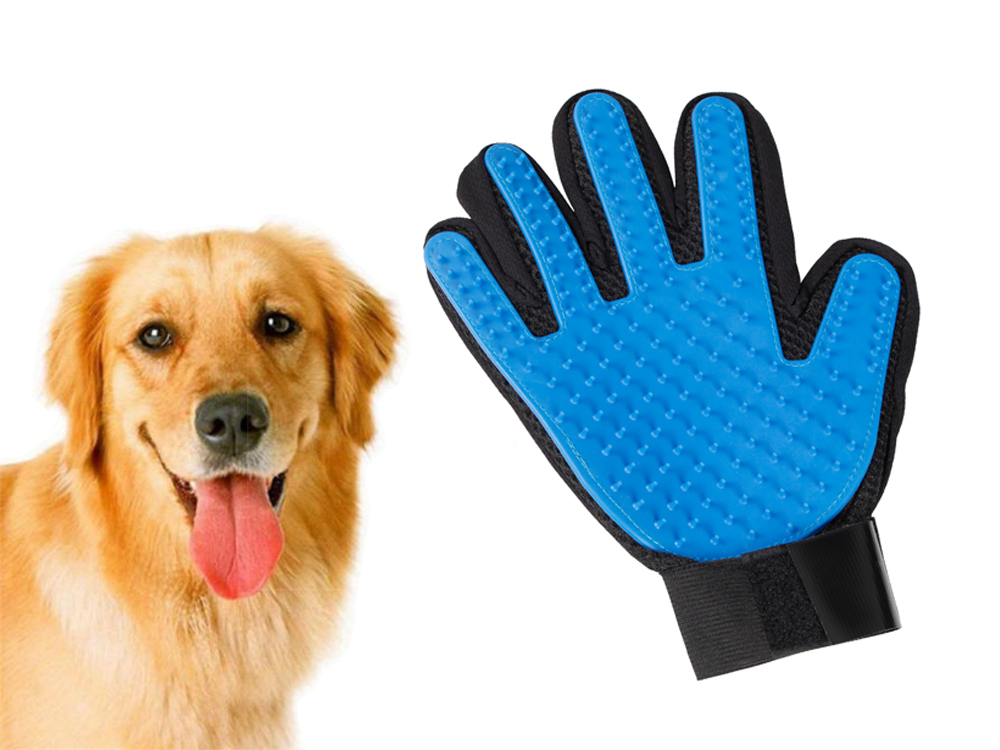 Love your pet dog and cat by this Grooming Glove, a super efficient tool to eliminate shedding coat and fur. Top lined with rubber that catches shedding fur efficiently and soft spikes to be used for massaging your loved pets further enhancing blood circulation. Simply remove shedded fur caught on the Grooming Glove and wash it with warm soapy water. Universal fit to most adult hands and velcro strap on the wrist to adjust size. Can be used in pet bath and your pets would now take this difficult time much more easily.
8. Pet Hair Remover Brush Set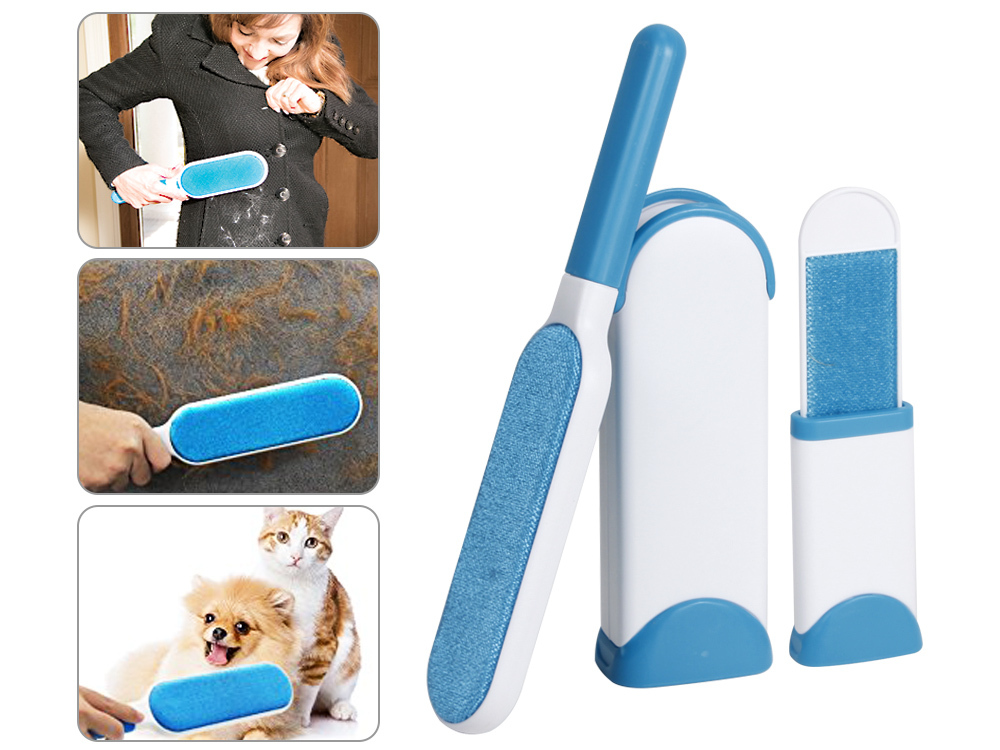 Are you still annoyed about the fur from your pets everywhere? Is it hard to clean thoroughly? Then, you must own this fur remover and brushes! It includes a normal size and a travel size. It is perfectly for solving the fur problem! No refills, no waste, no power plug! It's the most convenient and mess-free way to remove your pet's hair.
9. BINGO Rabbit Hutch Extension Run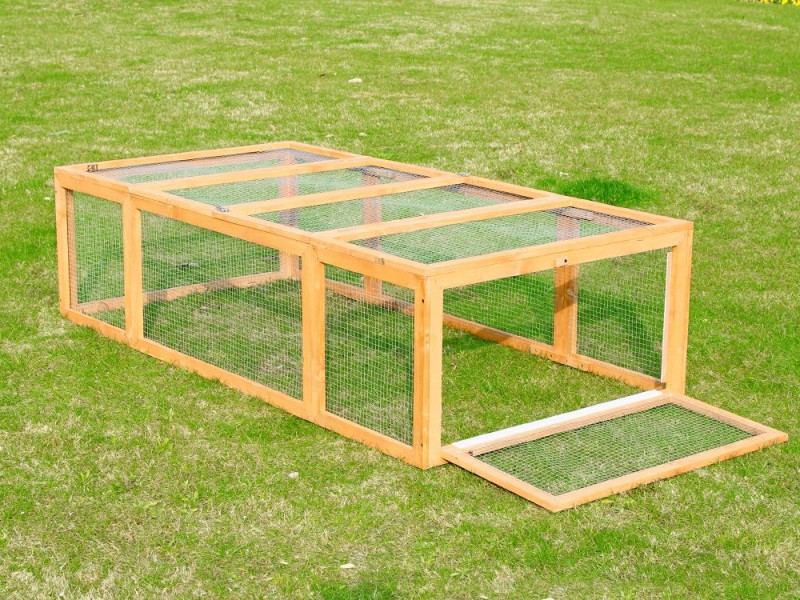 Practical solution for extension attachment of rabbit hutches or chicken coops to provide extra exercising area. Use it as the attachment extension along with the hutch or coop that you have or simply use it as temporary day-time run. Spacious internal area with large hinged top opening allow easy access to your pets. Be ready to collect free-range eggs!
10. BINGO Rabbit Hutch with Double Runs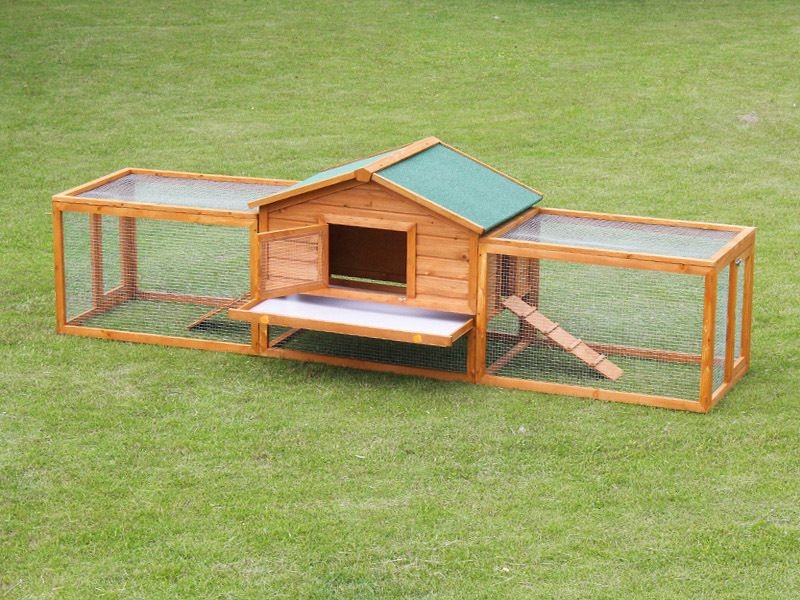 Keep your chickens safely where they belong! Go on, treat your furry or feathered friends to the coop of their dreams! With indoor and outdoor living; this coop adds variety to your pet's home and offers exceptional quality being carefully constructed with fir wood. One of the great choices of starter coop with prefect size to fit into your back yard.
Whether you are looking for necessities or luxuries for your pets, we have it all here in TreasureBox for you. Shop now to find dog supplies, cat supplies and chicken coop for your furry partner to keep them comfortable.