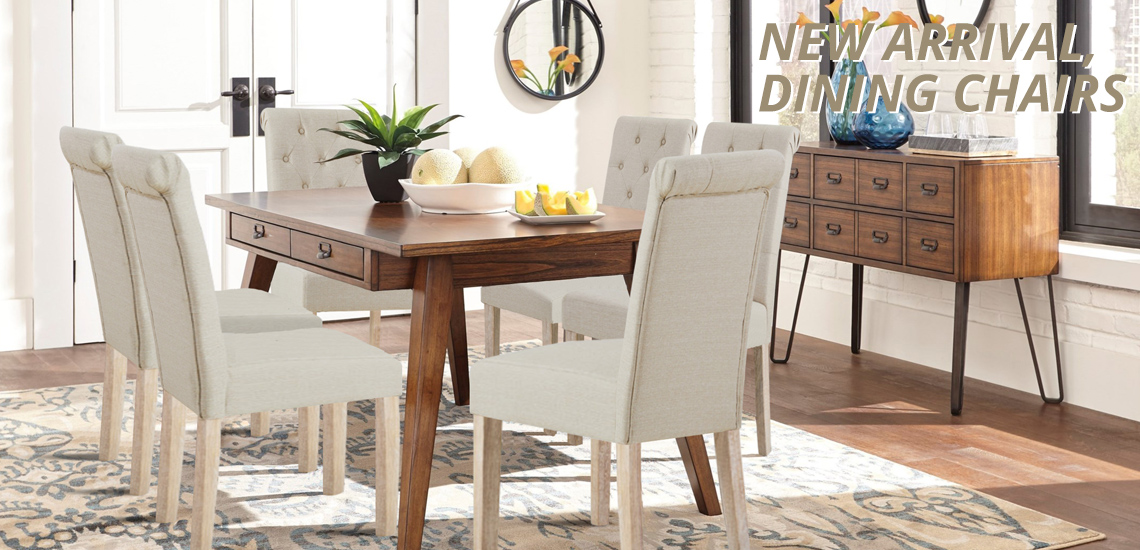 To make your dining area more perfect, it is essential to inject the homeliness and cozy atmosphere with fantastic items. Behold our new dining chairs set up and décor your dining space with the fabulous features!
LAYLA DINING CHAIR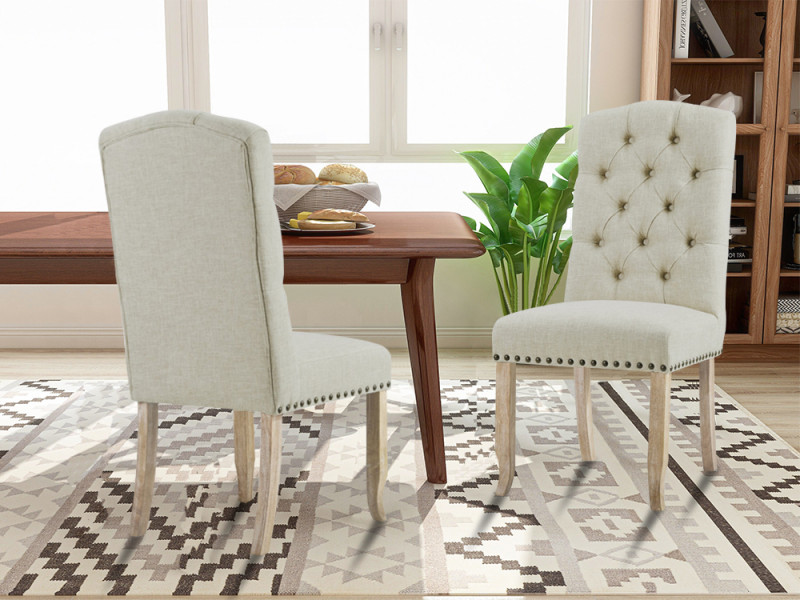 Generous and comfortable seat makes the LAYLA Dining Chair a must in any dining room. This dining chair is covered with soft polyester fabric, conveying a luxurious style while being extremely durable. It combines luxurious design with button-tufted backrest and antique brass nailhead trim to create texture and depth for your dining room. What's more, not only does the foam padding of backrest design provides excellent lumbar support, but also the comfortable seat with soft polyester material for a padded touch during long chats over dinner. Crafted from a solid wood frame and four flared legs in the smooth finish offer long lasting durability and stability.
ZOEY DINING CHAIR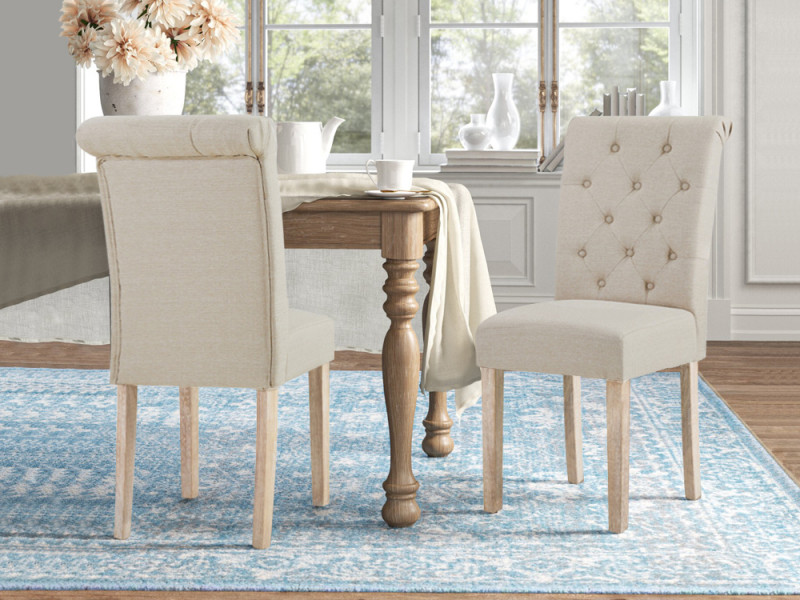 Designed with generosity and comfort in mind, this dining chair features a unique button backrest with rolled top, comfy padded seat and solid wooden legs. The ZOEY Upholstered Dining Chair is covered with fabric material and upholstered foam with a charming button tufted backrest for extra texture and dimension, while the backrest with a gentle curve and rolled top that keeps the look refined provides excellent lumbar support to guarantee everyone's comfort. Besides, the chair with enough large size provides a comfortable seat which is padded with soft polyester material for a long chat over dinner, also offers the frame and four legs with sturdy construction to make it stably.
GRACE DINING CHAIR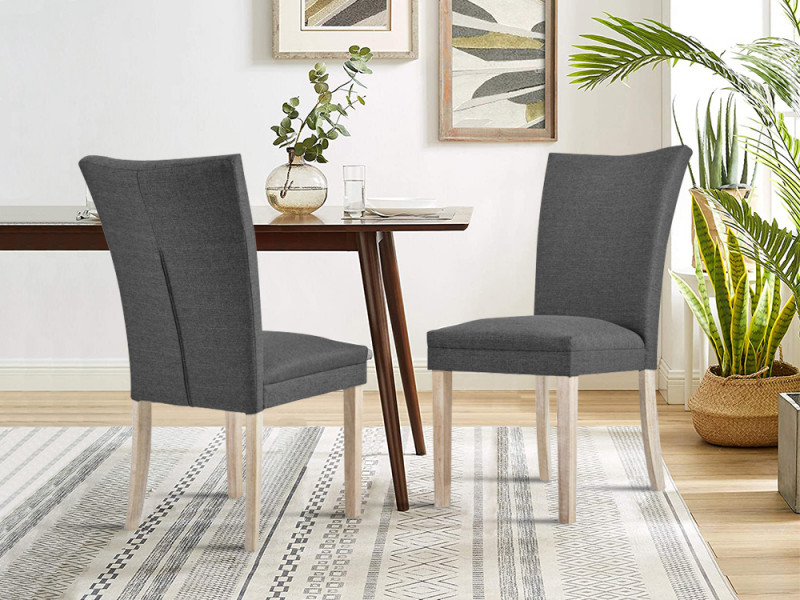 The plain but elegant design of the GRACE Upholstered Dining Chair constructs a pleasure mood for you to relax while you are having meals. Features the solid wooden frame and legs extend the durability of the chairs to save your budget for exchange. Comes with thick padded seat and perfect shape of backrest made by the ergonomics design provide your more comfort for a long time sitting. And also the chair is upholstered in the easy clean-out fabric that you could keep the chair in clean status with ease. Behold the dining chair set up and décor your living space with these fabulous features!
GIANNA DINING CHAIR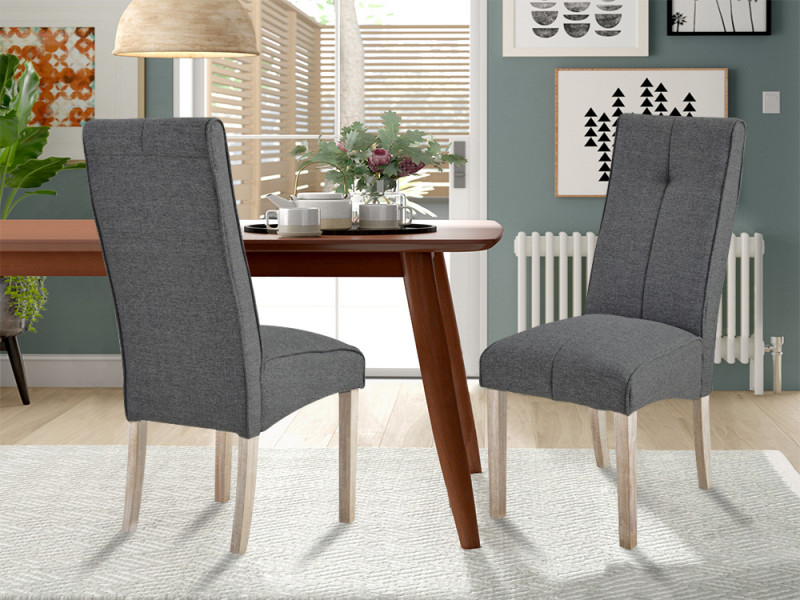 The simple and contemporary design of the GIANNA Upholstered Dining Chair will let you have pleasure and relax mood while you're at home. More importantly, the perfect lumbar support made by the sleek backrest and ergonomics design provides your more comfort for a long time sitting and the stream line design of the cushion is for more padding that could offer you a thicker and softer seat. Then the original wooden legs extend the durability of the chairs for saving the cost and avoid the abrasion to your floor. What's more, the chair with the easy clean-out fabric that could always stay in the clean status for giving you a suitable environment to enjoy your meal. With all these great details, the GIANNA dining chair will bring you ultimate experience and enjoyment.
LOLA DINING CHAIR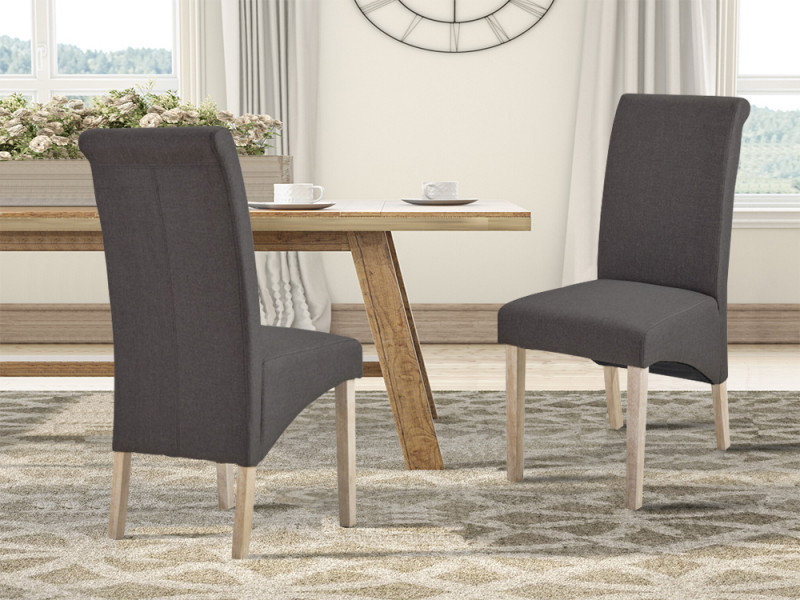 This LOLA Upholstered Dining Chair artfully blends the natural elements of classic design with clean line and casual but decent finishes. The chair is covered with polyester fabric material and thickly padded with upholstered foam so that it provides a soft backrest for fabulous lumbar support and offer a comfortable seat for a padded touch during long chats over dinner. Particularly, the backrest with subtle curved edge design is to guarantee everyone's comfort, while the curved edge detail under the seat adds a unique sense of line to the chair. What's more, the sturdy wood frame and four solid legs for more stability all the time.
An exquisitely luxurious pair of elegant dining chairs for a chic dining experience with your beloved. Come and pick the appropriate dining chair to create your perfect interior.