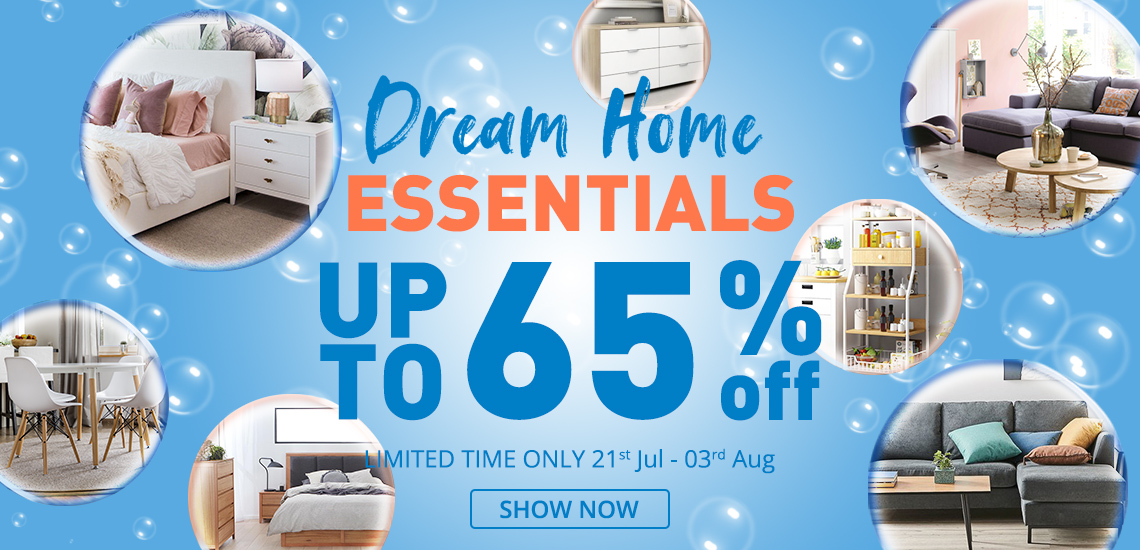 The Dream Home Essentials Sale is here! Running from Tuesday, 21st July to Monday, 3rd August! You'll be able to get UP TO 65% OFF of many great products at Treasurebox! Light up your home with a fresh new face of style with our products. These matching products are what your homes have been missing!
1.COLORADO 3 Seater Sofa Bed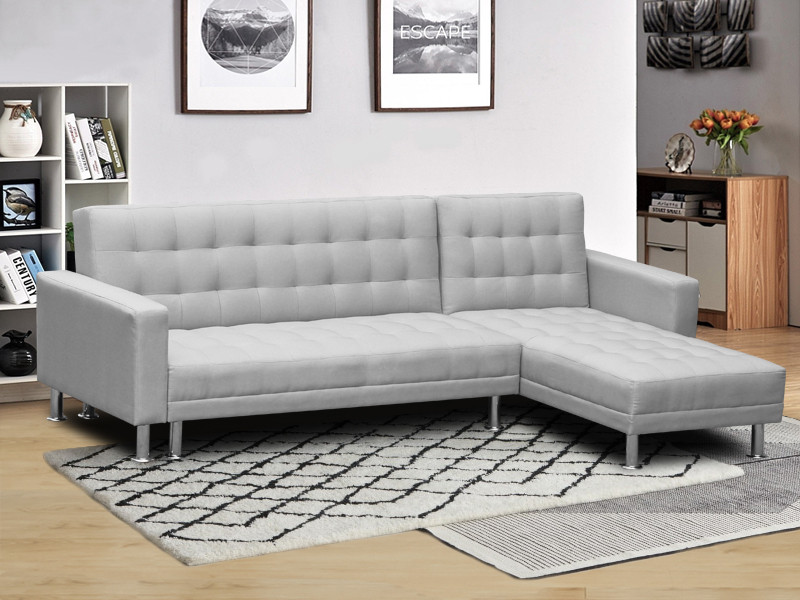 This COLORADO Sofa Bed Futon with Chaise is a beautiful, modern sofa with clean lines that offer a space saving solution is an excellent option for your living rooms, bedrooms or guest room. It not only can give you ample seating in your living room but also accommodate any unexpected guests a cosy bed. Upholstered with elegant polyester fabric and chrome finished legs, the Sofa Bed is both sturdy and elegant to look at; while the extra thick and high density foam ensure great durability and stability
It is quite a versatile sofa bed that you could arrange into different configurations depending on your individual preferences. Use it as a sofa with or without a chaise lounge, place the chaise part on left or right, or just simply fold it down to have an instant bed for sleepovers.
Limited in living space? This COLORADO Sofa Bed provides functionality for any small space living in style that is the perfect choice for you!
2.HADAR Coffee Table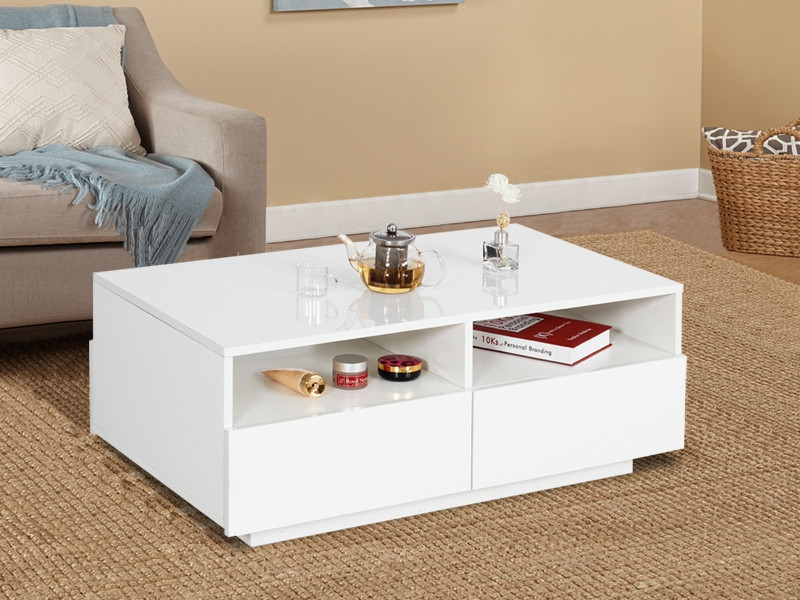 This coffee table comes with a high gloss finish and adds an elegant touch to your modern living space. It is just perfect for your daily needs and also allows you to display a glass of cocktail or your knickknacks. This HADAR coffee table has 4 large drawers and 2 open shelves to give you enough space to store household items. The additional drawers and shelves help in keeping the table's surface tidy. Constructed of high-quality particle board and painted with UV paint, it is quite durable and sturdy and can effectively anchor your space. It's a perfect combination of appeal and function making it a must-have for your modern living room.
Give your living room a more attractive look with this High Gloss Coffee Table with 4 Drawers!
3.LORTON 1.8M Entertainment Unit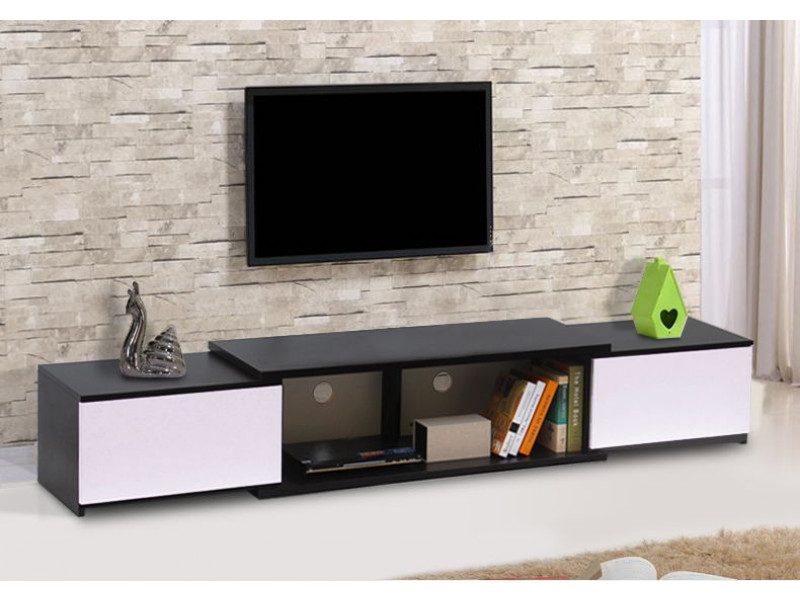 This modern-day jewel is a perfect match for your modern décor. With its simple and sleek design, it will fit into your living room seamlessly and will take care of all your entertainment needs. This LORTON 1.8m Entertainment Unit features adjustable side storage compartments and allows you to freely adjust its width to meet your specific needs. The side compartments also act as storage drawers with ample internal space. The metal runners also make it easy to glide out. The 25mm thick top board ensures sturdiness while its fine melamine construction lends this jewel a smooth finish for easy cleaning. It's a perfect solution for your entertainment and storage needs all at the same time.
4.HEPATICA Dressing Table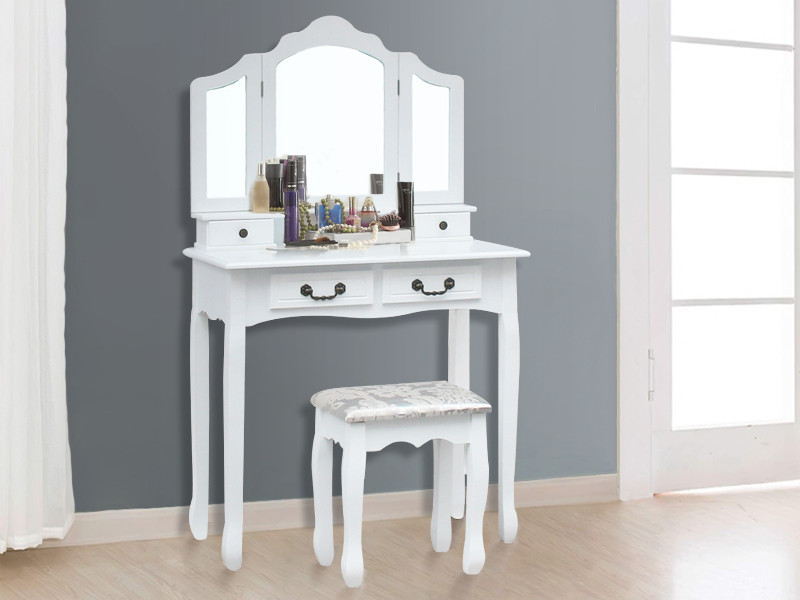 Every girl wishes to have a fancy dressing table, with all her jewelry and makeup. This HEPATICA Dressing Table set will be a fantastic product that let you realize your princess dream.
HEPATICA Dressing Table Set is made of high-quality white painted MDF board which is sturdy and durable; while the finest paulownia wood of table legs can serve you a long time. The central mirror offers a unique shape and is flanked by 2 mirrors which are 180° foldable with durable hinges to help you view your face or hair from multiple angles; while 4 spacious drawers with exquisite handles can store makeup supplies and jewelry and the large tabletop for you to display and organise all kind of your cosmetics in order; it also comes with a cushioned stool with beautiful patterns which will provide a comfortable seat when you make up. This dressing table set is a perfect choice for any room and will be an eye-catcher to wherever it goes.
5.OCALA 8 Drawer Low Boy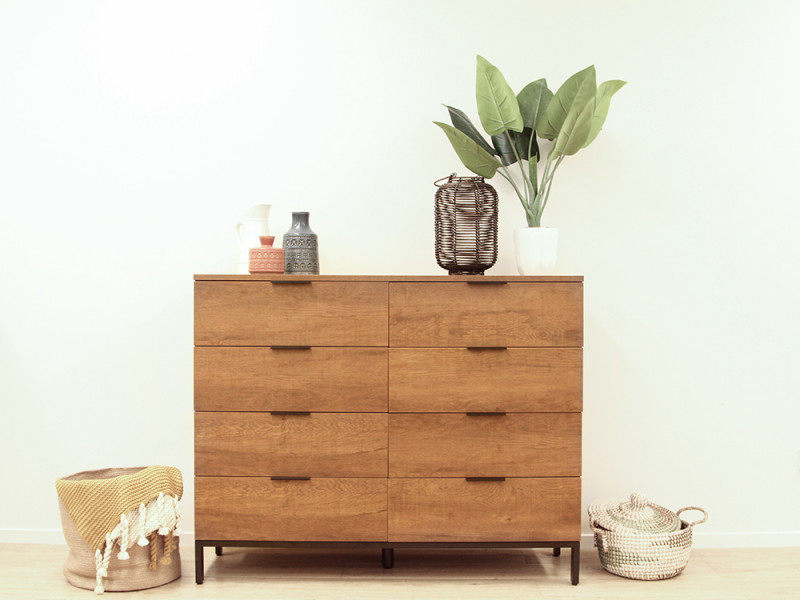 This OCALA 8 Drawers Tallboy is one of our OCALA range products which will be a perfect addition to your bedroom and suits any modern or rustic décor perfectly. It will solve all your bedroom storage problems too as you can put different types of items in its spacious sliding drawers and keep them hidden in plain sight. Made with quality MDF board with black metal accents, this tallboy is sturdy and durable for years of service; while the black alloy handles and smooth drawers with metal runners make it a pleasure to use.
With the entire OCALA range, you can complete your bedroom decor and carry this style throughout to furnish your living room. This range would be perfect for a wide range of décor styles and this tallboy will add its own style to your room.
6.FROHNA Bedroom Furniture Package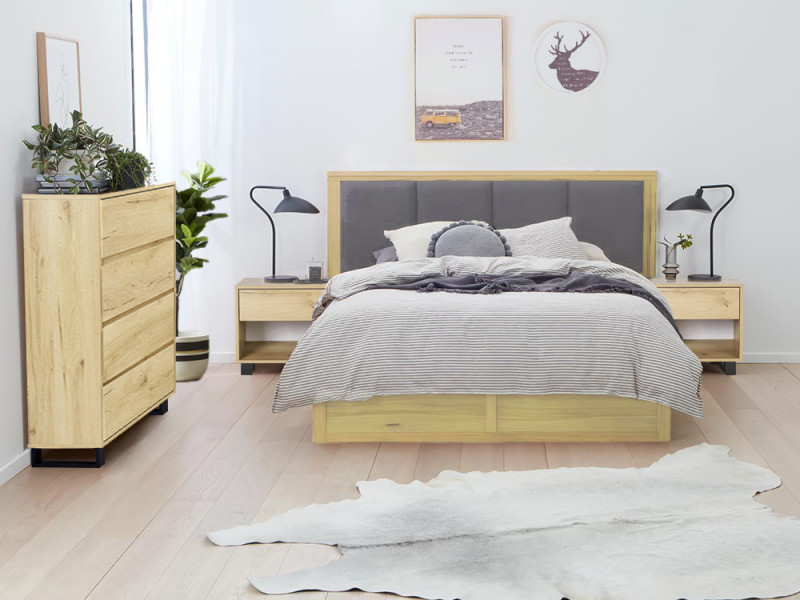 Our FROHNA Bedroom Furniture Package with a simple and modern style look makes great décor for home. Featuring natural tones with a crisp black frame, the FROHNA bedroom furniture package provides an elegant chic design to your room and brings an impressive and contemporary style of your home. This bedroom furniture package has the essentials you will need. This package includes:
2 x FROHNA Wooden Bedside Table
1 x FROHNA Wooden 4 Drawer Tallboy
Made with high-quality wood, this FROHNA Bedroom Furniture Package is sturdy and durable for years of service and will add a classic rustic feel to your bedroom. Each piece takes on a clean-lines for contemporary appeal and is distinctive all on its own while has a cohesive construction and look overall. This FROHNA package would create a cohesive look and feel for your space and will add a contemporary style to your bedroom.
7.HEKLA Queen Bedroom Furniture Package 4PCS
Our HEKLA Bedroom Furniture Package is a flawless addition to any bedroom. Featuring natural variations in wood tone and grain, the HEKLA bedroom furniture package brings contemporary look design to your bedroom. This is the perfect package if you need further storage in any room of the house. This package includes:
1 x HEKLA Queen Wooden Bed Frame
1 x HEKLA Wooden 6 Drawer Low Boy
1 x HEKLA Wooden 5 Drawers Tallboy
1 x HEKLA Wooden Bedside Table
Made with high-quality wood, this HEKLA Bedroom Furniture Package is sturdy and durable for years of service and will make a statement in your bedroom while acting as a perfect storage solution. Each piece is distinctive all on its own while has a cohesive construction and look overall. This HEKLA package would be perfect for a wide range of décor styles and will bring more modern charms to your bedroom.
8.PALAWAN Rattan Outdoor Furniture Set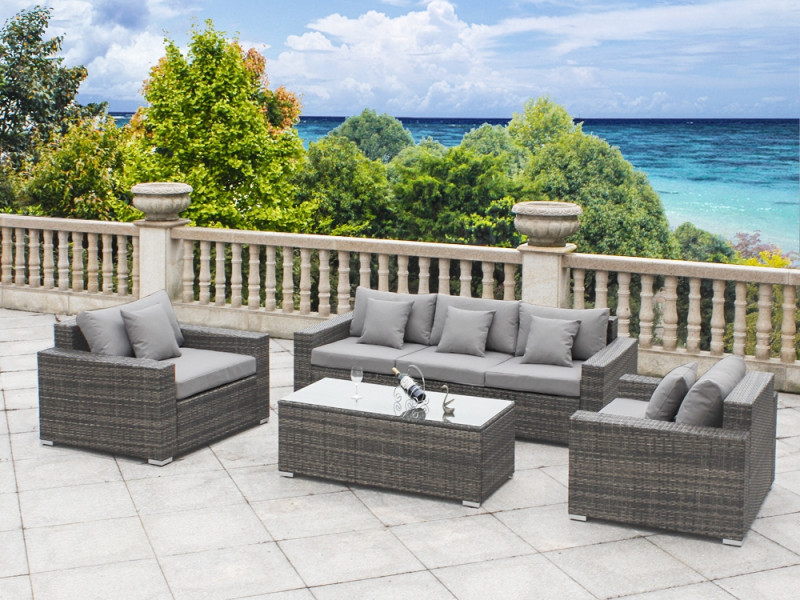 You really don't want to spend times indoor when it is sunny outside, and there is no better way to lounge at your own backyard. This is when you need a set of BetaLife Rattan Outdoor Furniture, it is available in various sizes, shapes and colours to suit every patio need. BetaLife focus on Outdoor furniture made with synthetic PE rattan which made it durable & sustainable than natural ones, weather-proof & super easy maintenance is another feature you want; Timeless look with modular design aim to fit all patios and backyards; Made with powder-coated steel frame simply allow them to be affordable. If you're worried about what's happening in winter times, we do recommend to also grab an Outdoor Furniture Cover to cover it up.
Sit in the sun with your friends & family, get ready for cocktail girls talk or a kids pool party with a descent set of BetaLife Rattan Outdoor Furniture. Hmmmm….there is no better place than home!
There are many items going on sale and it's something you definitely not want to miss out on. Shop on Treasurebox now! Grab and have it delivered to your home, right now!