ToughOut @ North Shore Home & Garden Show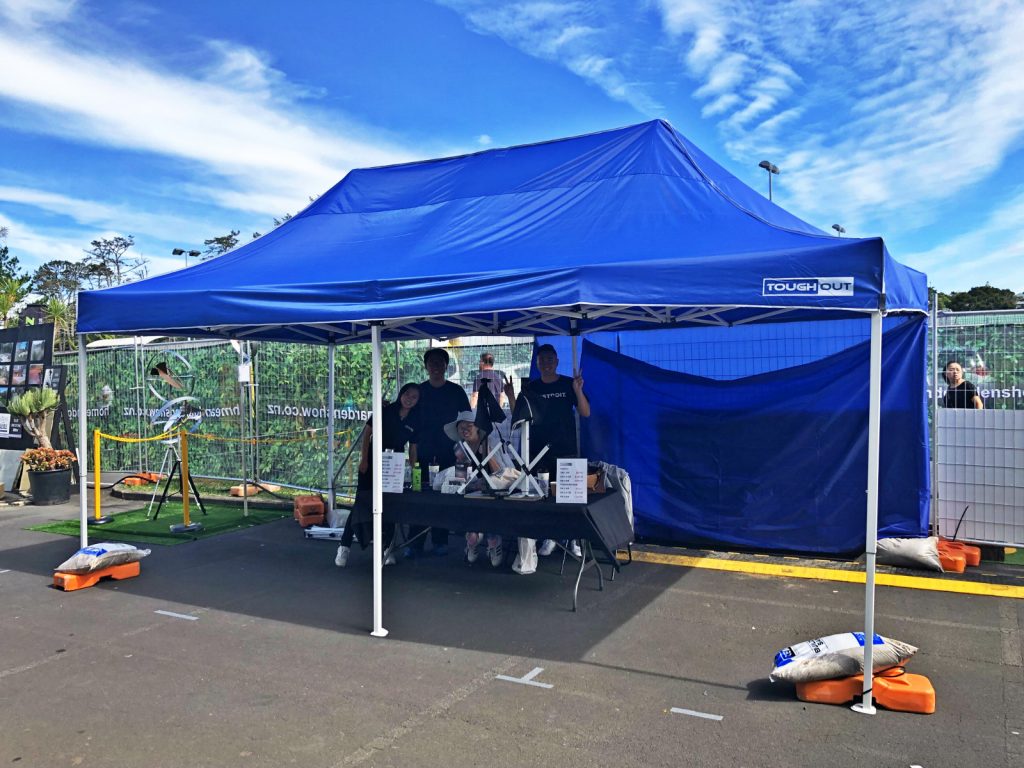 Over the years, we get too many questions for not showing ourselves to the public. Right at the beginning many years ago, it was how customer pick up wasn't available, then it was how the phone number to call wasn't available.
I believe you would agree on 'brands that cannot be seen and found would not be trustworthy' and I do too! Although we now have a great location for pick ups and a phone line to call, it is about time to say hi to more people in person.
So when North Shore Home and Garden Show invited us to bring our ToughOut Gazebos for the exhibition, we knew it would be a great chance for people to actually see us. So there we were last weekend at North Shore Events Centre.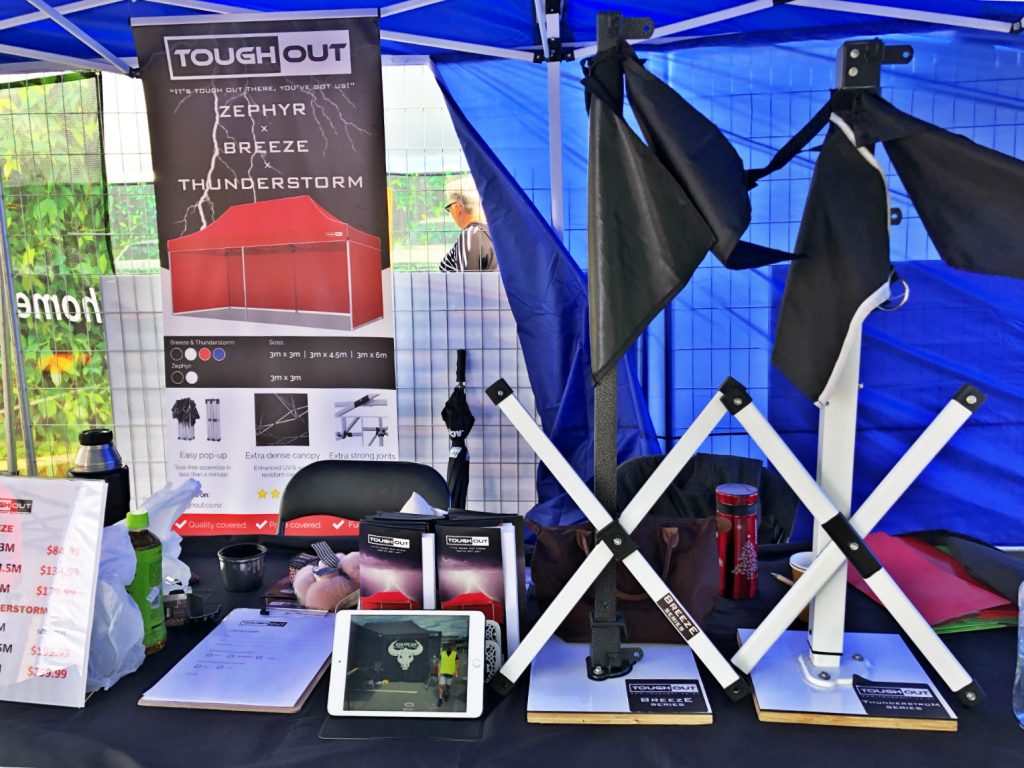 Big thanks to those of you who came to our stand to say hi! We were surprised and thrilled to know there are so many who actually knew us and heard of us already. We also got to know some businesses as exhibitors and most epic thing is when we got to see a couple of ToughOut gazebos at the show.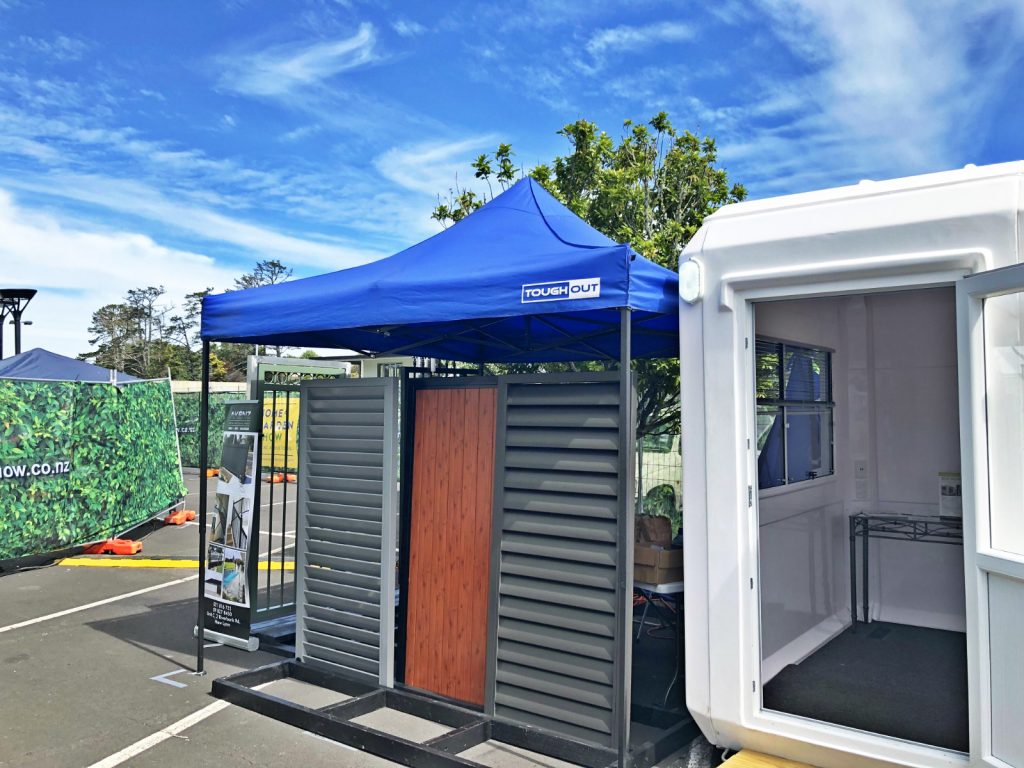 This was a great opportunity to also answer common questions on how to set up a gazebo and choose a best pop up gazebo model upon purpose.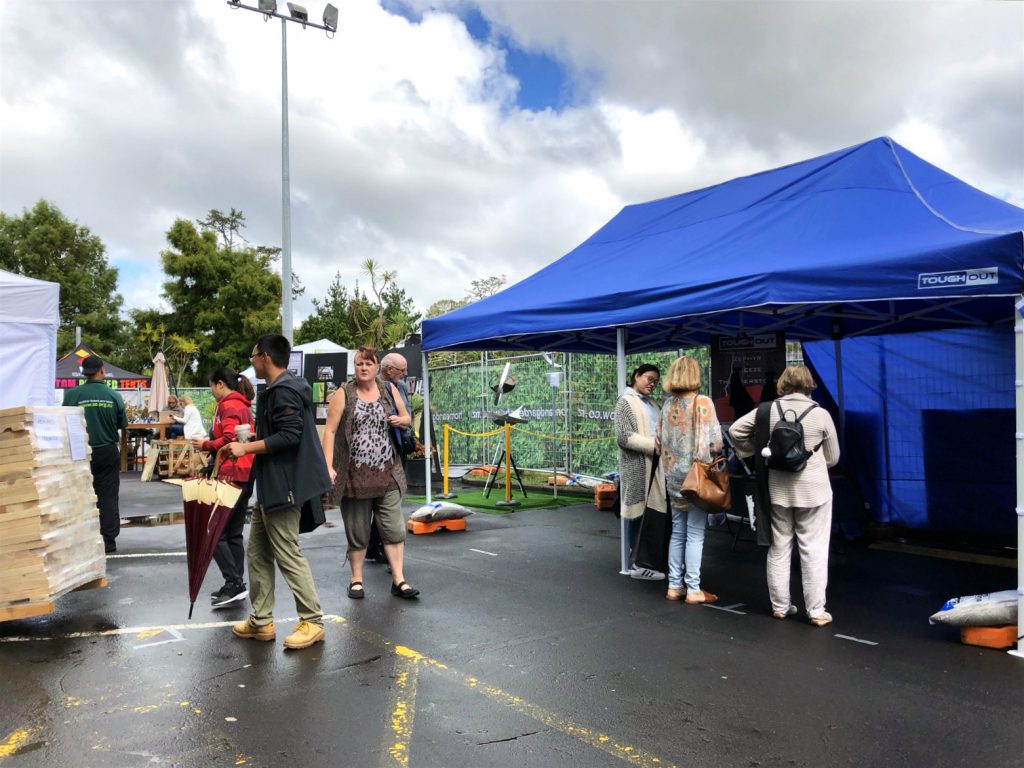 We brought our model with proud – Thunderstorm Pop Up Gazebo 3x6m in blue and an exhibitor right around the corner used a Breeze Pop Up Gazebo 3x3m in Black – these two gazebos were great help on demonstrations, especially when the weather was playing up on Saturday, it rained quite hard at a point. We've got a few compliments on how we made a good choice on Thunderstorm gazebo model as we stayed dry the whole time, and accommodated sheltered almost everyone who walked by.
Overall, it was so fun to bring ToughOut and meet people, we gave out heaps of brochures, had some good talks, loads of big smiles and lots of laughs on the 3-day show. Best of all, we even see familiar faces showed up at our site following Monday, so thank you so much!
We will see you again soon in the future exhibitions 🙂