Saving New Zealand Shores – YES WE CAN!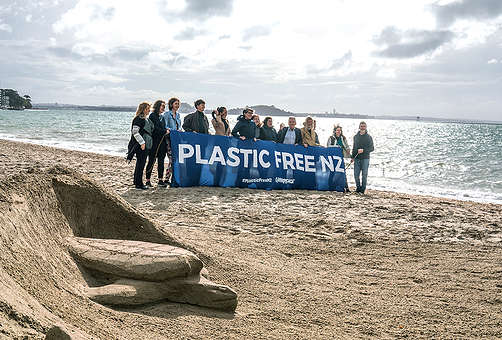 A lot of you may have seen the most heartbreaking news on Monday 26/11 where whales stranding happened in Stewart Island. 145 whales died from this! At the same day, more stranded on Northland too.
More than ONE HUNDRED AND FORTY FIVE! I felt drowned and speechless for the rest of the day, whales are probably the living unicorns on earth and it is surely my favourite mammal after dogs.
Luckily, we live in a country full of 'humanity power' and love, so we get to see news like volunteers and organisations were called and gathered to help.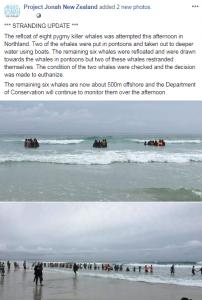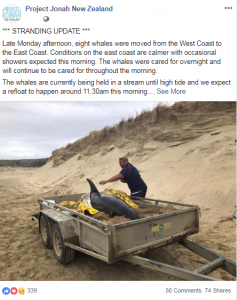 I have been an enthusiast on ocean life saving and de-plastic in particular myself that I have been trying to search information from time to time, to see what 'I' can do. The fact is, WE can all contribute to our beautiful NZ environment, not talking about big things like doing lab tests and saving whales maybe, but we can definitely start small like using less plastic whenever possible.
So I am going to share some goodies that I use to make my contribution on de-plastic.
 Reusable Grocery Shopping Trolley Bag These Trolley Bags are AWESOME! I actually brought 2 sets so I could keep one extra set in the car. They could be stored into a roll and simply bring it along when you head out to your local supermarket, chuck these into shopping trolley to help you categorise your groceries. It comes in 4 different sizes and colour as a set to fit most shopping trolleys.
Foldable Reusable Bags Eco Grocery Shopping Bags I do feel this extra purchase on top of the trolley bags are necessary, mostly because trolley bags are quite big for me, they show their magic the best when doing supermarket shopping. Other times (which are a lot of times) when shopping for clothes or even a quick stop-by at your local dairy, you need these Reusable Shopping Bags with handles. The whole set comes with 5 bags in different patterns, so I would normally keep 1 or 2 in my purse while keep the rest in my car. They are so handy that you could fold them after each use into a palm size, I would totally rate 5/5 for the practicality.
Fabric Pot Planter Grow Bags Choose Fabric Grow Bags instead of plastic pots would be a great idea. These grow bags not only give your garden and indoor a fresh new look and also it provides better water drainage, allowing enhanced root development of your plants.
Luggage Organiser Travel Pouches I never stop buying them after getting my very first set of these Travel Organisers because they are soooo handy!  Full set comes in 6 pouches varies in sizes to store away different things. I found myself needed 2 sets worth for bringing something like worn shoes, one extra large pouch for laundry and one pouch for toiletries.
Foldable Solar Panel Charger
Try to choose Solar Charger instead of regular portable chargers, much more energy saving and also consumes nothing on your electric bill, so why not? At least bring it along with you on your next camp or to somewhere in nature where you don't get electricity and discover its beauty!
ToughOut Greenhouse
Okay…I didn't own this but my friend's parents do. That's right, grow your own veggies! If you can of course… people who have time and space for these Greenhouses can start growing your own greens. Too many advantages to talk about on how safe and healthy on home grown veges and so on, but one thing for sure, it helps on reducing soft plastic packaging that you get from supermarket vegetables.
I could really go on and on, but do you see the tricks now? Replace single-use plastics as much as you can. Say no to soft plastic packaging whenever it is possible. Choose solar powered items instead of electricity-consuming gadgets.
Nothing you do is considered too small and it is okay to buy plastic products or to use regular plastic bags, just always try to reduce the chances of using them, that's what I always encourage people to do as starter.
Last but not least, if you think this is the right thing to do, then mask all the noises that tells you to go the other way, smile to people who gave you the weird look and stay determined!    ❤❤❤