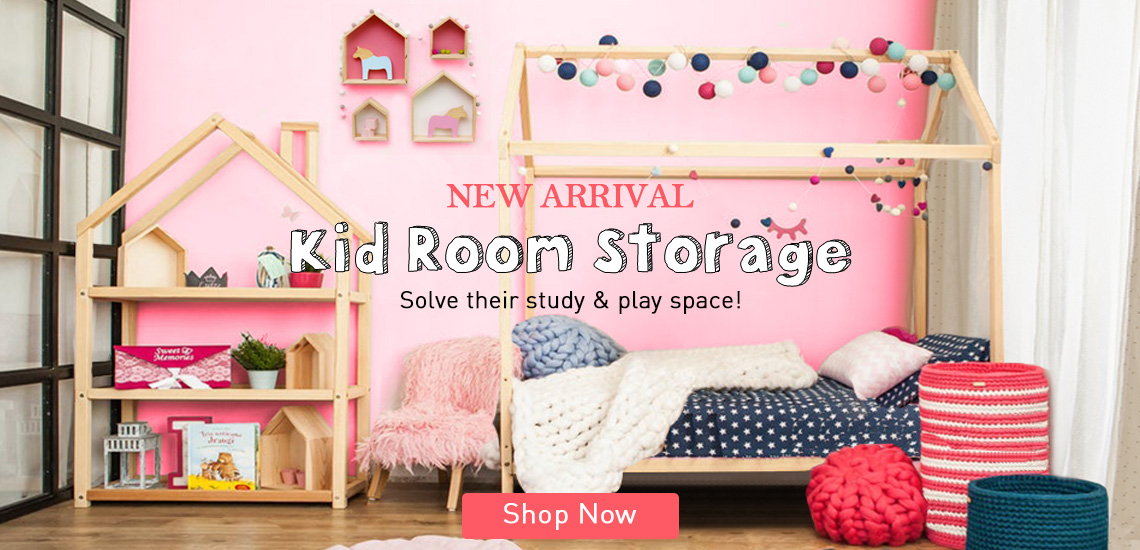 It is important to make sure your child's bedroom is a space they feel secure and happy. Create your kids' dream room for your kids to play, learn, relax and grow with our brilliant range of kids' furniture at Treasurebox!
GARDA KIDS HOUSE BOOKSHELF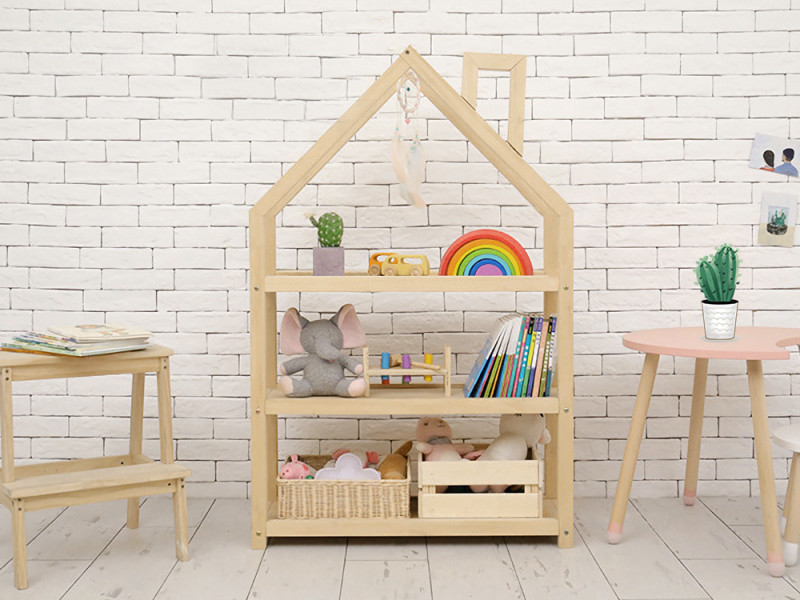 This GARDA Kids House Bookshelf comes with its diverting house shape, will let your kids feel entertaining and have more fun while tidying up their favourite toys on the house bookshelf. The GARDA Kids House Bookshelf comes with a simple and fun design that could be ideal for kid's bedroom or playroom and also be DIY to any other colours; with its stable construction it could provide plenty of space for storing items and hold normal stuff weights. Made of high quality wood and simple wood frame, you won't have to worry about the assembly and the bookshelf will be set up in no time. Organise your kid's messy room with this GARDA Kids House Bookshelf and it will blend seamlessly in any room décor.
VOLTA KISD HOUSE CLOTHING RACK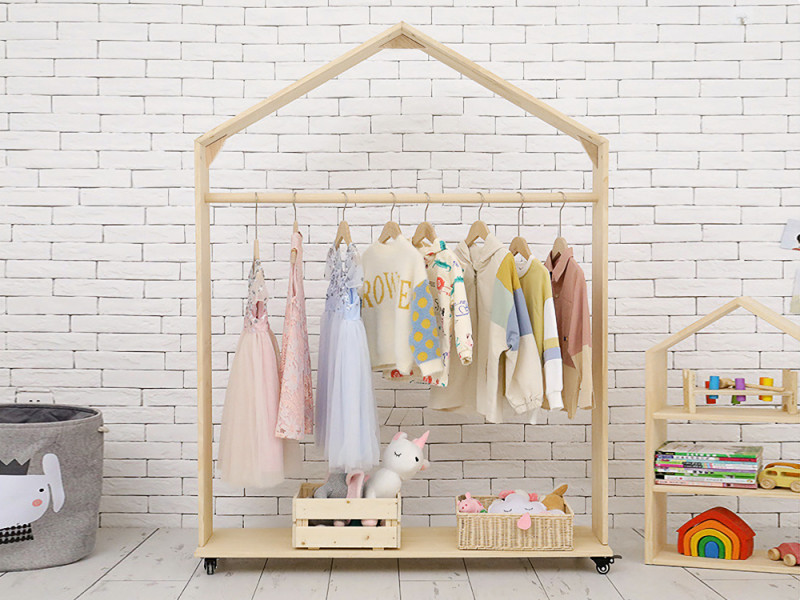 Inspire your kids' space with sophisticated grace and create the funny feel with this VOLTA Kids House Clothing Rack. Hanging up your kids' sweatshirts, T-shirts and bags easily with this Kids House Clothing Rack and make a delightful home for your little one. You can display your kids' most stylish and colourful costume with this clothes rack and easy to find their clothes. Come with the top shelf for you to display your kids' dolls and favourite toys; while the bottom shelf allows you to store shoes, accessory boxes and more. Made of quality wood, this house clothing rack is sturdy for long time use and the wheels casters for effortless movement during daily cleaning. Our house shape Kids Clothing Rack is a wonderful piece and a gorgeous addition to your kids' bedroom or playroom
SEVAN KIDS CLOTHING RACK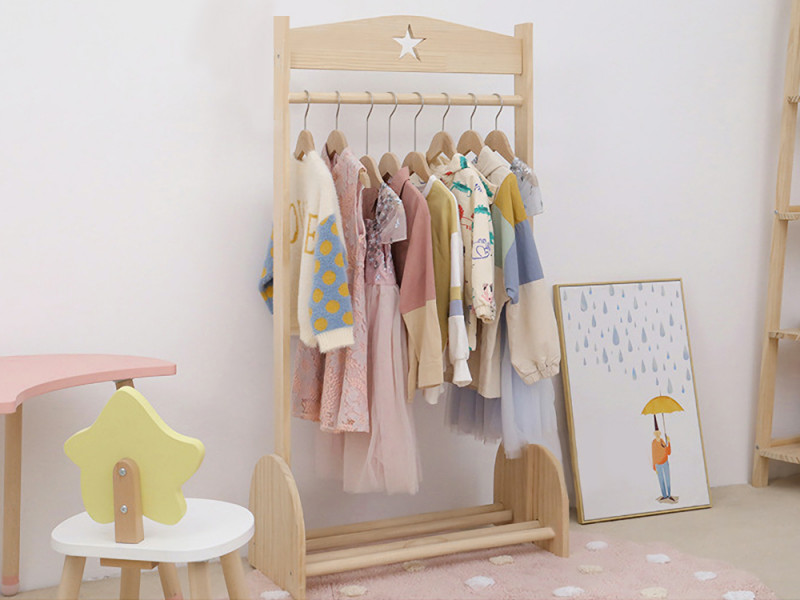 Do you need more storage to organise your kids' garments or seasonal clothes? This SEVAN Kids Clothing Rack with a star shape that will add more childishness to your children's room and also solve your storage annoyance. The SEVAN Kids Clothing Rack with its simple and natural design will easily blend into different child's room décor and also could be DIY to your child's favourite colours; comes with 1 hanging rail and bottom rack that provides ample space to organise garments and shoes; Made of high quality wood which is sturdy and durable for long time use. Append this cute clothing rack in your child room to sort out the storage needs and decorate your child room to a naivete paradise.
BRUNO KIDS BEDSIDE TABLE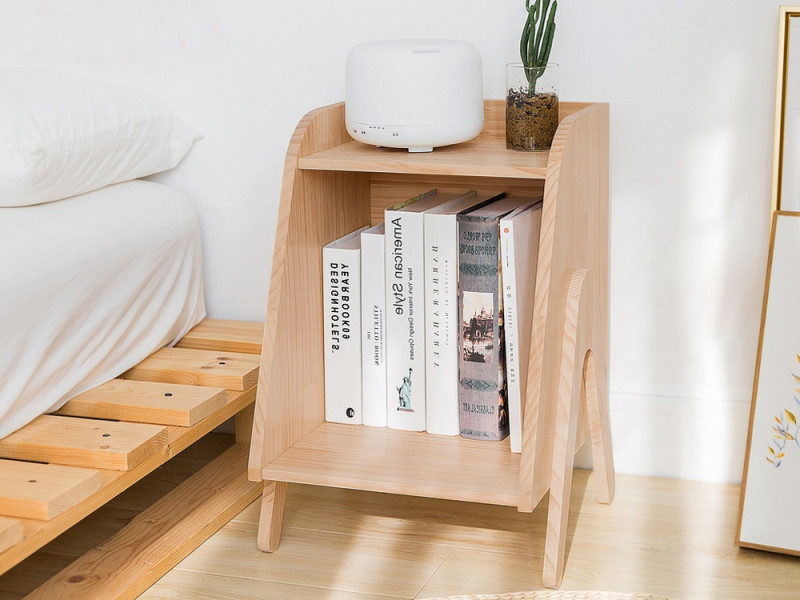 Give your kids a bedroom ensemble that is as lovely as can be. This BRUNO Kids bedside table is a great addition to your kids' bedroom while adding a stylish and simple design. It brings a touch of sophistication to your kids' bedroom. This Kids Bedside Table combines attractive design and functionality to your kids' room while making it the perfect piece for your children. The special style will bring more fun to your child's space and the solid base adds durability and gives greater stability to this bedside table; while the timeless legs give it a unique feel. It offers the large open storage compartment for tidying away your kids' books and toys and the table top to perch your reading lamp. This bedside table has a perfect size which is most suitable for a child-sized space.
MAPAM KIDS BOOKCASE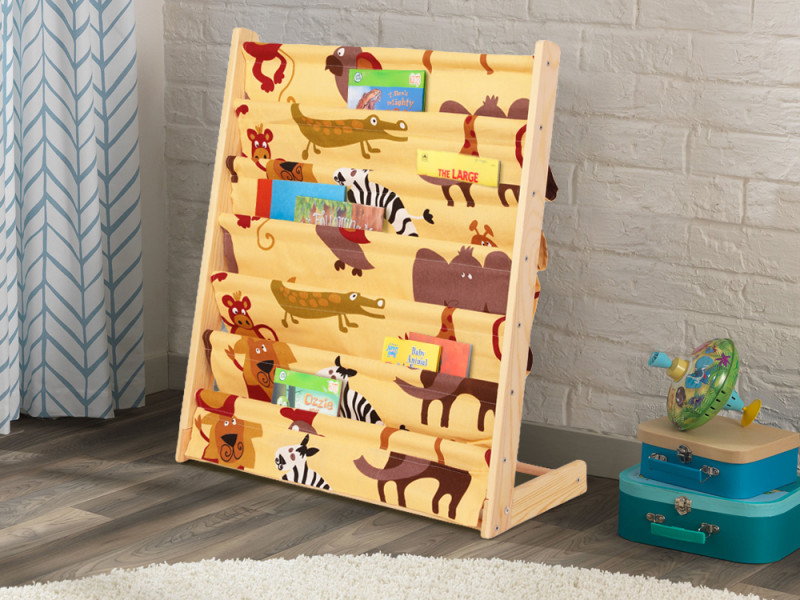 Add a funniest and joyful reading corner in your home with this MAPAM Kids Bookcase. This space-saving kids bookcase has a floor-to-floor design that makes it easy for kids to store and retrieve books; while the fabric pockets display book covers for easy recognition by your child. The height of this bookcase keeps books at your kid's level that help your kids grab their favourite books safety and train their hands-on ability. Made of sturdy and durable cloth and wood, this kids bookcase can hold heavy books without tearing; come with 6 tier to store enough books or magazines and keep your house neat and orderly; while the widen design of this bookcase allows you to put more books on it. The attractive animal patterns strengthen their interest and infuse a little fun and vitality into your home.
Explore our unique kids' furniture, you will easily find our wonderful range of furniture to match your child's bedroom theme and make your little one's life easier at home right here! Shop our kids furniture for the quality items that will complement your child's newly designed room.