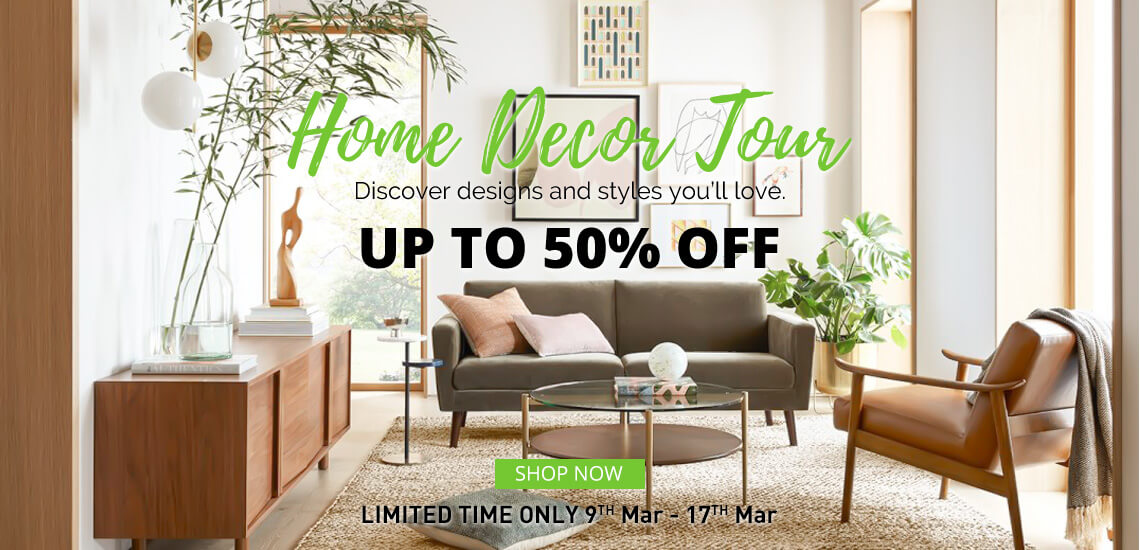 Our home decor is indispensable as it affects our mood every day, so a fresh and tidy living space will instantly delight our sense and vitalize our body. Now inject the softness and aesthetics into your house by discovering dulcet items on our Home Decor Tour Sale.
MILA ARM CHAIR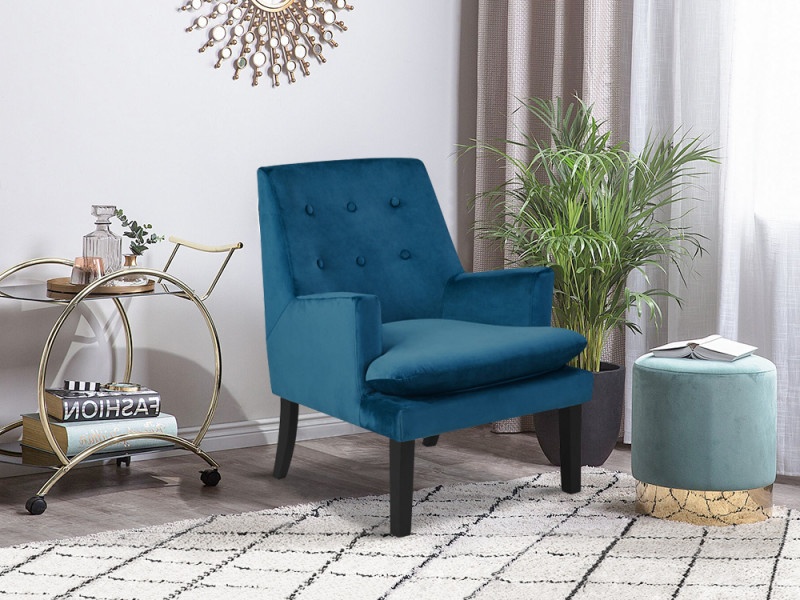 MILA Arm Chair showcases the elegant and contemporary design which spontaneously integrates with any décor style. Its corner-blocked frame provides excellent lumbar support for you to enjoy your meals with relish and the velvet wrapped armrest offers the best support for your arms while you would like to hold a cup of coffee in your hand and chitchat with your friends. Thick padded seat cushion mollifies tiredness of your whole body and its button-tufted details dress up the fair shaped configuration. The black painted wooden legs add more gentility to the chair and also prolong the durability. The whole chair wrapped with the luxury velvet fabric will give you an extraordinary experience.
EIGER QUEEN BED FRAME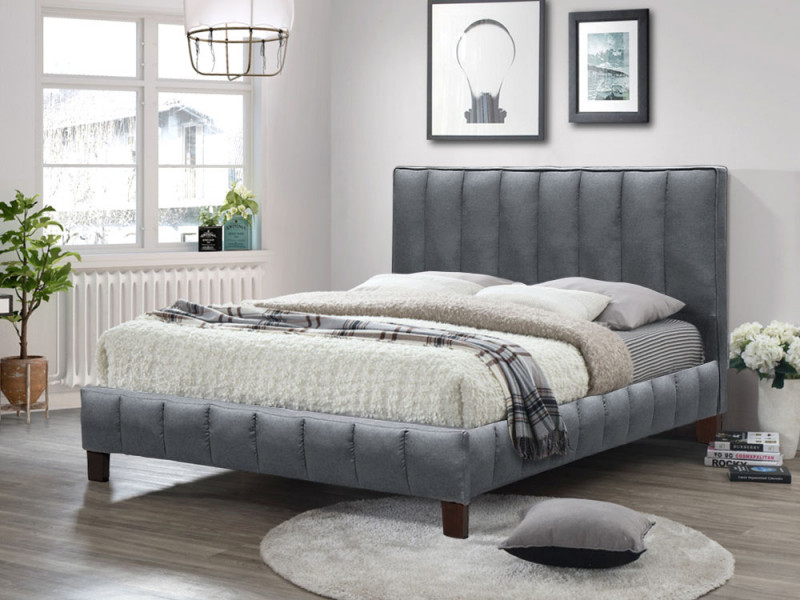 This EIGER Bed is crafted with flexible bendy slats and support struts that help distribute body weight evenly throughout the ensemble; while a deep padded design of the headboard with delicate stitching that will provide great support for relaxing back rest when you watching TV or reading a book in bed. The frame has matching studding detailing for a all round great look and makes your bedroom in a gorgeous look. This bed is upholstered with neutral grey fabric that will easily fit into any bedroom decor; while the trendy legs complete the timeless look of this comfortable masterpiece.
WILLIE COMPUTER DESK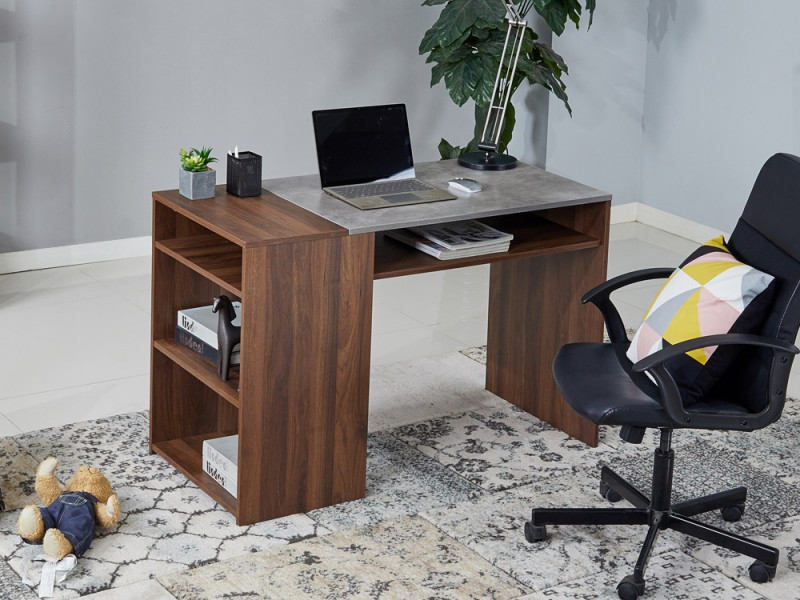 This WILLIE computer desk innovatively combines workspace and storage in a perfect home office solution. Crafted from quality wood, this computer desk with a neutral hues coloured desktop will add a touch of stylish definition and conveying your appreciation for attention to detail and provide space for all your study materials and books; while the 3 bookshelf on the side of the desk provide bolster your storage space and keep books, files, documents and critical office tools within easy reach; the open shelves under the table for you to store your writing instruments and office supplies that help you keep your work area cleaner and more organised.
FROHNA LOW BOY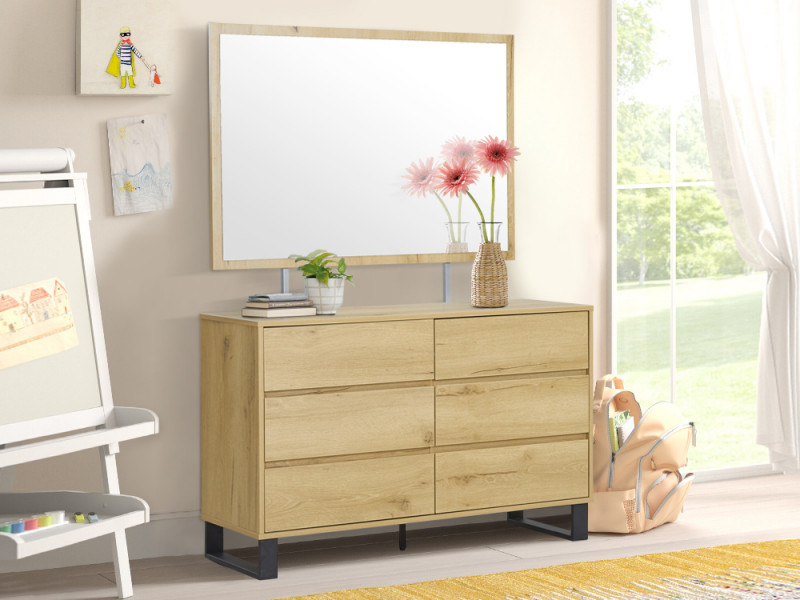 This FROHNA Low Boy with Mirror is one of our FROHNA range products with a simple and modern style look makes great decor for the home. Crafted from quality wood with black metal accents, these items are sturdy and durable for years of service; come with 6 drawers and the large tabletop for you to display and organise all kind of your cosmetics in order while giving you a place to check your look in the morning. The spacious drawers offer ample space for you to put different types of items. The mirror will add a touch of style and elegance in your wonderful room. You can check your outfit with this amazing mirror.
JESSE HOME OFFICE PACKAGE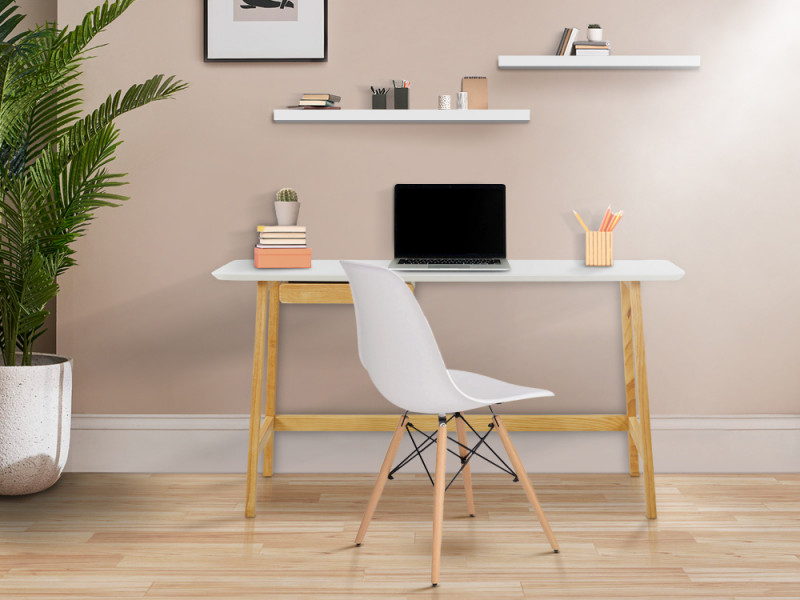 Our JESSE Home Office Package mixes fashion and function for a home office solution with long-lasting appeal and it will be a practical package to your study and working area! The mix and match design allow you to create a trendy home office; while the chairs add some classic timeless feel to your home. This package comes with 2pcs chairs for you to easily create your home office and it will easily solve the matching problem of your home office. We create this home office package to suit your needs and keep your office supplies organised. Give all the comfort you need in the home office or study room with our JESSE Home Office Package!
Banish your daily stress and bad mood while walking into your cozy house with distinctive decor. Now take your favourite items home on Treasurebox and elevate your own precious at great price!