Thanks for all your unwavering support of Treasurebox. We are pleased to announce that we are having a Super Stocktake Storewide Sale running from Friday, 10th April to Friday, 24th April! All items in store placed at up to 65% off and extra 10% off discount when you spend $100 or more. Don't miss this very rare sale happening only for 2 weeks!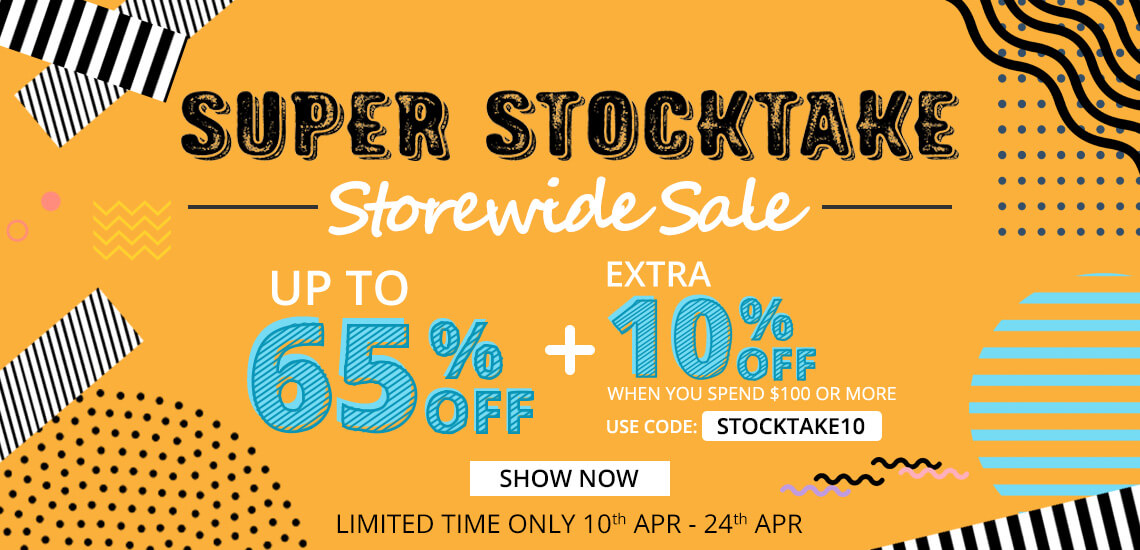 Here are some of our hot sale products that recommend for you.
1. DENVER 3-SEATER SOFA BED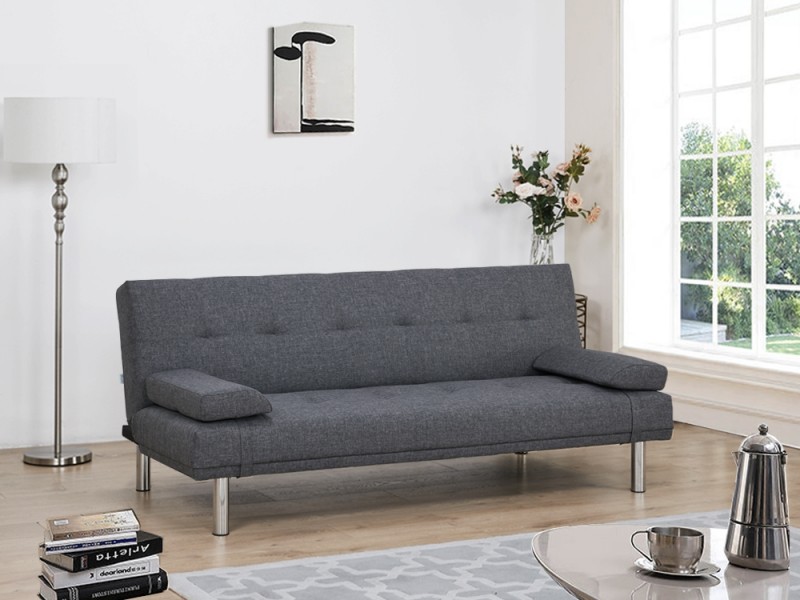 This Denver sofa bed can double up as both seating and a bed depending on what you need. It comes thickly padded with high-density foam with breathable polyester fabric upholstery and is structured and framed by solid wooden pine. With its metal polished chrome legs and tufted back and seat design, the versatile BetaLife sofa bed is sure to be an eye-catching accent in your living room.
2. ARVADA 2M LED ENTERTAINMENT UNIT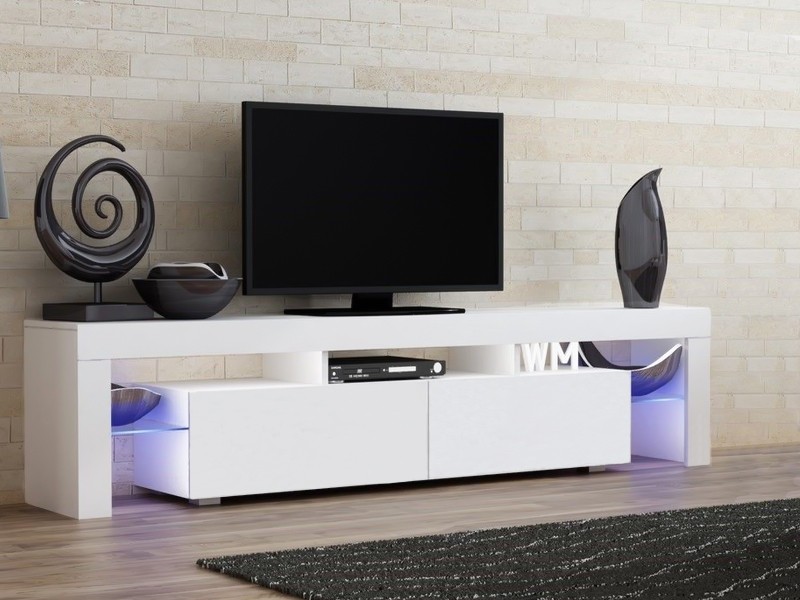 Made of high quality particle board with a smooth melamine finish, the sturdy construction of this ARVADA Entertainment Unit is durable and the front UV high gloss finish and tempered glass gives the entertainment unit a modern look to anchor to your space; features the flat top for all kind of TV or media storage and other decorations such as vases and photos, also comes with 2 independent drawers give ample room to stow your favourite DVDs and other media accessories, while the open shelves are designed to hold media consoles and all your home essentials; equipped with LED lights which will make your room more fashionable, modern and background wall brighter. This ARVADA Entertainment Unit with simple and sleek design to fit in your living room for all your entertainment needs.
3. BINGO DOG PET PLAY PEN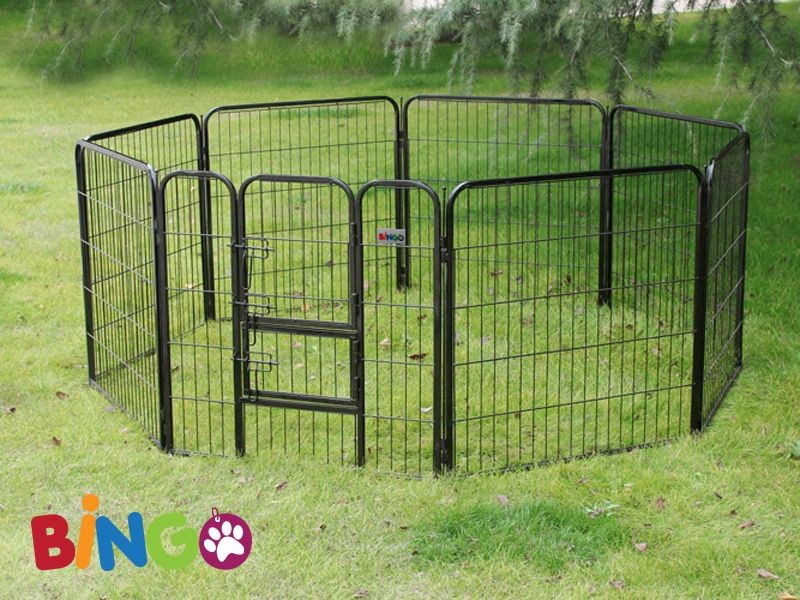 BINGO 8 Panels Pet Dog Playpen XL allows you to keep your pets both indoor or outdoor while ensuring their safety. Multi-configuration design by setting up the playpen using different quantity of panels to form various enclosing shapes. High quality galvanised material to minimise rusting. BINGO Pet Playpen has no sharp edges to harm your pets. Easy-access door with latches to ensure no escapes and not only that, you could set it up without any tools.
4. BINGO CHICKEN COOP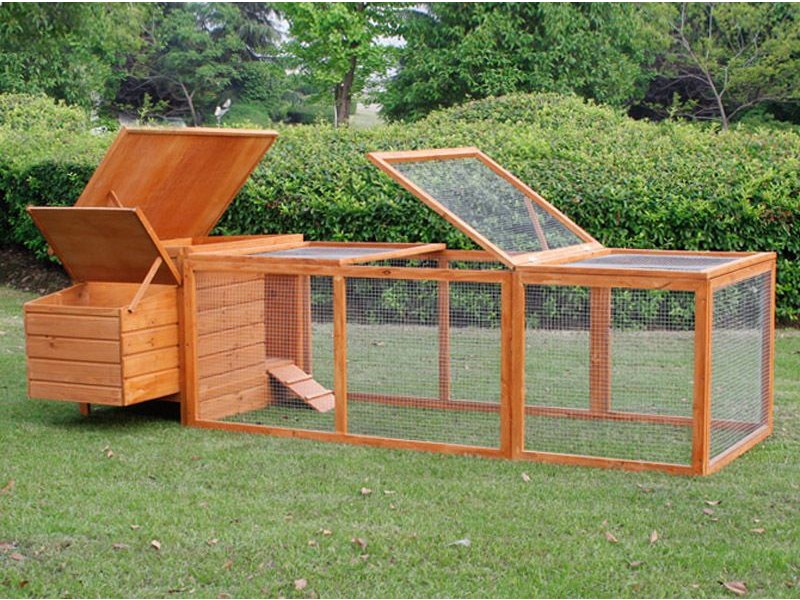 Keep your chickens safely where they belong! Go on, treat your furry or feathered friends to the coop of their dreams! With indoor and outdoor living; this coop adds variety to your pet's home and offers exceptional quality being carefully constructed with fir wood. One of the great choices of starter coop with prefect size to fit into your back yard.
5. BALI OUTDOOR FOLDING SUN LOUNGER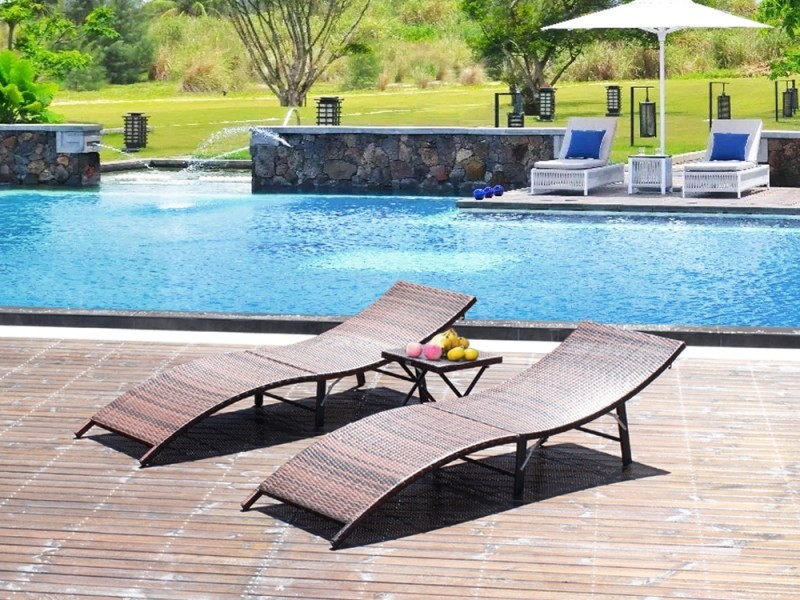 This Folding Outdoor Furniture Sun Loungers is perfect for you to enjoy sunshine in your yard, garden or deck. It is made of quality water resistant material and perfectly suitable for New Zealand summer time! The modern design with thick seat cushions aren't just comfortable but also super easy to clean. This Outdoor Furniture Sun Loungers allow you and your guest to enjoy the moment laying down or sit up for a chat. Life can be better with a little extra relaxation time, check out TreasureBox for more outdoor furniture options with affordable prices, including outdoor Sun Lounger Sofa Table Chair!
6. GARDEN SHED 3M x 2.6M x 2.1M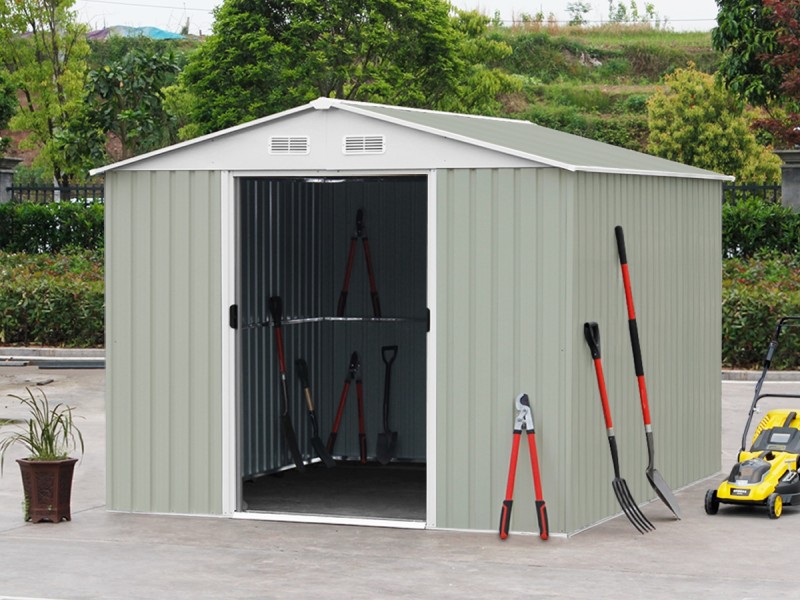 Thinking to buy more tools and toys but running out of space at home? This garden shed is a perfect place to store your gardening equipment, power tools, hardware and more! The sliding double doors of the garden shed are convenient to keep your valuables and save space. For extend the service life, this outdoor garden shed feature gabled roof design for no water or snow build-up.
7. TOUGHOUT THUNDERSTORM GAZEBO 3x6M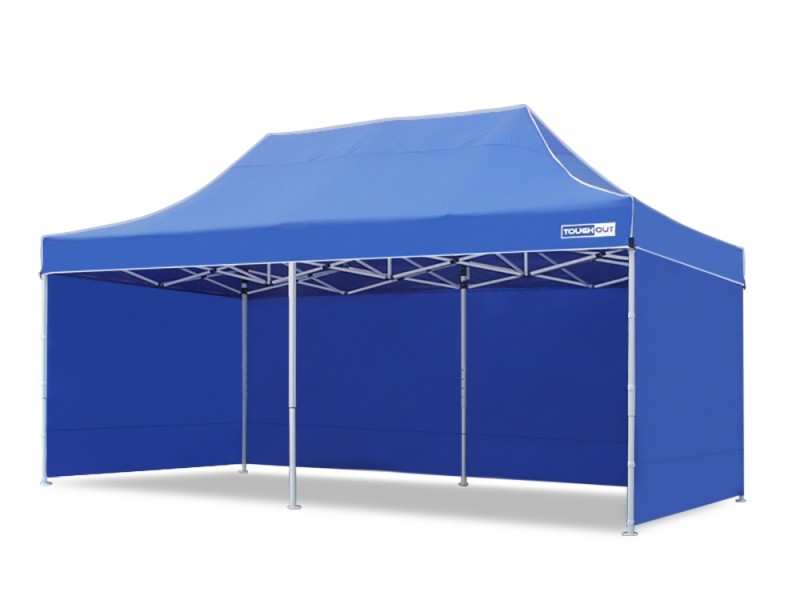 ToughOut provides ranges of Pop Up Gazebos with satisfying quality -introducing our thickened pop up gazebo –THUNDERSTORM
Gazebo frame now upgraded to 0.6mm thick, 40mm diameter large tube with large foot base for extra sturdiness. 0.5mm oval-shaped crossbars with no sharp edges, connects to 0.6mm extra thick straight legs that are height adjustable to 4 different levels. 600D extra-dense gazebo canopy now comes with improved layer of PVC coating allowing higher level of water & UV resistance. Thicker & heavier shelter gazebo is what you need for all kinds of outdoor activities & advertising commercial events such as night markets
8. ELECTRONIC KEYBOARD 61 KEY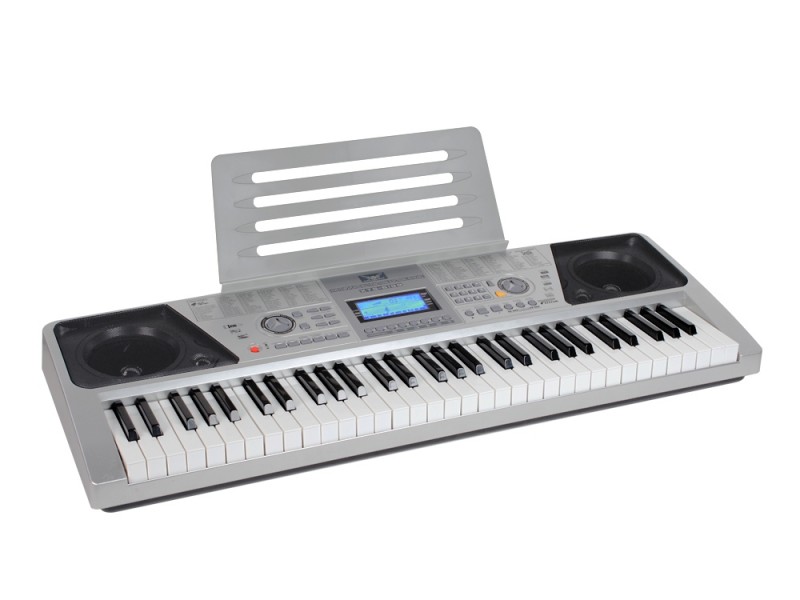 You are looking at this Professional 61 Key Electronic Keyboard, loaded with features and stunning sound to satisfy from beginners to professionals. This Keyboard offers ambitious beginners a multitude of options for really delving into the world of music. This fantastic 61 Key Electronic Keyboard has everything from demonstration songs and record functions and different rhythms you can start learning and playing your favourite songs. This keyboard can alter the sound to be a violin, flute, guitar and much more. Beats such as disco, tango and rock n roll all add to this fantastic keyboard. This well built unit is the utmost value for money when it comes to 61 keys keyboard. You simply can't find something with so many features for this price.
9. MANUAL HAND PRESS JUICER SQUEEZER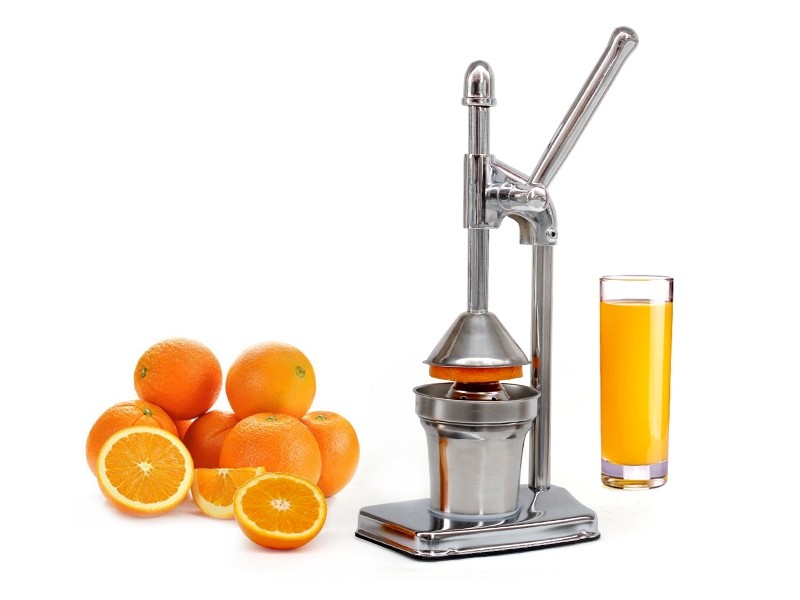 It is time to make a real fruit juice for yourself or your family now. This stainless steel manual hand press juicer is a useful tool in your kitchen, it will helps you easy to DIY fresh juices every day.
Not only just making orange juice, but also can extracts lemon, lime and grapefruit juice quickly and efficiently. Using traditional hand press juicer will allows you simply press fruit and vegetables without heat or friction to produce the healthiest. Stainless design, so easy clean strainer and cup with tap water after each use. Also this stainless steel manual hand press juicer is suitable for the commercial heavy duty.
There are many more items going on sale and it's something you definitely not want to miss out on. Be quick! Stocks are extremely limited. Shop on Treasurebox now!