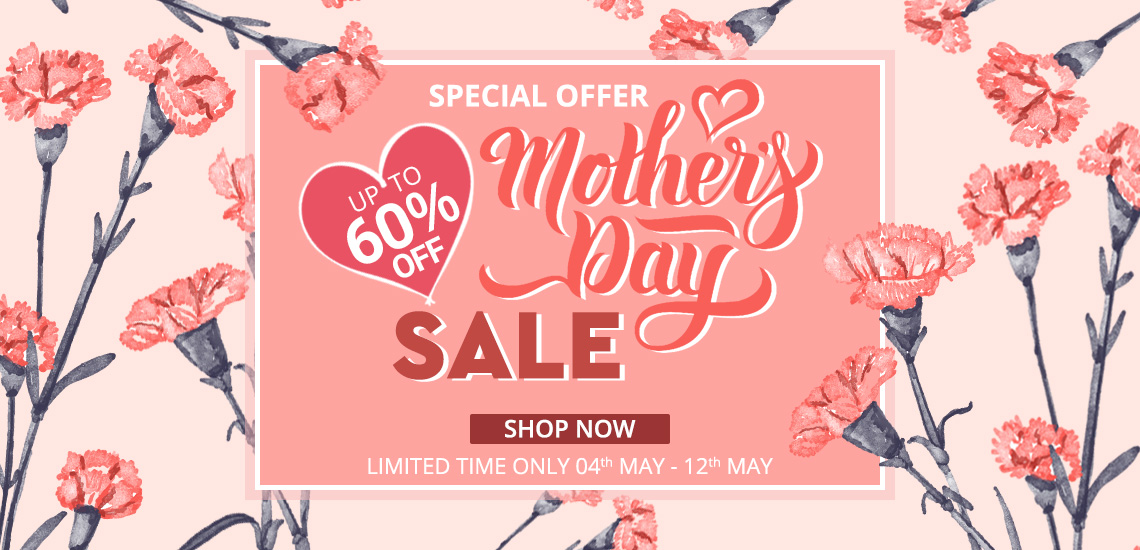 Mother's Day is getting closer by the minute but it seems like this one is going to be a little different than the others. In these unusual times, all you have to do is adapt to the COVID-19 situation. It is the best time to send your mother a wonderful gift to celebrate and spoil your mum! If you're having trouble trying to figure out what to get your mom, here are some items that you can make sure that she feels loved this Mother's Day. Besides, you'll be able to get UP TO 60% OFF of many beautiful items at Treasurebox.
1. LAVENDER Dressing Table Set 2PCS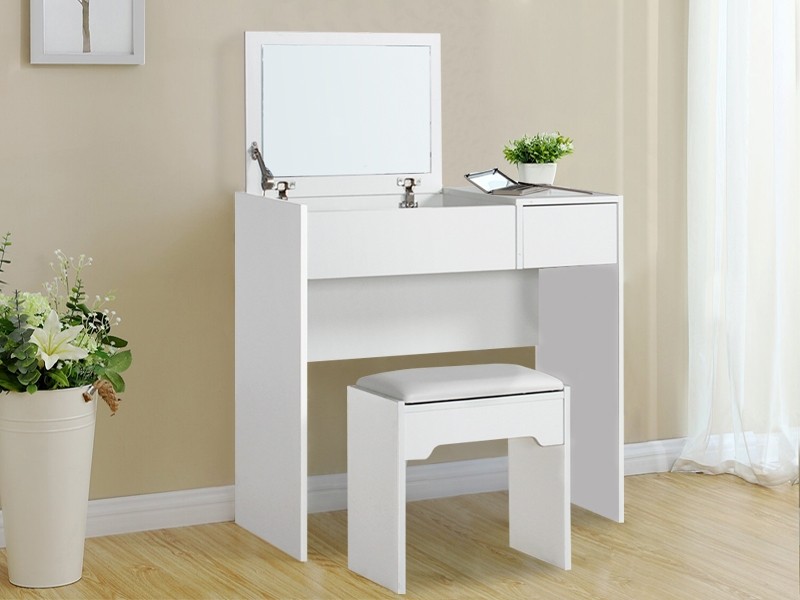 Made of high quality particle board, this dressing table is sturdy and durable and will last the test of time. It features a hinged lift top with a hidden mirror and provides a hidden storage compartment to keep your makeup, perfumes, and hair tools. It also includes a small storage drawer on metal glides for safe storage of your jewellery and other precious items. The dressing table comes with a cushioned bench which will provide a comfortable seat when you do your make up. You can even use the table as a laptop desk or a writing desk when the top is closed. Sounds great, right?
Bring this LAVENDER Dressing Table home to set up your simple and modern dressing space in your bedroom.
2. ZANE Wooden Bedside Table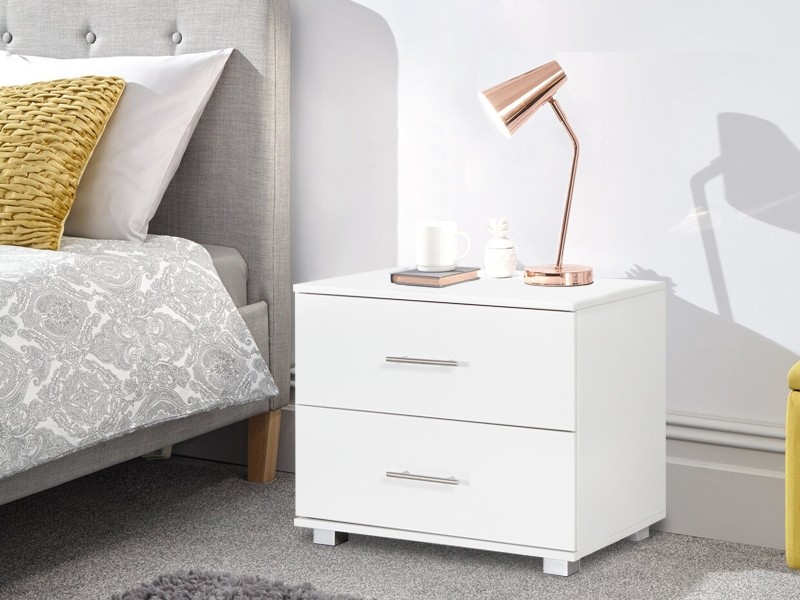 Zane Bedside Table is a great addition to any bedroom. It is not only aesthetically pleasing but can also keep all your nighttime necessities safe and organized without making any kind of clutter.
This Wooden Bedside Table is both stylish and practical with its 2 drawers providing extra storage space in the bedroom. The 2 Drawers and the tabletop offer enough space for your daily supplies. With this bedside table in your bedroom, you can keep your essential stuff within an arm's reach and can grab everything easily when you are lying on your bed. The compact design makes it a perfect choice to go with most low-profile beds.
3. AUGUSTA PU Bed Base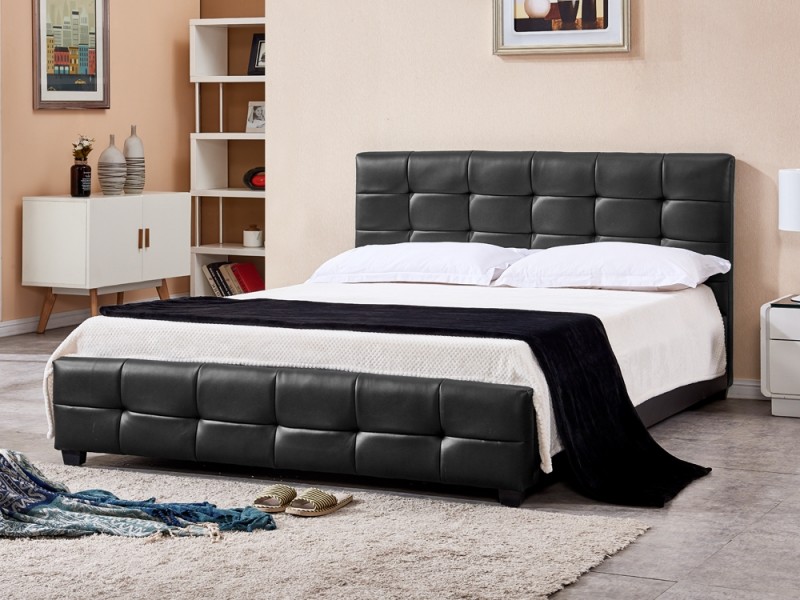 AUGUSTA PU Slat Bed by BetaLife is a wonderful option if you are looking for PU Beds with elegant design. Don't get scared by the term faux leather as it's more economical, much tougher and a lot easier to maintain! This AUGUSTA Bed features the panel-like waffle-looking fun-styled headboard and footboard; they are both comfortably padded with high-density foam and are upholstered using beautiful PU faux leather. The bed is designed with four short wooden legs to make it the best option for those of you who just don't have enough energy to, literally, climb up the bed every night. The flexible wooden slat base provides a great foundation for your mattress too. The best thing is that it also comes as a complete set that saves you the hassle of finding a matching headboard!
4. BetaLife Deluxe 5 Zones Pocket Spring Mattress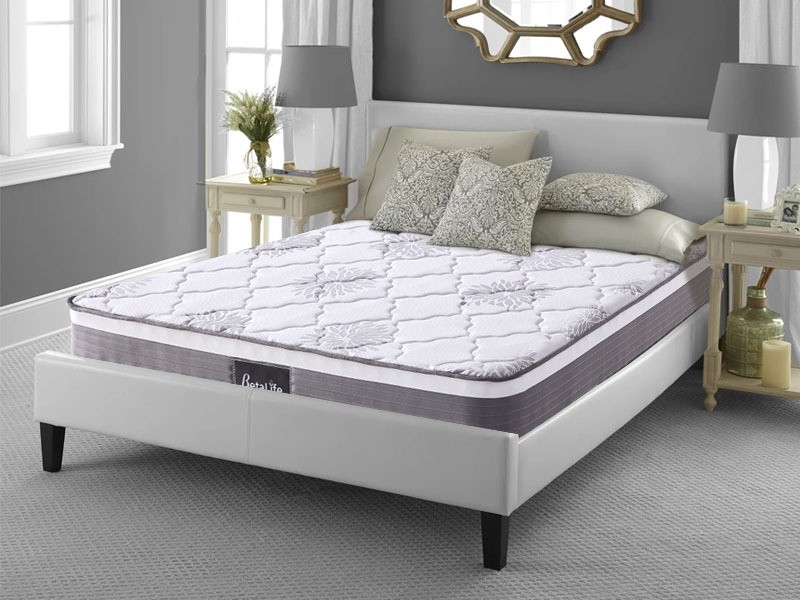 BetaLife Deluxe 5 Zones Pocket Spring Mattress is designed with individual pocket springs for maximum support to give you the universal comfort by relieving pressure points along your neck, shoulders, back and hips. It's meant to provide you an undisturbed sleep all night long.
This Pocket Spring Mattress uses 5 zones individual pocket springs mechanism to provide localized bounce in different zones along the mattress. Its luxury breathable air mesh fabric is quilted with an anti-bacterial fabric and foam on top to offer protection against dust mites and allergies. It also incorporates reinforced edge covering to provide extra support on the sides of the mattress. This mattress from BetaLife gives you an extra layer of comfort and provides a luxury feel that customers always love.
5. TORRENS High Gloss Buffet Table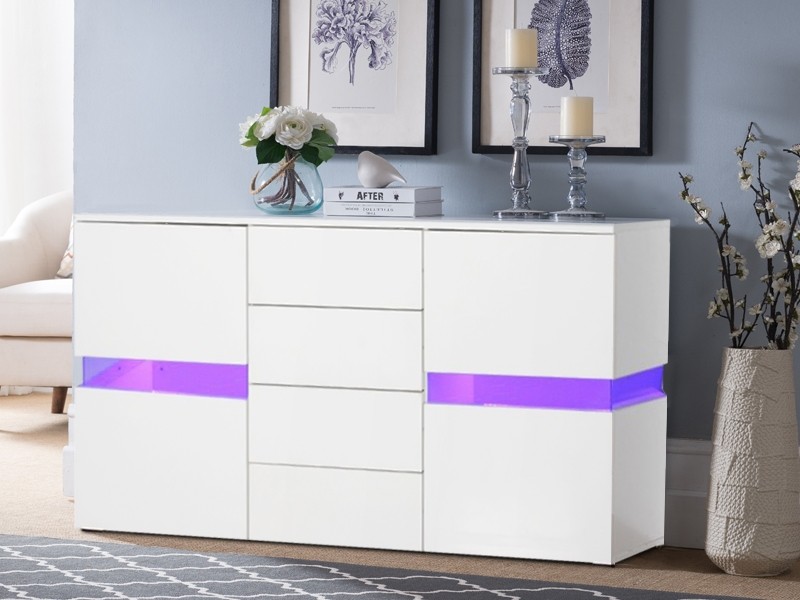 This Buffet Table features 2 independent cabinets and 4 drawers perfect for storage plates, cutlery and napery and keep your rooms tidy; the drawers and cabinets have push-to-open mechanisms to maintain a clean look and sleek appearance; come with front UV high gloss finish which will help reduce surface scratches and wear and make it highly fashionable to look stunning in dining room; made of high quality particle board with acrylic glass which is sturdy and durable and can last for a long time; equipped with LED lights which will make room feel more relaxed and romantic with the lights on at night; while the flat table top offers an ample space to display the serve ware for family meals or dinner parties. Having delicate and practical sideboard allows you to entertain your guests better!
6. DOTHAN 1.6M LED Entertainment Unit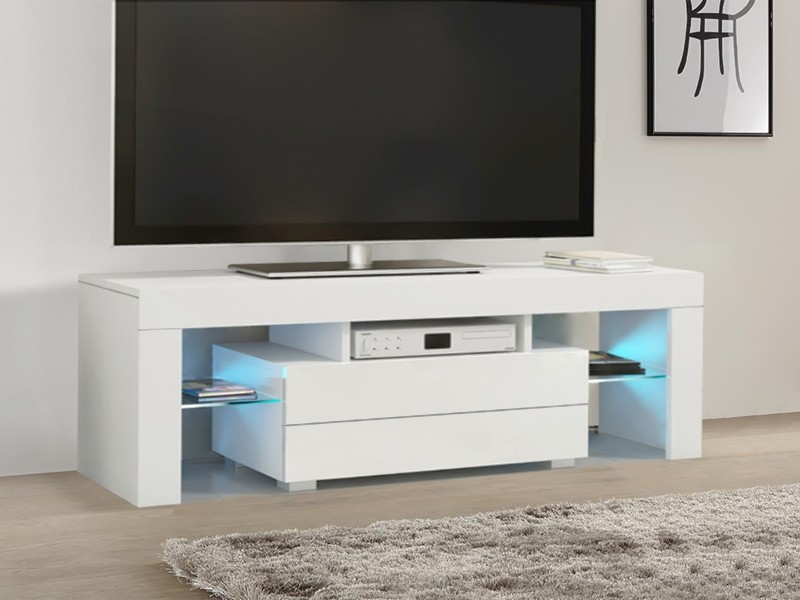 If you are looking for a modern and elegant Entertainment Unit then this one is absolutely perfect for you! Fusing fashion with function, this DOTHAN High Gloss Entertainment Unit is the ultimate focal point for your living room look.
This Entertainment Unit features flat top for all kind of TV or media storage and other decorations such as vases and photos, also comes with 2 independent drawers give ample room to stow your favourite DVDs and other media accessories, while the open shelves are designed to hold media consoles and all your home essentials; equipped with LED lights which will make your room more fashionable, modern and background wall brighter; made of high quality particle board with a smooth melamine finish for easy maintenance and cleaning which is durable and sturdy, while the front UV high gloss finish and tempered glass gives the entertainment unit a modern look to anchor to your space.
7. MUNICH 3-Seater Sofa Bed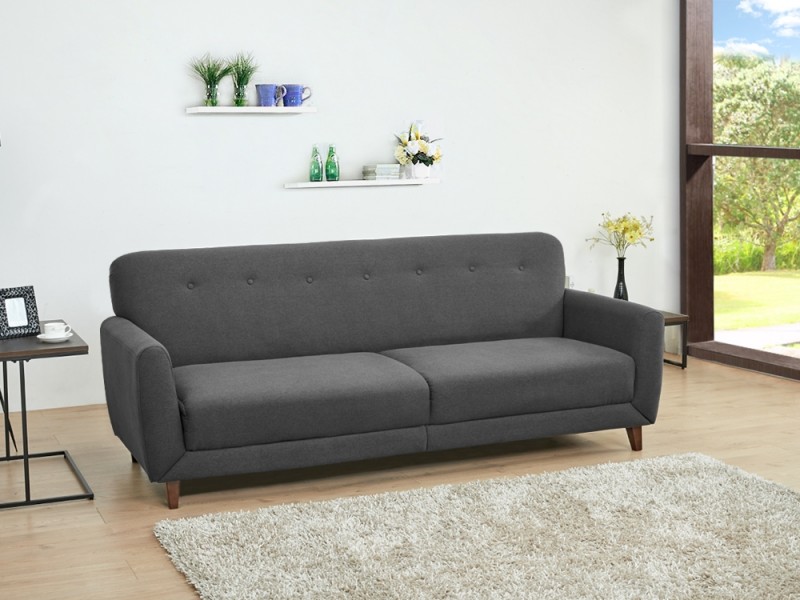 BetaLife is the expert when it comes to transforming your living room into guest lounge within seconds. All you need is this MUNICH 3 Seater Sofa Bed. It's a convertible sofa couch that features contemporary design overall and uses quite a few straight lines on the arms, base edges and wooden straight legs. With its modern and sleek look, this BetaLife sofa bed will complement most rooms and will fit in your décor rather seamlessly. It boasts of a comfortably padded deep seat with high-density foam that is structured with pine wood frame and upholstered with polyester fabric. The eye-catching colour of the upholstery will add a unique touch of style to your living room. It can be adjusted into 3 different positions as per your preference i.e. sofa, lounger and futon bed. With easy set up in seconds, it's definitely a must-have!
8. BALI Outdoor Folding Sun Lounger Set 3PCS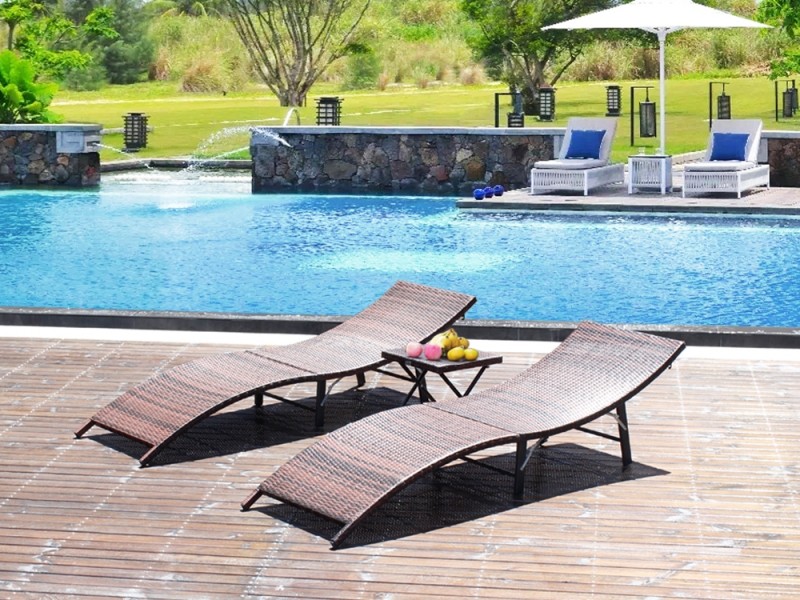 This Outdoor Folding Sun Loungers is perfect for you to enjoy sunshine in your yard, garden or deck. It is made of quality water resistant material and perfectly suitable for New Zealand summer time! The modern design with thick seat cushions aren't just comfortable but also super easy to clean. This Rattan Outdoor Furniture Sun Loungers allow you and your guest to enjoy the moment laying down or sit up for a chat. Life can be better with a little extra relaxation time, check out TreasureBox for more outdoor furniture options with affordable prices, including outdoor Sun Lounger Sofa Table Chair!
There are many more items going on sale and it's something you definitely not want to miss out on. So, don't waste another minute and go check the rest of the sale items at Treasurebox now! Nothing can stop you from celebrating Mother's Day and spoil your mom.