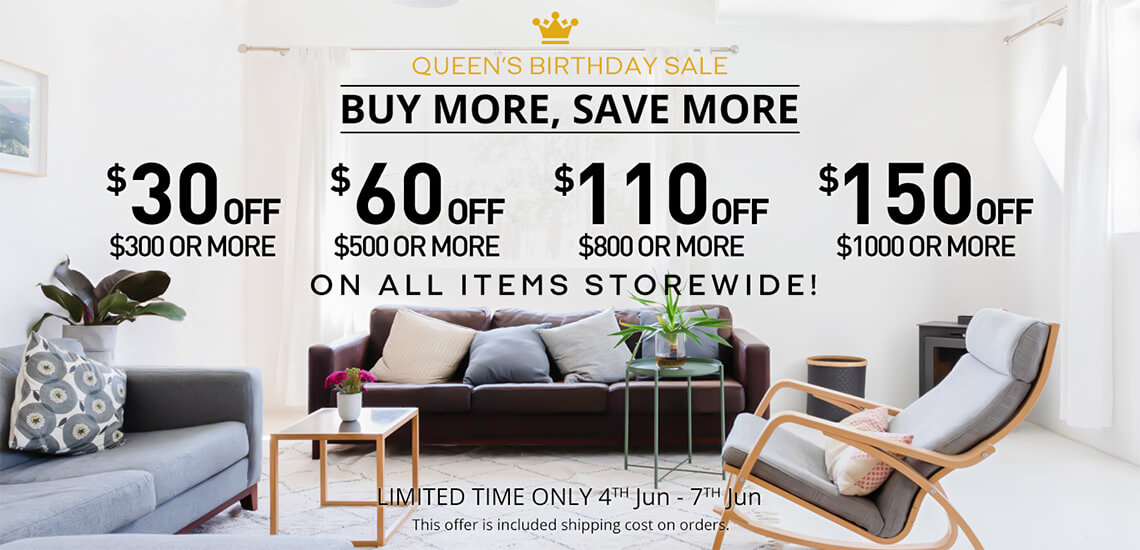 There is nothing better than returning to a comfortable and warm home in winter. Here is the Queen's Birthday Sale, you will find everything you need to make your home warm, cozy and welcoming with our acclaimed products.
KADEN BUFFET TABLE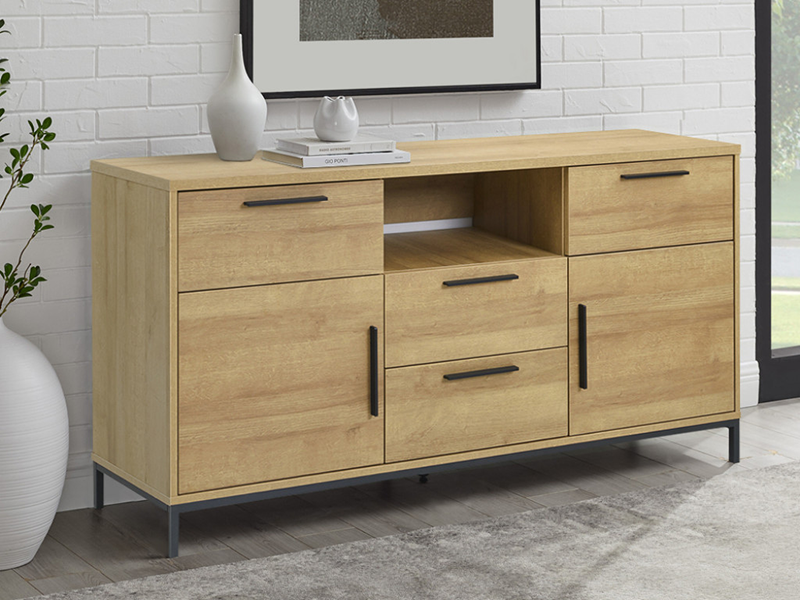 This contemporary KADEN buffet table is one of our KADEN range products that feature metal detailing and is sure to look fantastic in any trendy setting. This buffet table made of high quality wood which provides a strong foundation for years of service; come with 2 cabinets and 4 drawers for storage plates, cutlery and napery and keep your rooms tidy; the flat table top offers an ample space to display the serve ware for family meals or dinner parties; while the open shelf under the table top is perfect for displaying your decorative items and the black handles make it a pleasure to use.
BRAM WARDROBE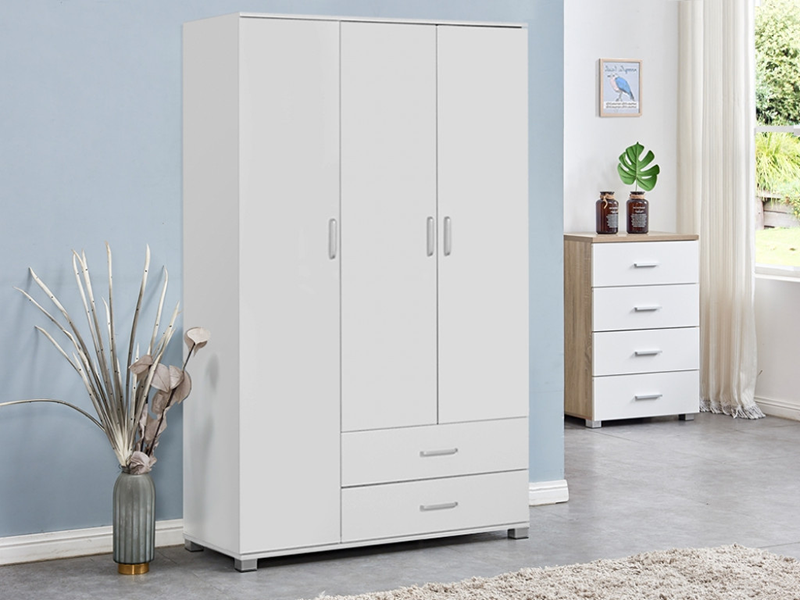 This BRAM Wardrobe is one of our BRAM products with clean lines and generous proportions which will be remarkably stylish and practical. This wardrobe features two doors that open to reveal a closet with an included hanging rod, perfect for stashing pieces you don't want wrinkled, while the third door come with 4-shelves for your foldable clothes, T-shirts and pants. Plus, two drawers beneath offer even more room. It is also built sturdy with 15mm particle board and boasts of a fine melamine construction for smooth finish.
WAIPOUA QUEEN BED FRAME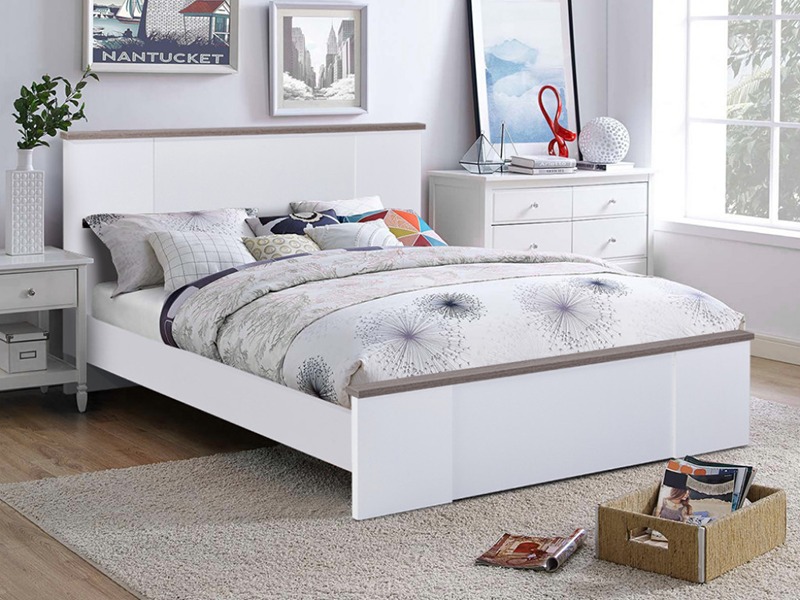 This WAIPOUA Bed Frame is one of our WAIPOUA range products with the welcoming simplicity of modern design that will create a haven in the bedroom. This bed frame is made of sturdy wood which provides sturdy construction and substantial support to the whole construction; the platform base works excellently in supporting weight and provides a great foundation for your mattress to help you get a solid night's sleep; come with thin headboard with clean lines that will save more space of your room. This minimalistic platform bed will add a touch of sophistication to your bedroom.
MINNESOTA 5 SEATER SOFA BED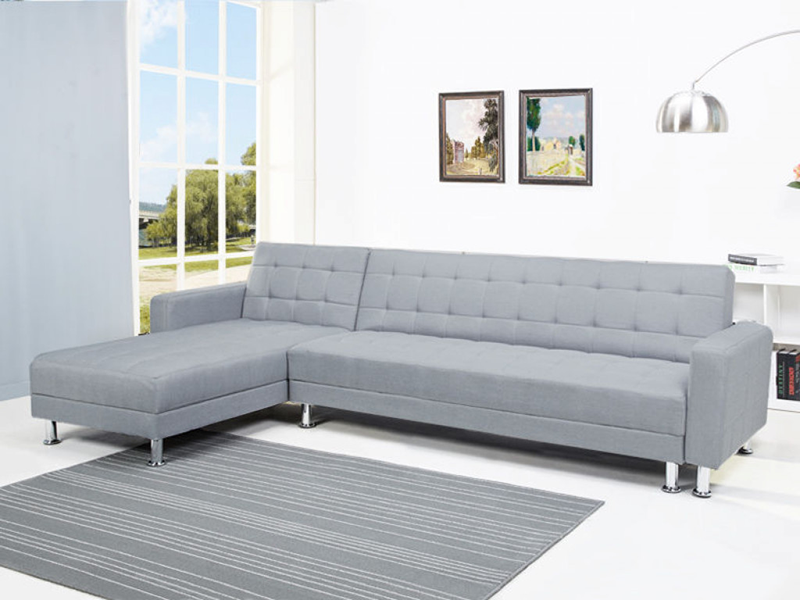 MINNESOTA Sofa Bed Futon with Chaise by BetaLife makes an ideal choice to save that extra bit of space no matter where you place it. It will accommodate any unexpected guests by giving you ample seating in your living room. Made with polyester fabric, pine wood frame, chrome finished legs, and 50D high-density foam, it is both sturdy and elegant to look at. The extra thick seat cushioning also allows for extra comfort. It is quite a versatile sofa bed that you could arrange into different configurations depending on your individual preferences. Use it as a sofa with or without a chaise lounge, place the chaise part on left or right, or just simply fold it down to have an instant bed for sleepovers.
HEKLA BEDROOM FURNITURE PACKAGE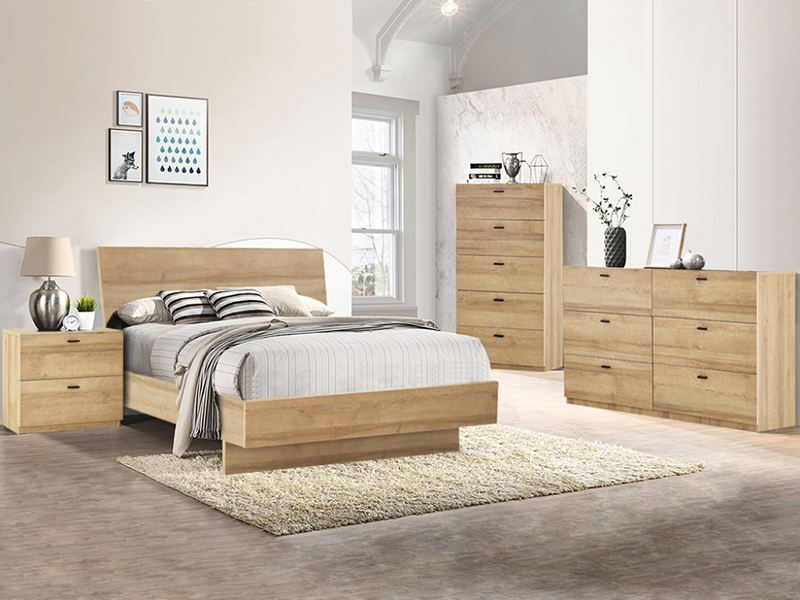 Our HEKLA Bedroom Furniture Package is a flawless addition to any bedroom. Featuring natural variations in wood tone and grain, the HEKLA bedroom furniture package brings contemporary look design to your bedroom. This is the perfect package if you need further storage in any room of the house. Made with high-quality wood, this HEKLA Bedroom Furniture Package is sturdy and durable for years of service and will make a statement in your bedroom while acting as a perfect storage solution. Each piece is distinctive all on its own while has a cohesive construction and look overall. This HEKLA package would be perfect for a wide range of décor styles and will bring more modern charms to your bedroom.
With our high-quality and chic furniture, you can create a cozy home to improve your happiness and stay in better spirits. It will be the best time to get a great deal on TreasureBox!