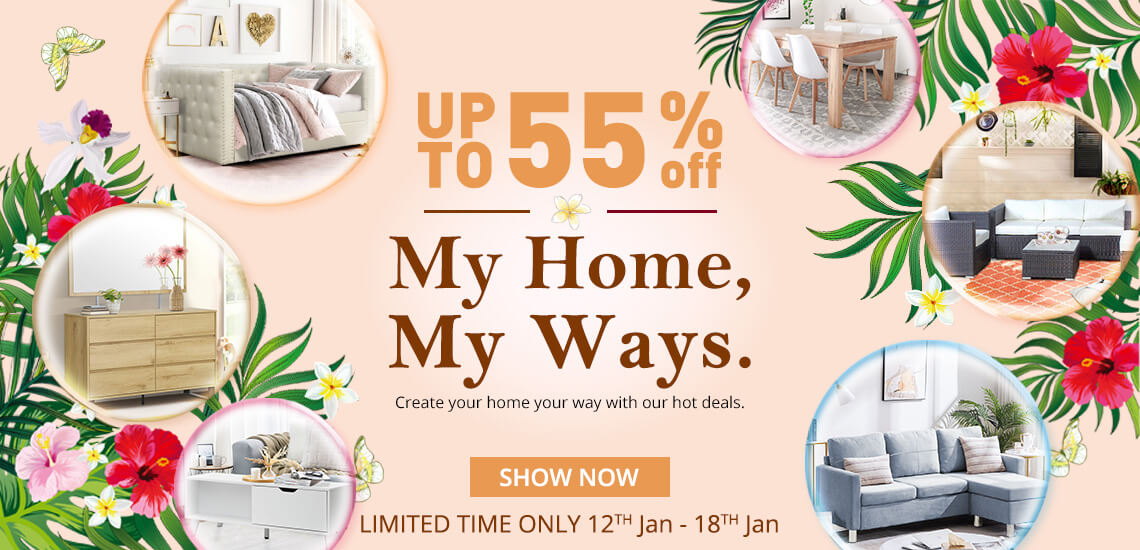 We all would like to fill cosiness in our home as home is an essential space we gravitate to. We are sharing our hot deals for you to make your home exudes warm and cozy. Land on our My Home My Ways Sale and create your home a living paradise.
HEKLA 5 DRAWERS TALLBOY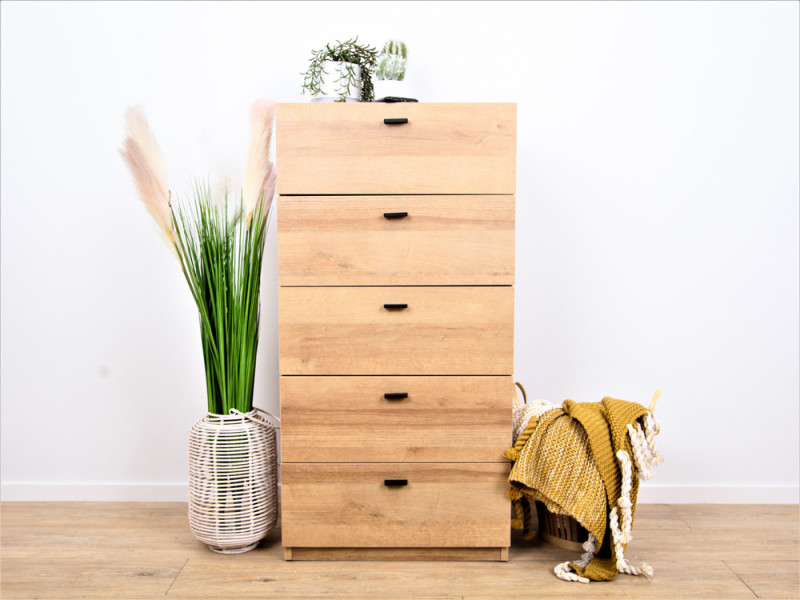 This HEKLA 5 Drawers Tallboy is one of our HEKLA range products with a contemporary look that makes it a flawless addition to any bedroom. It will solve all your bedroom storage problems too as you can put different types of items in its spacious sliding drawers with black handles and keep them hidden in plain sight. Made with quality wood, this tallboy is sturdy and durable for years of service; while the wooden legs complete the timeless look of this tallboy. With the entire HEKLA range, you can complete the contemporary look to your bedroom décor. This range would be perfect for a wide range of décor styles and this tallboy will bring more modern charms to your living space.
SHIEL SIDEBOARD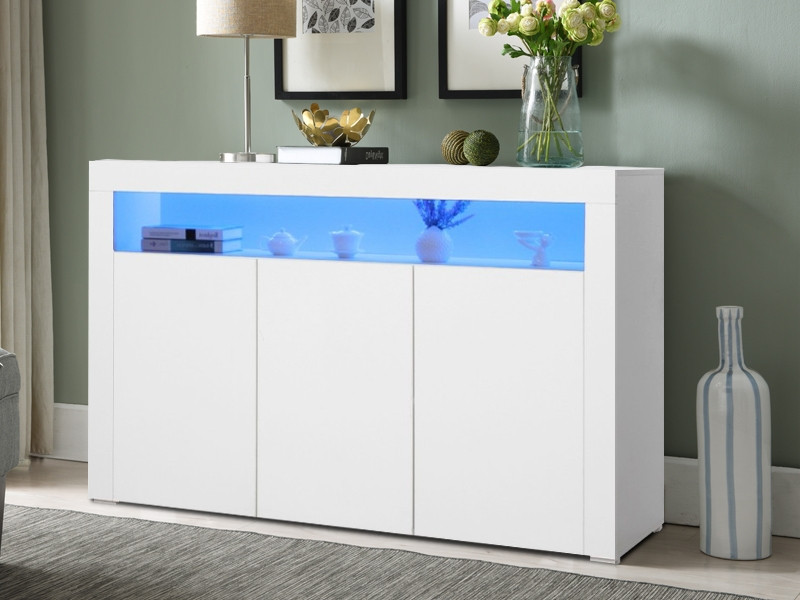 This SHIEL buffet table features 3 large independent cabinets, offers a perfect way to organise all the dishware, crockery, cutlery and napery and keep them arranged neatly, while the open shelf under the table top is perfect for displaying your decorative items; the flat table top provides an ample space to display the serve ware for family meals or dinner parties; made of high quality particle board with UV high gloss finish for front doors which is sturdy and durable to your living room, dining room, kitchen and can last for a long time; equipped with LED lights which will make room feel more relaxed and romantic with the lights on at night. This sideboard is the perfect addition to your home and allows you to entertain your guests better!
REECE COMPUTER DESK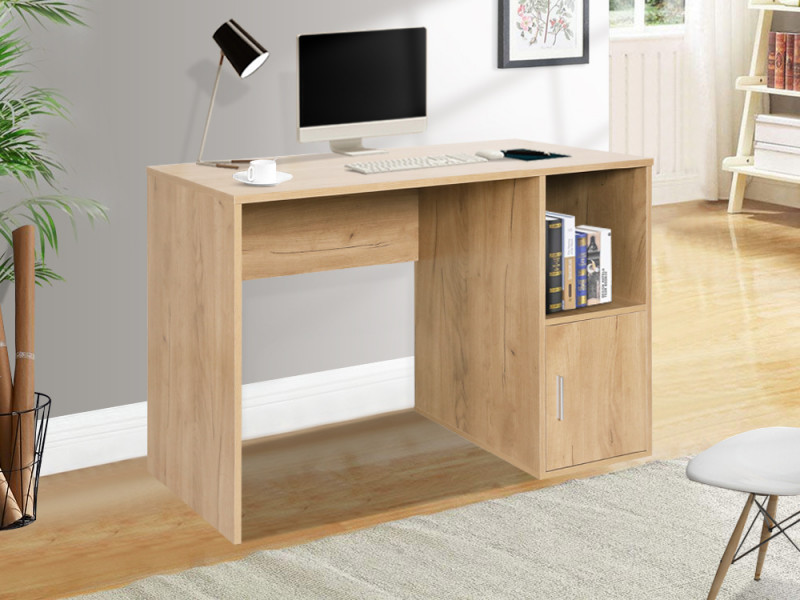 Constructed with thick particle board, this REECE computer desk is very strong, sturdy and stable. The compact design of this computer desk offers enough storage space to well-organised your workspace; features the side cabinet for you to store folders and documents and the open shelf is perfect for storing books and magazines; while the table top provides space for all your study materials and books. This small computer desk is perfect for all your storage needs. This computer desk with clean lines and stylish design will match any home decor perfectly. Add a simple and modern style to your home office now!
BRAM WARDROBE WITH MIRROR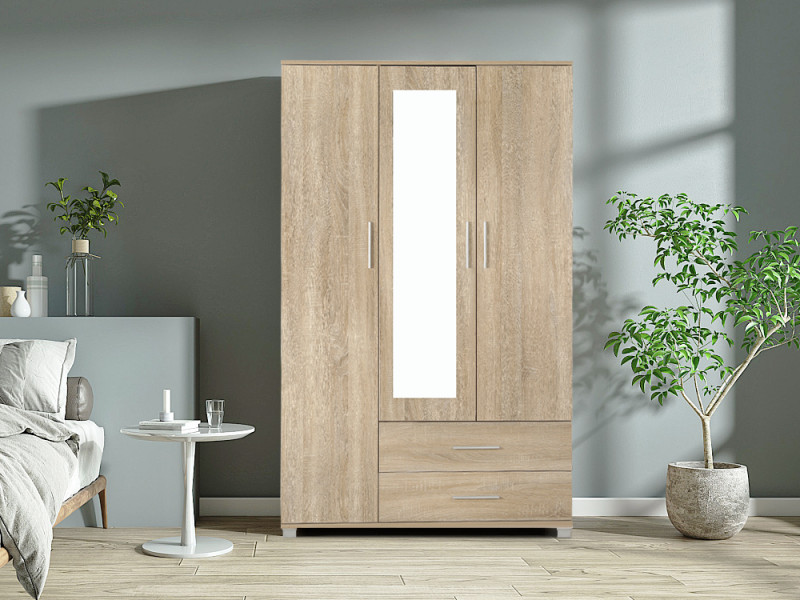 This BRAM Wardrobe is one of our BRAM range products with clean lines and generous proportions which will be remarkably stylish and practical. This wardrobe features two doors that open to reveal a closet with an included hanging rod, perfect for stashing pieces you don't want wrinkled, while the third door come with 4-shelves for your foldable clothes, T-shirts and pants. Plus, two drawers beneath offer even more room. It is also built sturdy with 15mm particle board and boasts of a fine melamine construction for smooth finish; while the centre mirror on the door that adds the appearance of the room and let you check your look.
ARCHIE COMPUTER DESK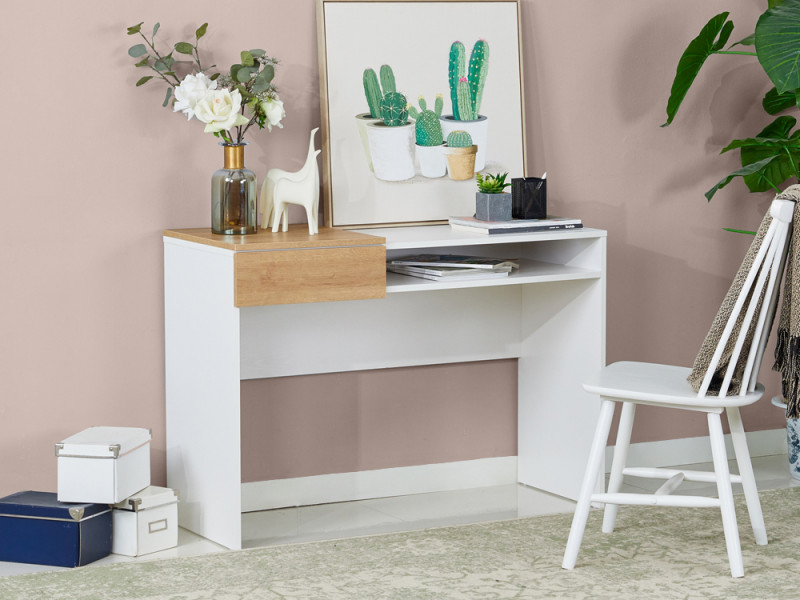 This ARCHIE computer desk with a simple and modern design that will transform your bedroom into heaven. Crafted from quality wood, this computer desk is sturdy and durable for years of service that allows you to place printer and laptop; features a large tabletop to place your study materials and books. A characteristic wood coloured drawer is an element that attracts attention; with adjoining open storage allowing extra storage space for all your office needs. Its neutral hues blend easily with your home decor. Work smarter and more efficiently with our ARCHIE Computer Desk.
FROHNA HOME OFFICE PACKAGE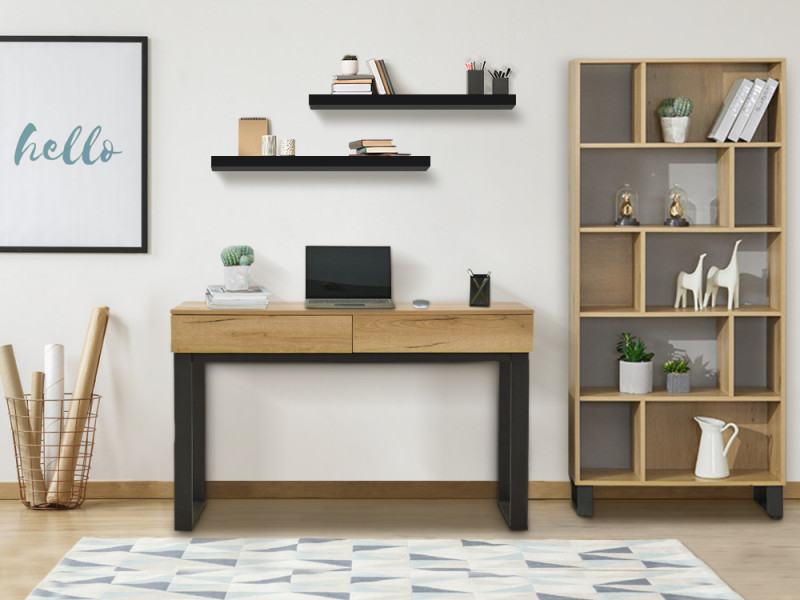 Our FROHNA Home Office Package with a simple and modern style look makes great décor for home. Featuring natural tones with a crisp black frame, the FROHNA home office package provides an elegant chic design to your room and brings a contemporary style of your home. We create this home office package to add an office space to your home at an affordable price! Made with high-quality wood, this FROHNA Home Office Package is sturdy and durable for years of service and will add a classic rustic feel to your bedroom. Each piece takes on a clean-lines for contemporary appeal and is distinctive all on its own while has a cohesive construction and look overall.
A perfect layout of house will help to boost happiness and banish stress. Bring home décor treasure on TreasureBox as Beauty and cozy are indispensable in your home.