Autumn is a time that express relaxed sophistication, bask in your cozy home and relish the conversion from torrid summer season. The changeover in seasons could be associated with our home decor, and make you and your family to enjoy this golden season more easily. Now the Spice Up Your Home This Autumn Sale is on, come and choose the top rated items to enjoy the softness.
KAWEKA BED FRAME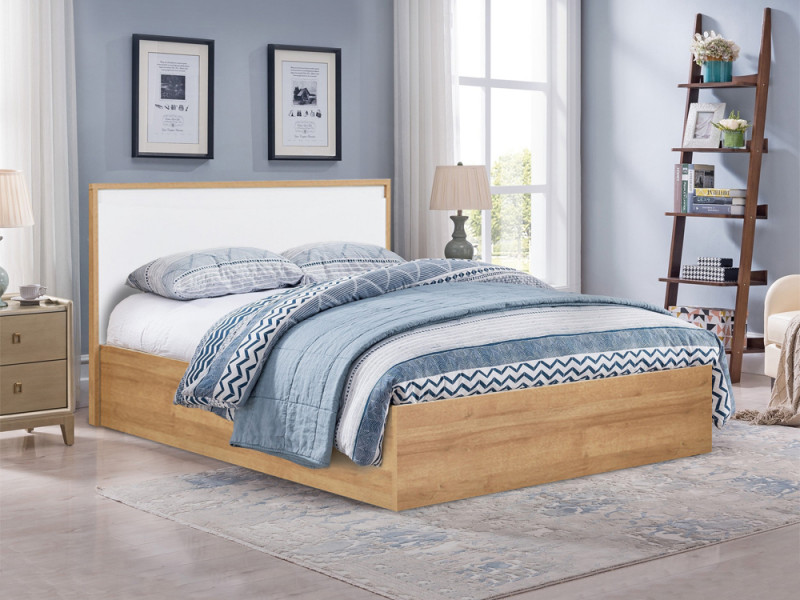 This KAWEKA Bed Frame is one of our KAWEKA range products with a chic and cool style that adds a warm element to your bedroom. This bed frame is made of sturdy wood which provides a strong foundation and substantial support to the whole construction; the platform base works excellently in supporting weight and provides a great foundation for your mattress to help you get a solid night's sleep; come with thin headboard with clean lines that will save more space of your room. This minimalistic platform bed will add a touch of sophistication to your bedroom. With the entire KAWEKA range, you can furnish your home with the same signature style and simple design.
MORRIS CONSOLE TABLE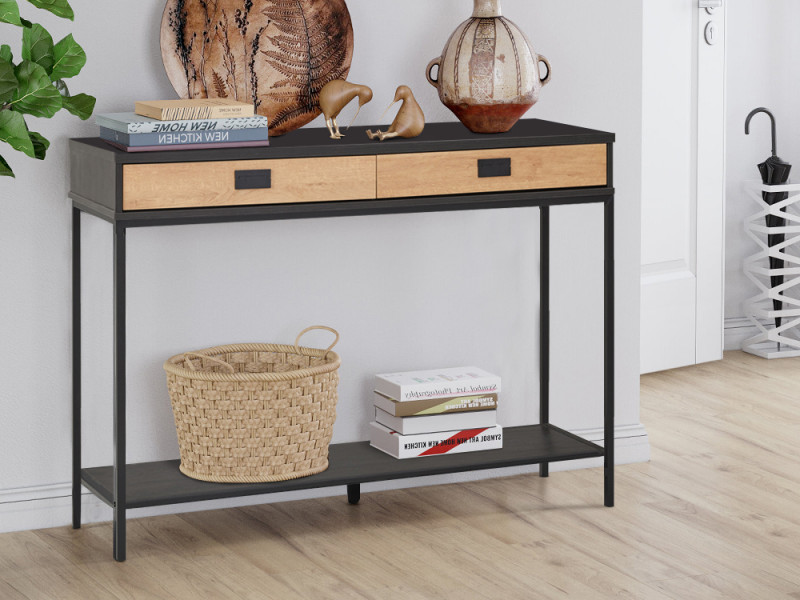 This MORRIS Console Table is one of our MORRIS range products with an elegant and chic style that will add the beauty of form and function to your home. Made of sturdy wood, this console table is sturdy and durable for long time use; while the metal legs provide unwavering support for this console table. Its 2 drawers provide ample storage for your home essentials that are always easy to find; while the thick and large table top offers enough space for your favourite decor, plants, lamps, picture frames, keys and mobile phone to add a welcoming feel to your room. The black handles add a chic and timeless feel to your home.
XOAN BEDSIDE TABLE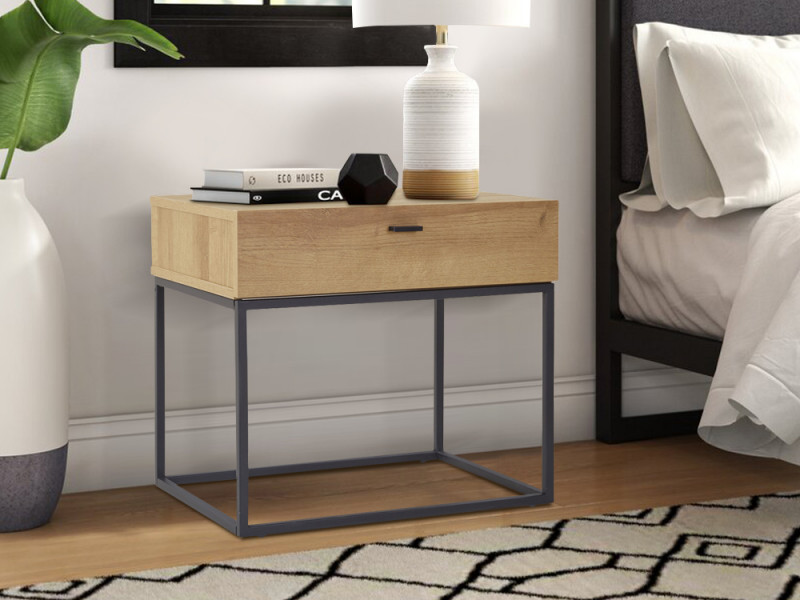 This XOAN Bedside Table is one of our XOAN range products which demonstrates delicate craftsmanship and has the perfect design to enhance your room. This bedside table is made of sturdy wood with metal frame which provides a strong foundation and substantial support to the whole construction; while the metal base gives it an industrial-inspired foundation; comes with 1 drawer with black handles provide ample space to stow away your phones, books, photo frames etc and keep everything hidden and the flat top offers great space to perch your lamps and alarm clocks. Easily create a cohesive and modern style in your space with our XOAN range.
CRANE PLANT STAND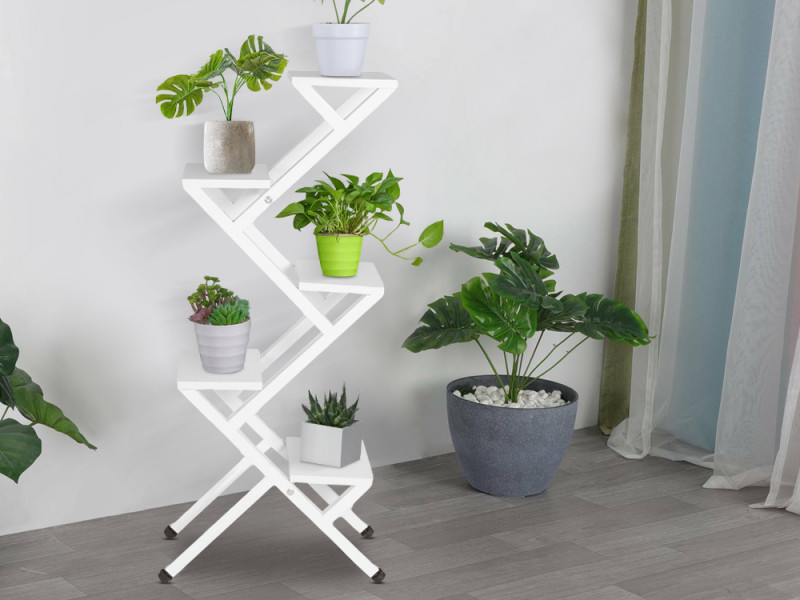 The strong construction of this CRANE 5 Tier Plant Stand made of high quality metal and wood which is sturdy and durable for long time use. It is strong enough to hold your plants and withstand winds and rain. Features large space for displaying your flowers and plants while the high and low design not only make your plant look more layered and beautiful, but also make every plant on the plant stand get enough sunlight. The unique Z-shaped design makes your living room more attractive. You can use this plant stand to display books, pictures or all kinds of items. Let this plant stand to turn your garden into a natural plant paradise and organise your plants neatly indoor and outdoor!
KAWEKA BEDROOM FURNITURE PACKAGE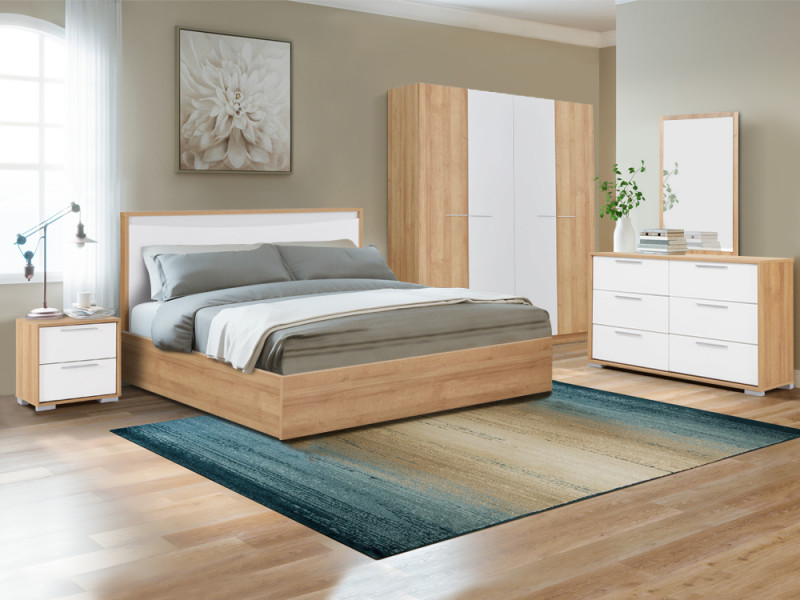 This KAWEKA Bedroom Furniture Package finished in light oak and white gloss combined with on-trend handles give an authentic look to your bedroom. The natural wood tone offers a natural element, which will create a warm ambiance for your bedroom. This bedroom furniture package is perfect package for you to store items and give everything you need to organise your clothes. Add this package at a great price to your home. This KAWEKA Bedroom Furniture Package with a simplistic design is paired with a chic design ensures that will last for many years to come. Made of sturdy wood, this KAWEKA package provides a sturdy construction that can last for years. Easily decorate your bedroom with our beautiful KAWEKA package with a chic and cool style!
For a fresh take on Autumn furniture, let our best-selected items be your great home decor inspiration. Land on Treasurebox and explore your favourite home decor items now.