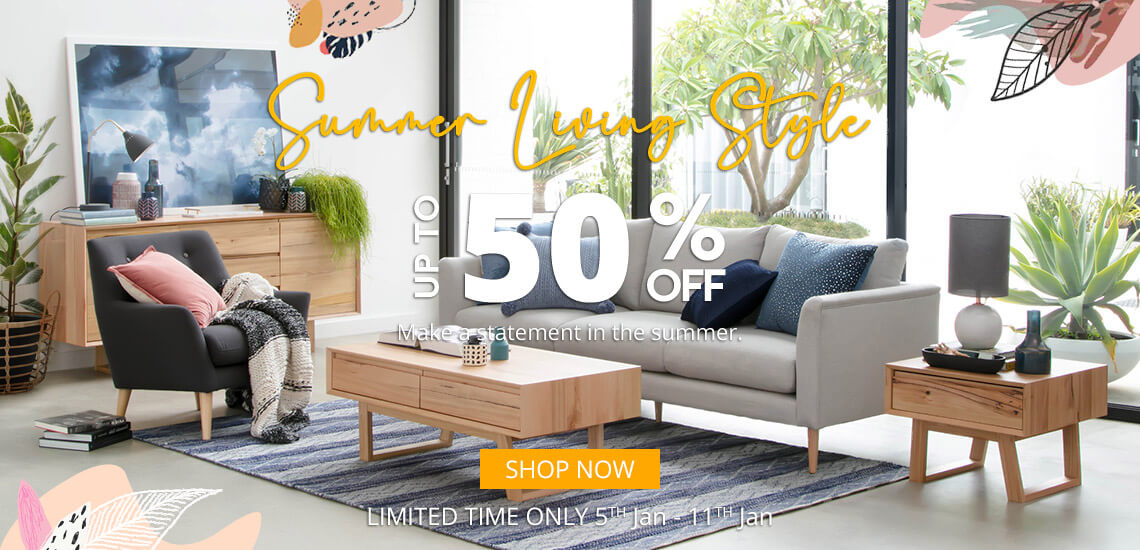 Summer breeze blowing, makes everyone's feel pleasantly cool. Set up your house for satisfaction with our Summer Living Style, and enjoy the most fantastic summer time with your beloved.
MAKALU QUEEN BED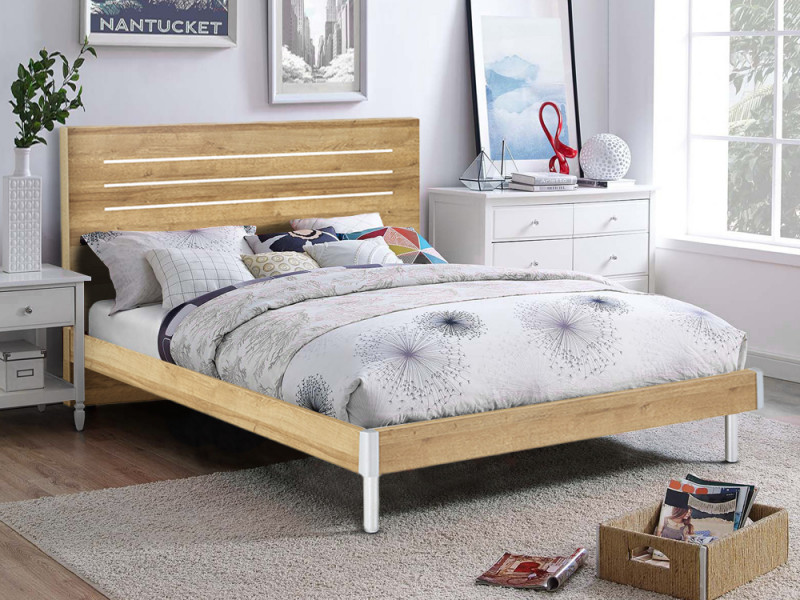 This MAKALU Queen Bed Frame is one of our MAKALU range products with simple and modern design along with a timeless look will transform your bedroom into a heaven. Crafted from quality wood, this bed frame is sturdy and durable for years of service; the platform base works excellently in supporting weight and provides a great foundation for your mattress to help you get a solid night's sleep; the metal legs complete the timeless look of this bed frame; the thin headboard with clean lines bring a tranquil feel to your bedroom and will save more space of your room; while the large room underneath the bed frame is spacious enough to stow away your plenty of boxes filled with beddings or other accessories.
MAKALU DRESSING TABLE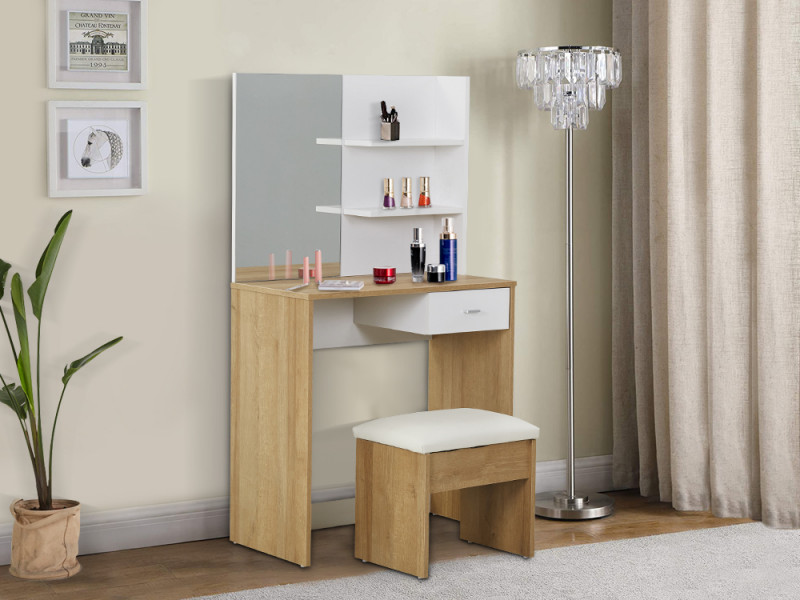 This MAKALU Dressing Table Set is one of our MAKALU range products with simple and modern design along with a timeless look will transform your bedroom into a heaven. The dressing mirror gives you a great makeup experience; come with 1 drawer and 3 tier open shelves that provide ample storage space for your makeup essentials and the large tabletop for you to display and organise all kind of your cosmetics in order; it also comes with a cushioned bench that will provide a comfortable seat when you make up.
SCHERTZ COFFEE TABLE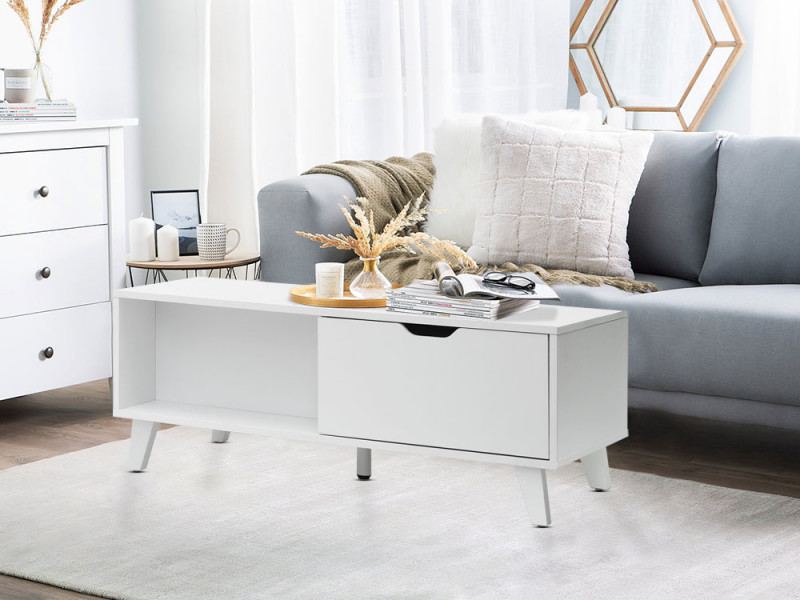 This SCHERTZ Coffee Table is one of our SCHERTZ range products with a simple and contemporary style that shows your unique taste and will brighten up your room. While the Scandi style legs add a unique stance and provide unwavering support for this coffee table; features 2 drawers to give you enough space to store household items and help in keeping the table's surface tidy; while the open bottom shelf makes rooms for arranging books, magazines and more. The compact size makes it ideal for most spaces and providing a perfect platform for everything from drinks to remotes and coasters; while the handle-free design gives it a modern vibe that is always on-trend.
TOUGHOUT THUNDERSTORM GAZEBO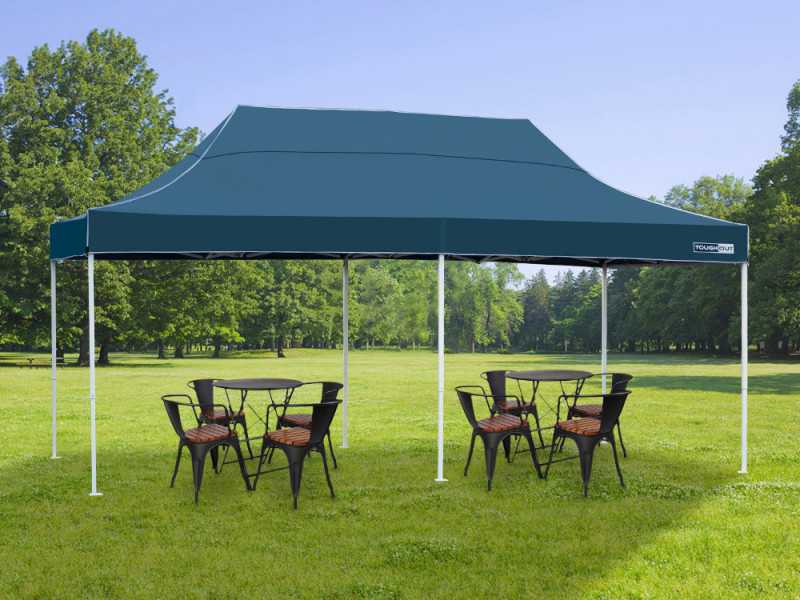 ToughOut Thunderstorm Gazebos as our the most popular and sturdy series, which features an extra sturdy frame and an unrivalled canopy with PVC-coated that offers water and UV resistance capabilities. 800D extra-dense canopy now comes with an improved layer of PVC coating allowing a higher level of water and UV resistance. You'll get plenty of protection from the sun and rain. The strong high-performance polyester canopy offers extra strength, durability and tear-resistant. Thicker, better and heavier shelter is what you need for all kinds of outdoor activities and advertising commercial events such as night markets.
PATIO CANOPY ROOF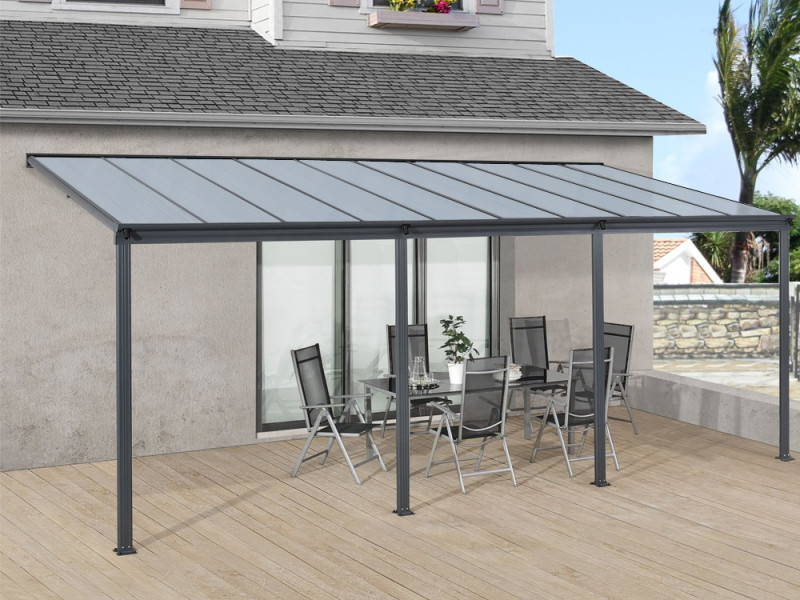 This Patio Canopy – designed to cover up a peaceful deck or balcony area and get it protected by all weather. Structured with powder-coated aluminium which it is built to last and by choosing polycarbonate panels over glass, it offers both durability and lightweight and best of all, no broken glass. It is the best option to go for if you wish to extend more practical covered spaces outdoor, UV treated polycarbonate sheets keeps the sun away while retains visibility, it also allows the kids to play outside even on a wet day, use it as carport if there is no garage, set up a barbeque on a cloudy day or hang the laundry and so much more! Don't let the weather spoil the good times, let this Patio Canopy protect it all year round!
CEBU RATTAN OUTDOOR SOFA SET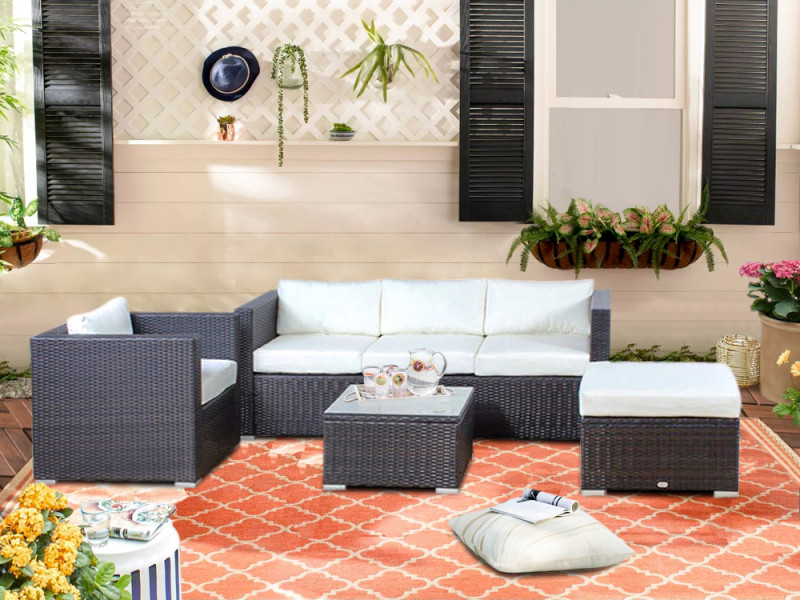 This Rattan Outdoor Furniture Sofa Lounger 4PCS Set is perfect for you to enjoy sunshine in your yard, garden or deck. It is made of quality waterproof material and perfectly suitable for New Zealand summer time! Features 5-seater with 80mm extra thick cushion which it is just perfect for a private family leisure time or to have a drink with friends around. The modular sectional design allows different arrangements to use available spaces most efficiently, and it is made out of durable rattan and table topped with 5mm thick tempered glass to ensure maximised easy maintenance.
Life can be better with a little extra relaxation time, check out TreasureBox for more summer living style furniture options with affordable prices!