5 Top Kitchen Storage Tips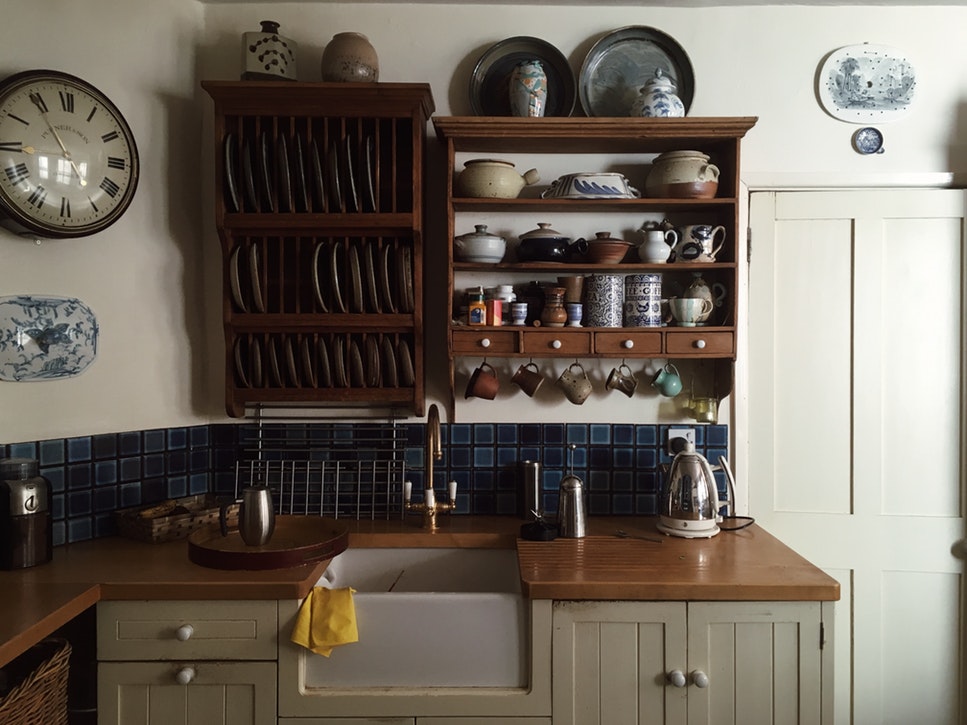 We don't always get spacious open kitchen, but we all need to cook nice homemade meals and food no matter you live in big mansion or tiny apartment. We all need the basic whiteware, cooking utensils, dining sets, herbs, spices and all sorts of kitchen accessories.
It's okay to keep them all, but it is not okay if you don't keep them tidy. You sure need to believe, if you already find yourself hard to turn around in piles of cluttered kitchen, then you just won't be able to make nice steamy food of your dream home.
First thing you need to know about kitchen storage is that it does NOT mean to hide away everything and make it look all cleared.  It is about the great balance of appearance and convenience, how things are supposed to have their own places and in certain order for them to look nice.
So lets go through few tips on kitchen storage:
1.  Get them on the wall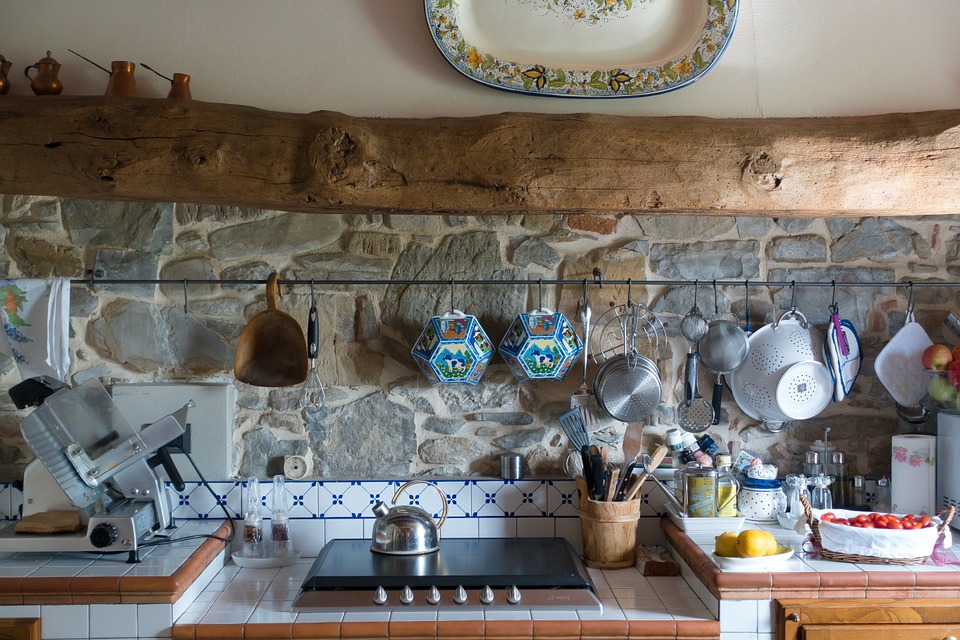 Use your kitchen wall wisely, hang up the utensils, add on floating shelf or wall mounted storage shelves. Easiest way would be installing some metal rods or racks then use as many as S-shaped hooks to hang anything that can be hooked.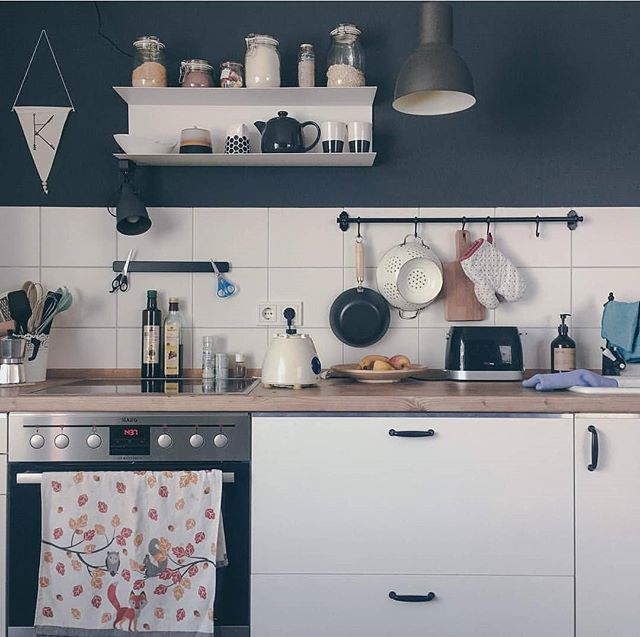 For the rest that doesn't come with handle, shelves with flat top would be best.  Store your tea sets, coffee beans, spices and maybe something green as decorations. This extra open and flat area boosts convenience where you could see and get things you need in seconds. Magnetic knife holder is another great tool to have, tiny in size that would only take up small wall space but it allows you to stick metal tools on the wall effortless.
2. Categorised and designated areas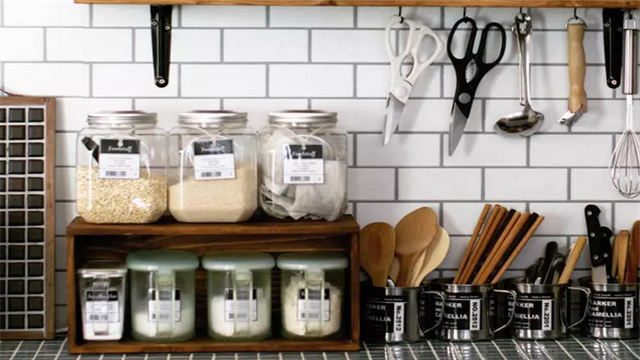 Just like you won't find a book in your fridge, your kitchen items should have their own designated place to be too. Categorise them upon their purpose? Baking accessories should be grouped together, utensils should be hanged side by side, cutleries should be stored in one single drawer, seasoning all grouped up on a spice rack stand, snacks in the cupboard …etc.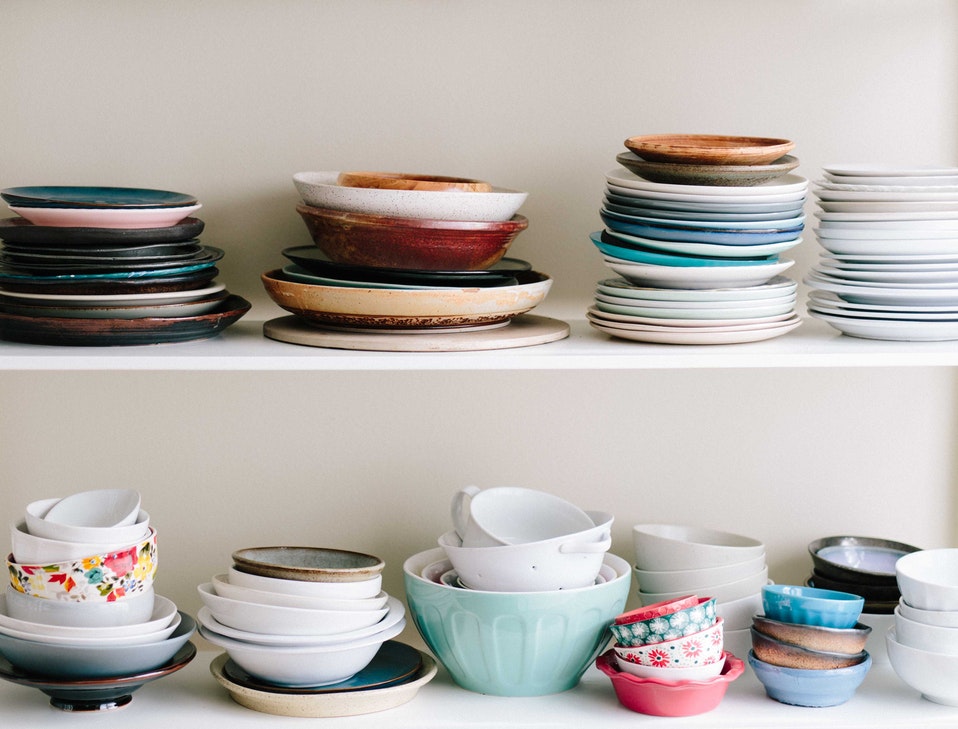 Stack things up whenever possible, plates, saucers, bowls pots and so on. Remember you want to store things vertically instead of horizontally spread out.  By grouping stuff together it also helps you to find things you need much faster, just like supermarket shelves categories.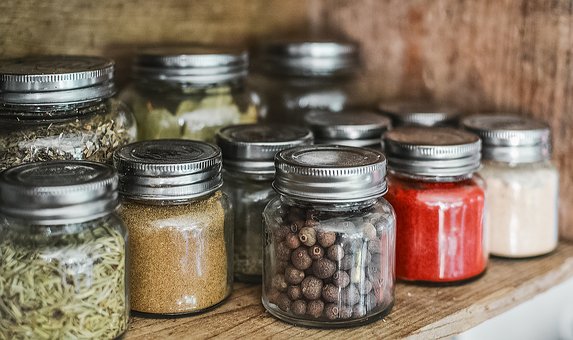 If storing spices and food ingredients in open area, using same or similar style of containers would be a great idea – it is one of the tips I found most useful for me.  It would help on general appearance by retaining consistency.  Oh! Remember to think about if the food you are storing away is light-sensitive though, as in this case you would want something non-transparent and air tight.
3. storage containers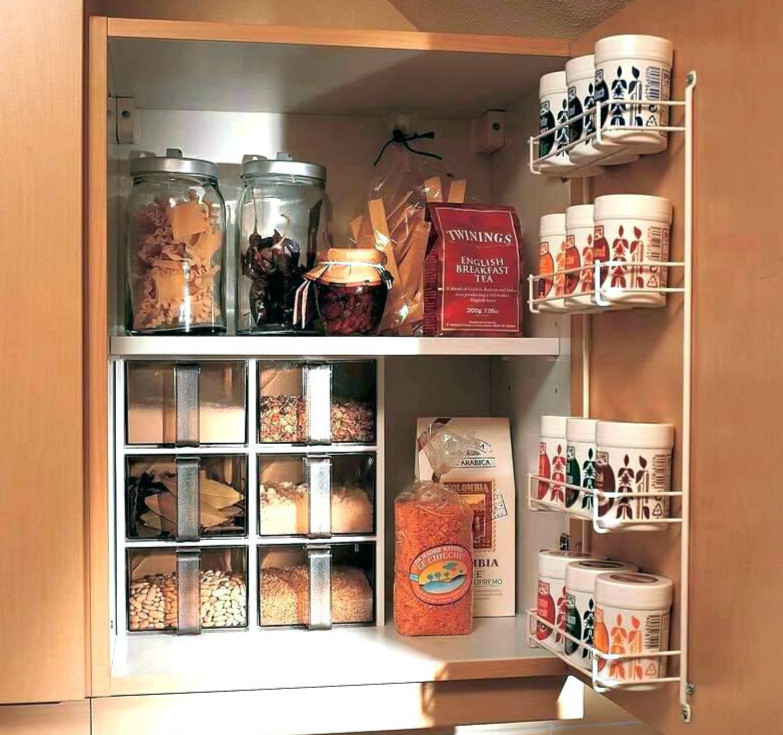 Internal storage is just as important this includes your cupboard spaces, drawers and even fridge. You don't want to open the cupboard and risk of something falls off – gets worse if you have kids at home. Make good use of assorted food containers! They are amazing and sometimes magical.
The store-away items should be categorised just as above. Food ingredients best stored away with container sets and they are most likely stackable now.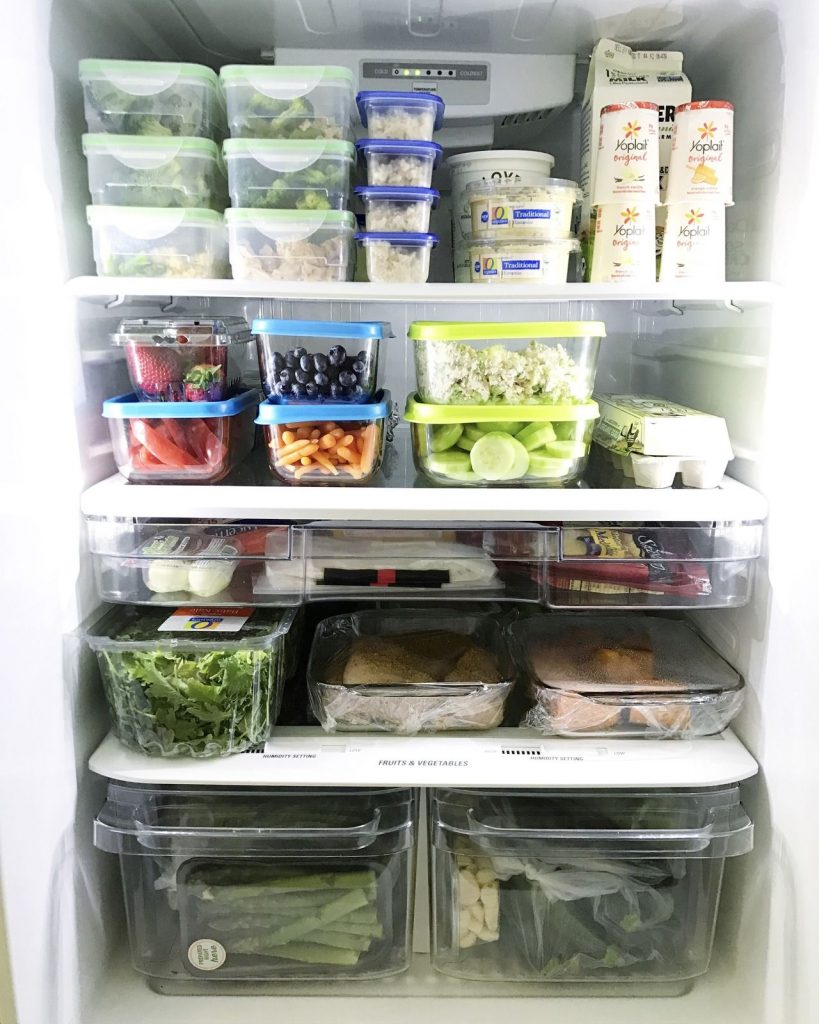 I'd like to apply this particularly in the fridge as the smell of the fridge could be one of the most horrible thing ever. Don't know about you, but I find this image is a great example and soooothing! You want to separate meat and eggs and avoid direct contact with other food to prevent food contamination, mostly I just hate the idea of how germs (which have most numbers on meat and fish) could be easily passed onto something else in the fridge. Also think again about smell, exposed fish meat? Not a great idea even wrapped up in cling wrap.  Personally, I would choose glass containers over plastic, since you don't need to carry them around, it is okay for them to carry a bit of weight. Glass containers are much more easy to clean, leaves no stain, dishwasher safe (for sanitise purpose) and less likely to smell, it also lasts forever!
4. Use corner spaces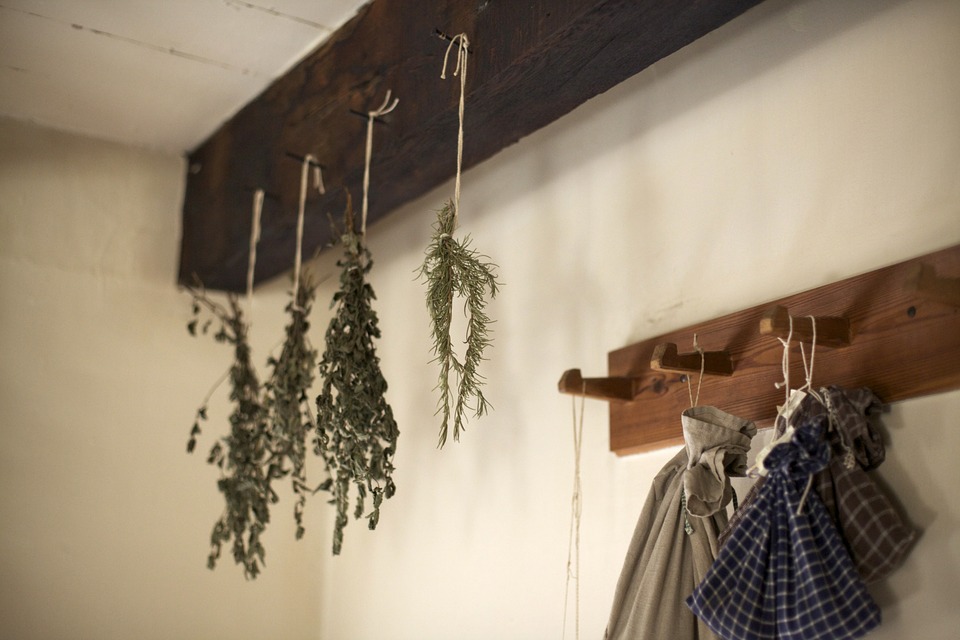 You might have blind spots you never use in your kitchen, it might be the tiny corners or simply too small to have any shelving.  These spaces can be useful when you find the right way. Maybe nail up some clothes hooks to hang your apron and tea towels? Maybe mount up a cling wrap paper towel dispenser to add on much more convenience?
5. Kitchen Storage Shelves Use of kitchen storage shelves would be the most handy and effective way to get more storage spaces sorted.  You would once again see the application of vertical storage as the fundamental idea. For the kitchen that doesn't come with built-in microwave space, this is a great solution too. These shelves are also super awesome when you have extra kitchen appliance – if you are a baker at home, where would you put your mixer, beater, mixing bowls and all sorts of cool stuff? Try to leave most heavy things and stuff that you use most often on lower shelves, considering convenience and safety.