5 Great Living Room Furniture for Rental Houses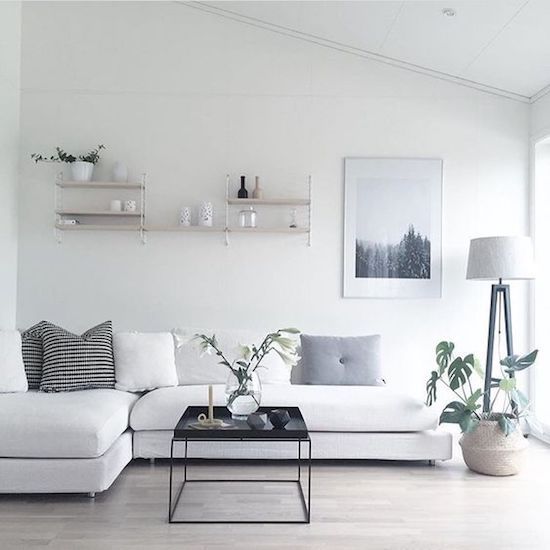 If you happen to live in populated Auckland city like our TreasureBox team for example, you may experience the living spaces could get smaller and smaller.
Students who rent your own living space like city apartments might experience frequent house moving, this is when you want to consider furniture that is affordable, compact, simple and modern to fit to all living spaces.
In this post, I am going to recommend a few living room furniture that I adore the most and found them most useful and definitely student-friendly!
3-Seater Lounge Suite Sofa with Chaise If you really have to consider a couch then this would be one of the best, and as always, black, white and grey are the colours that fits into all living spaces. L-shape allows not just you but your friends or flat mates to spend times together.
3-Seater Fold Out Sofabed with Cup Holders Otherwise, a couch that converts to sofa bed would be best recommended. This 3 seater couch is one of the most versatile model, comes with cup holders just perfect for renting couples. Enjoy a great movie night easy and transform it into a fold down bed if you have sleep overs.
Rattan Room Divider Screen You might have seen some property with rather odd layouts, sometimes it could be a super narrow spaces or random shaped corners. This is when a foldable room divider is going to show you its charm. It provides instant separation of one space and helps you to 'hide' those odd corner or your storage boxes that you got no where to put away but stored in the living room.
LAGUNA 1.2M Entertainment Media TV Unit
Two main reasons that Laguna is my favourite entertainment unit amongst all – for the scandi design & colour and also for its size. I am a big fan of scandi furnishing and oak + white is the top combination that never goes wrong. 1.2m is just right for all apartments even better for people who is only renting a single room, 1.2m should always fit.You might want to consider matching coffee table and shoe storage cabinet too! MALIGNE Storage Shelf Cabinet on Wheels
Something that is multipurpose or all-purpose is soooo handy! Have one in your own room, or extra dining storage, maybe around the entrance to be your show rack, under your study desk for the storage of your study material, in the living room as your side table…I could go on and on. Best of all, the feature of how it is on wheels allows mobility in the house, move it to wherever you need it. So this would be the furniture that I would regret on not sharing.
Of course they are so many more to choose from so visit our TreasureBox homepage and click on Furniture category and be ready to shop!