FAQs on ToughOut Gazebos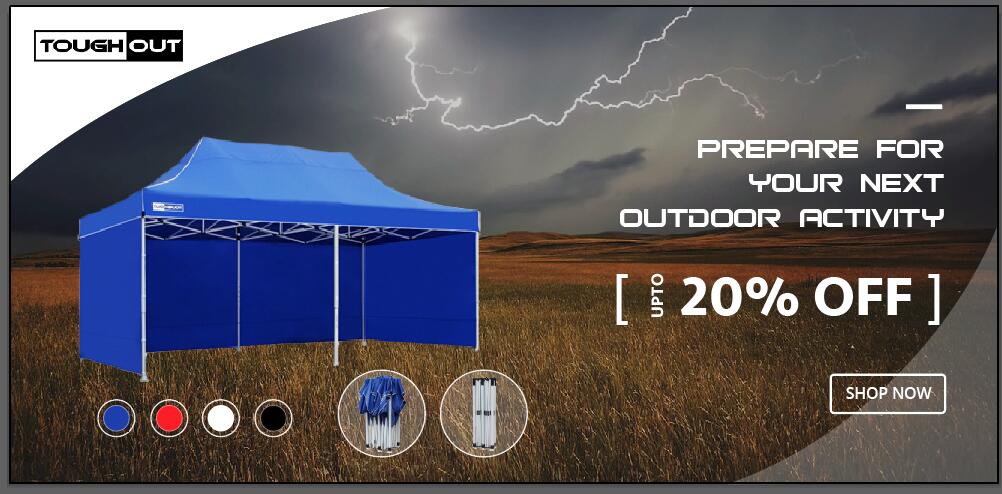 Get ready for 2018 summer – the most exiting season of the year. It may not be the most beautiful season for New Zealand, but I am sure this is the best season to go out there!
Catch the last bit of summer heat but without getting burnt and you need one of these best friends in summer. Get out there, be fearless – you've got ToughOut with a best price you cannot find elsewhere!
This is the 5th year we brought in these awesome ToughOut gazebos NZ and we tend to have something new every year, with past years we've got more and more fantastic feedback and our team got to know them more, so here we are, summarised on the most frequently asked questions for you.
Q: WHEN do I need a gazebo?
A: When you know there is an expecting event coming up! Whether it is outdoor barbecues, a game on the field, merchandising on markets or even beside your camping.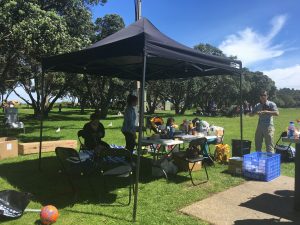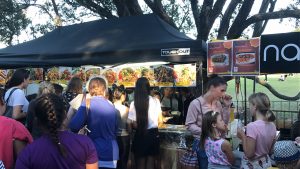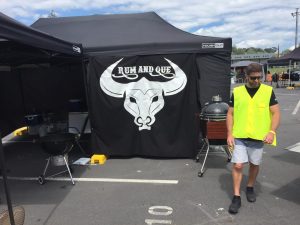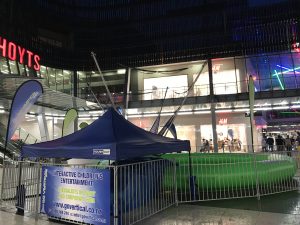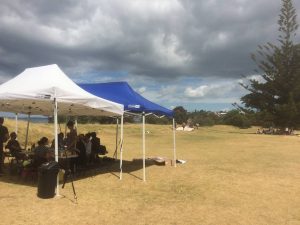 I have soooo many more pictures to show you but this post wouldn't fit!
Team TreasureBox has been using these awesome gazebos lots of times now and we brought it to our staff event all the time.
Q: WHY ToughOut Gazebo?
A: For its easy set up pop up design, absolutely no installation on frame structure needed. Simply expand and erect when you need it. No tools required.
Q: What is the difference between Breeze and Thunderstorm models?
A: We'd like to look at Thunderstorm model as the upgraded version of Breeze model in general – it is made to be tougher by thicker and heavier materials.
Q: Which ToughOut gazebo model series shall I go with?
A: We would first suggest you to think about purpose – what are you going to do with a gazebo?
Breeze is designed for short term use in general, as it is cheaper than renting a gazebo just for a weekend. It would be the best choice if you have a function or outdoor event coming up that is not ongoing regularly.
The thin material used is not necessarily a bad thing, as it becomes the most cost-effective choice. Light weight would make it much easier when it comes to transport and of course cut on transport cost.
Thunderstorm on the other hand allows for more regular and longer use.
This summer, we brought in new model of Zephyr – which it is specifically designed for people who intent to set up a gazebo on their own! Best example would be for those of you who are the stall merchants in farmers market in the weekends and work on your own without any help. This is when you want to choose Zephyr model where it is light, it is much easier to pop up for single person set up and it comes with a carry bag!
Q: What does a ToughOut Gazebo comes with?
A: All ToughOut Gazebos comes with a pop-up metal steel frame, a gazebo canopy and a 3-sided wall that is one single piece wraps around the frame.
Q: How about gazebo accessories?
A: Yes we have now got most of everything you need to set up a gazebo, check out for our range of gazebo accessories.
Q: Do ToughOut Gazebos come with warranty?
A: Yes for sure! Breeze and Zephyr gazebo models carry 6 months warranty while Thunderstorm gazebo models carry 12 months warranty.
But do note though, wind damage is unfortunately not covered under warranty.
Q: How could wind damage to gazebos happen?
A: We'd like to call it a 'parachute effect" as the gazebo canopy does not have a vent, therefore when gusts strikes, the force would naturally push gazebo upwards and even a pegged gazebo could be pulled straight out.
So by considering your safety and others, anything loose or could potentially be loose should be removed on a windy day, even it started light and seems harmless.
The next best option would be to always put as much weight onto your gazebo as possible, and this should be evenly distributed especially on four corners.
Q: How do I make sure my gazebo setup is just right?
A: Always! ALWAYS remember not to leave your gazebo outdoor unattended or even overnight, especially when it is without any anchoring.
Secure your gazebo and canopy with weights – as strong gusts can come up without warning anywhere at anytime.
Oh and how important it is to set up your gazebo properly? Well…this one tells you all about it….