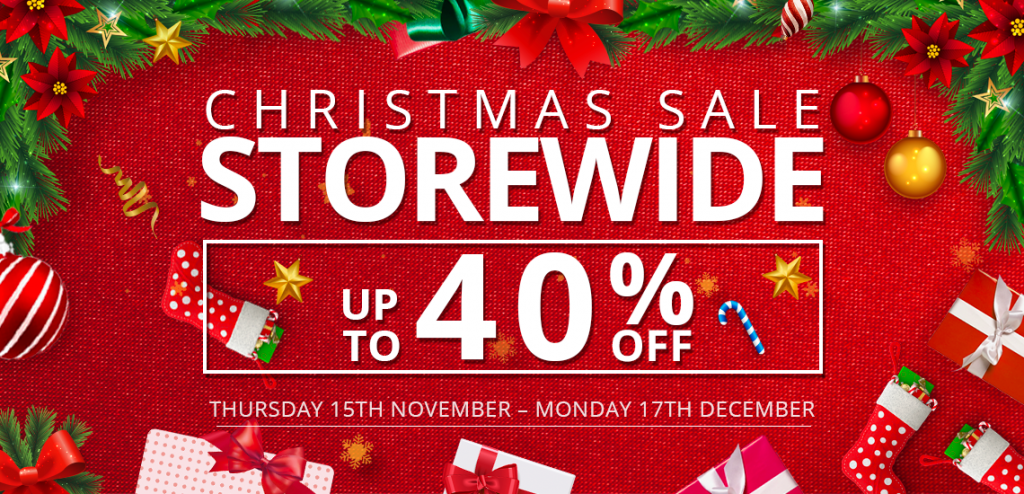 Every year, we held our most important event of the year – ANNUAL CHRISTMAS SALE!
I think this has now become a TreasureBox tradition and our beloved loyal customers would enquire about this at around October – which is a great reminder on how Xmas is just around the corner.
This year, it is surely a massive storewide sale and let me tell you, you really would want to shop earlier than later for few reasons:
1.  It would be guaranteed stock – yes stock number limits! Don't make me mention on the lines where we only bring them in during summer. So there are stuff that is kinda limited edition in some way.
2. You want to be ready! And you want to manage your budget. If you leave everything at the very end, you might face the situation where you have no choice but you just have to buy what you can get!
3. If you don't live in Auckland where our pickup centre is, then this is particularly important for you – what if courier and freight be late? This is no longer a surprise as we get quite a few disappointed customers every year. At TreasureBox, our team knows not to disappoint our beloved customers and we would normally be running around between colleagues so we could prioritise dispatch. So although we could help on getting your order out from our warehouse, but we don't have control beyond this point and this happen to be something people miss on.
4. It's a STOREWIDE sale! Everything is on discount so what are you waiting for anyways?!