How to Assemble Dog Kennel- Roof Assemble Tips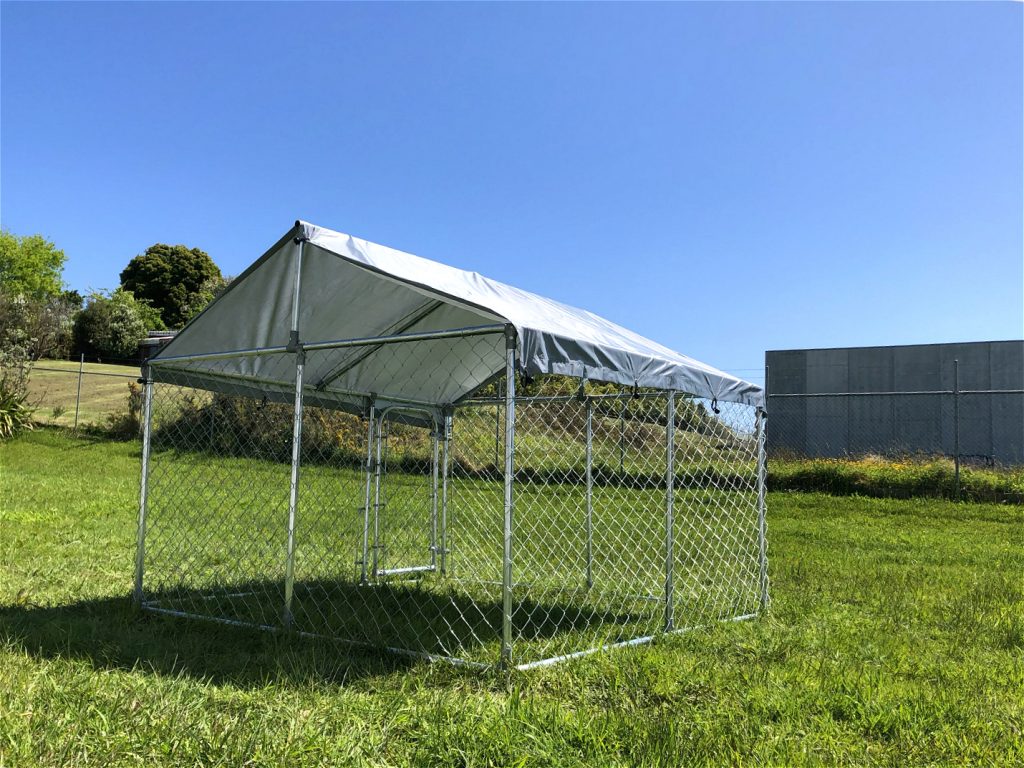 From dog kennel installation post we walked through some tips on how to set up a BINGO chain link dog kennel run, but we stopped at the part where we thought everything is all good to go. It indeed was on that bright and sunny afternoon.
About 2 weeks later, on a Monday morning after a weekend of rain and storm,  I came to our site only to find this: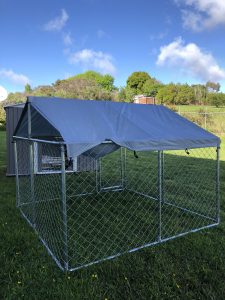 "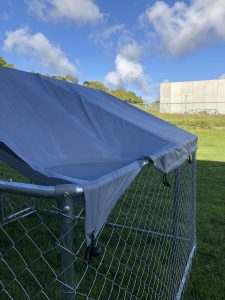 Almost immediately, I figured it was the issues we've had from the stories I heard from Customer Service Team!
"The water pooling on top of the dog run roof and weigh the cover down!"
On top of mind, a few comments over the years even mentioned this tremendous weight eventually made the roof collapse.
Does this sound like the problem or issue you are getting? Then you will be surprised on how easy to fix this!
All I did was took a close look and found this was because the elastic loops wasn't being tied 'further down' enough.
I tied these elastic ties about 1 grid down since I was sure it should not be too much further downwards to risk the rip and tear of fabric around the metal rings.
You want to stretch flat on the tarp enough to stop water pooling, so when it rains, the water would just run down on both sides along the sloped tarp.
At the time, I just thought: Hmmmm, let's see how this goes.  And walked away, completely had this out of my mind.
It is about another 2 -3 weeks now and I am happy to announce: IT WORKED!
We've had a rough week with the wind and occasional rain, a couple of heavy rain during the week and strong wind.
At the end, all it happened was how the strong wind blown the Dog Run and moved it a bit – this is because the only spot we could display these large outdoor products was on our open grass ground, while nothing should really be installed in open area though considering about safety when it comes to residential areas.
So please do get your BINGO Dog Run anchored to the ground if you ever need to and by this shared tip, you should no longer get water pooling.
At least it did not happen at all ever since!
Come and check it out by visiting TreasureBox Auckland show room on North Shore during business days ❤